Nintendo Switch & NES Classic Bundle Contest
Wednesday, March 29, 2017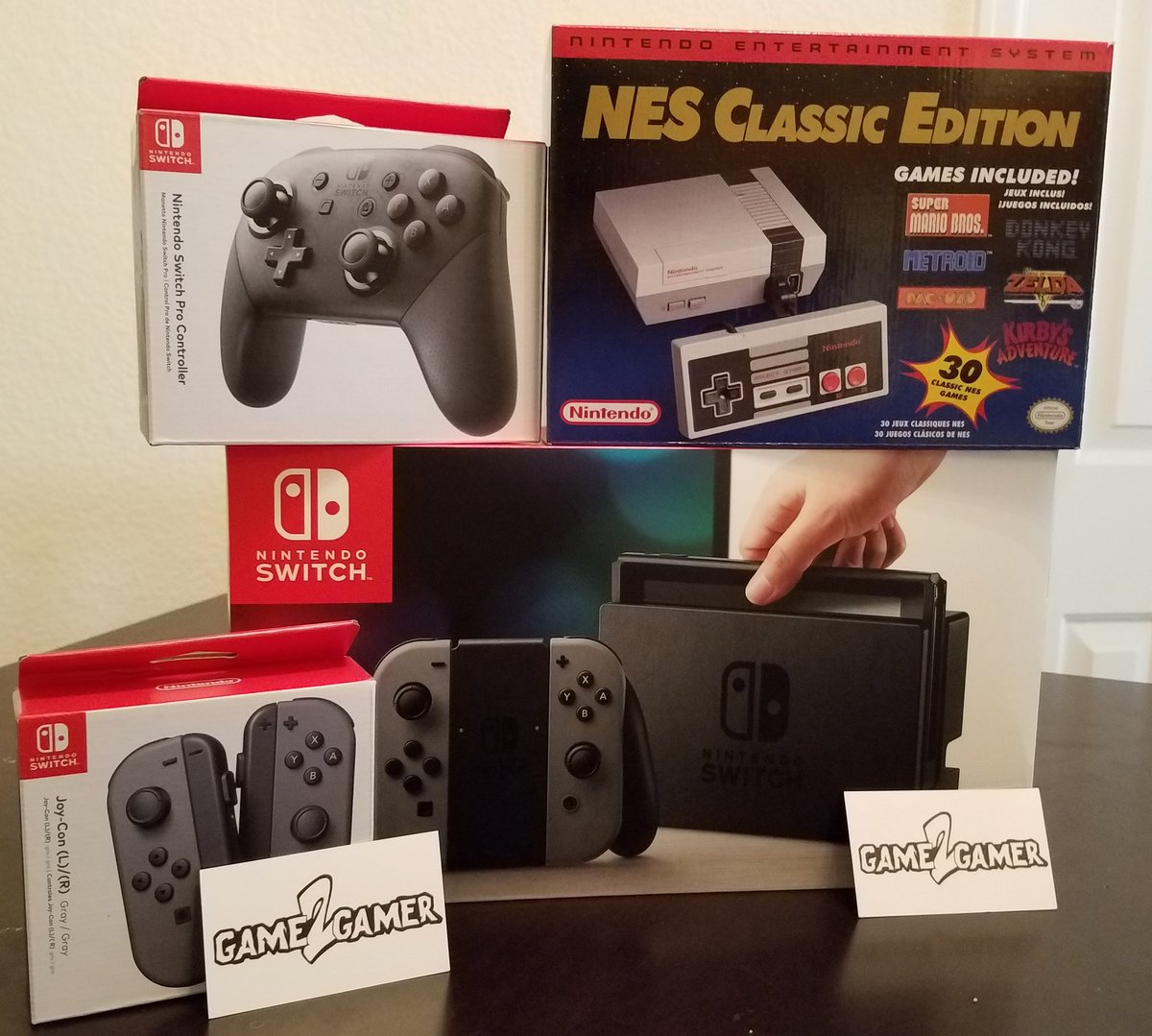 Game 2 Gamer is giving away a Nintendo Switch and NES Classic bundle along with 2 extra controllers. We want our readers to have to best and as our way or saying thank you is this fantastic giveaway!
How do you enter you ask? Well, there are two ways, by following our Twitter account and re-tweeting our contest tweets and by registering on our site here and clicking the share button on Facebook and Twitter.
We will be picking one random person to win the Nintendo bundle on 4/20/17. The contest closes at 5pm PST annd the winner will be announced shortly after.
Best of luck to everyone that enters!