88 Heroes Review
Wednesday, April 12, 2017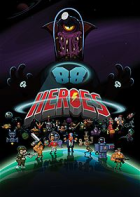 | | |
| --- | --- |
| Game Name: | 88 Heroes |
| Platforms: | Xbox One, Playstation 4, PC, Linux, Mac |
| Publisher(s): | Rising Star Games |
| Developer(s): | Bitmap Bureau |
| Genre(s): | Platformer |
| Release Date: | March 24, 2017 |
| ESRB Rating: | T |
What happens when the world is taken over and there is no one left to save us except for a group of what we would call (if you can even call them that) side B type Heroes. Basically these are lack of short super heroes. And they have been called to save us from the evil Dr. H8 (Yes, that is Dr. Hate. Funny because it has a "8" right?)
So the game is a side scroll puzzle-type where you have 88 seconds to get through each of the 88 levels with a total time of 88 minutes! HA! Each character has their own type of power and ability. We went through each character and found ones we loved to ones that we just wanted to die and get the next character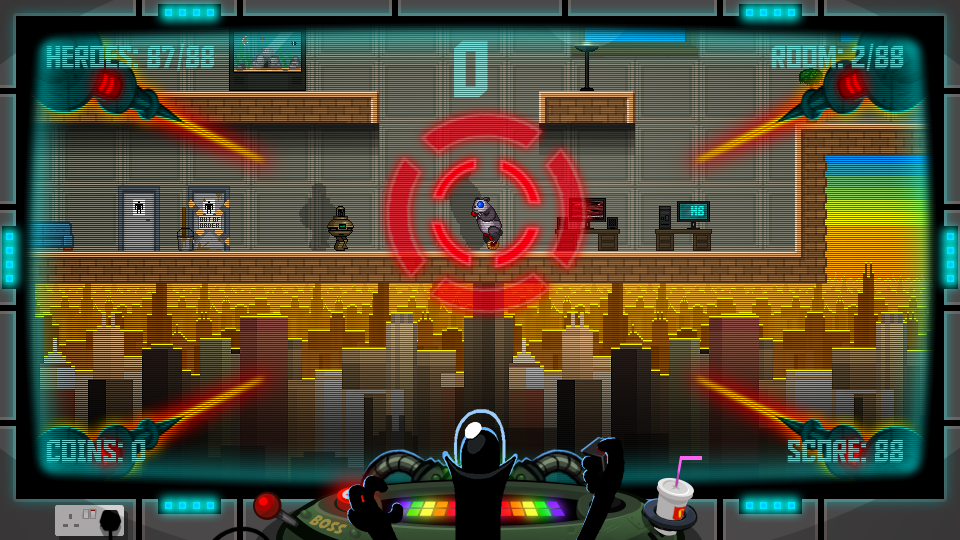 Some of the characters are better for certain levels. As you go through the game the levels do increase in difficulties. The humor in the game makes it truly that much better to play. And 88 Heroes features so many funny characters that are a play on like, Rambo or the famous "Rick Roll". It makes the game more enjoyable and just fun to play.
Yes, you will die, lots of times, and that is somewhat of the point of the game, but also of course to beat it. Like we said before you have 88 seconds to beat each level. Dr. H8 who is watching you the whole time you on a monitor. He has security cameras throughout each level, so as you play the game you are watching the back of his head as he watches you. When those 88 seconds run out you are then targeted by the, and you then have to rush through the level or be destroyed.
A little bonus we found to get through most of the game is we used "The Enemy". So what he is, is a robot from the henchmen of Dr. H8 reprogrammed o be a hero, but none of the other bad guys will attack him, so this helped us focus more on the timing of the obstacles that can kill you and spikes, acid or fire. And don't worry when you start losing heroes, you can collect 88 coins to pick a hero to revive. And these coins are all over.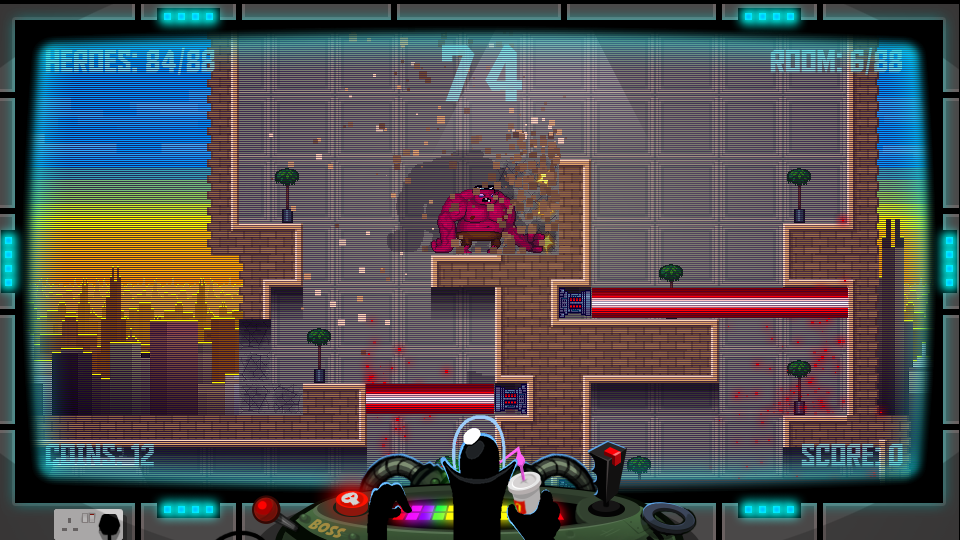 88 Heroes is a fun, fast-paced game that actually gets you hooked and drawn into it to the point you keep telling yourself "just one more level" and then you go through 8 more levels. We totally suggest that you gave this game a try and tell us if you enjoy it as much as we did!
Game 2 Gamer's Final Score – 3/5
Frustration Level –

Replay Value – Mid
TITANFALL 2 GAMESTOP Add-on bonus
XRHKC-PVR2Q-FTRJ7-4Y3KC-CKKHZ