Assassin's Creed Revelations Review
Thursday, December 1, 2011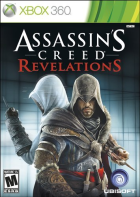 | | |
| --- | --- |
| Game Name: | Assassin's Creed Revelations |
| Platforms: | Xbox 360, PlayStation 3, PC |
| Publisher(s): | Ubisoft Entertainment |
| Developer(s): | Ubisoft Montreal Studios, Ubisoft Bucharest, Ubisoft Singapore, Ubisoft Quebec City Studio Massive Entertainment, Ubisoft Annecy Studios |
| Genre(s): | Action-Adventure |
| Release Date: | Nov 15, 2010 |
| ESRB Rating: | M |
Ubisoft has given us the 4th installment of the Assassin's Creed franchise. And this time around you get to not only continue the story of Ezio, but also play were it all started with Altair. With amazing new features, gameplay, multiplayer and much more it is shaping up to be one of the best games of 2011 that has been released.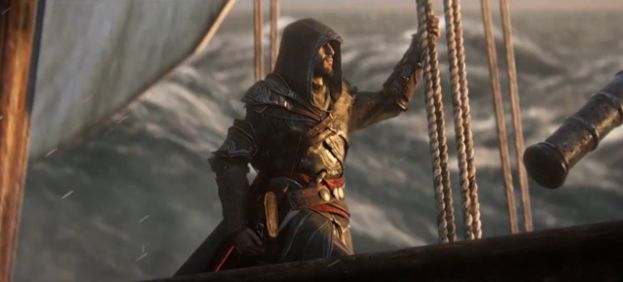 With the story now taking place in a whole new country it moves us away from the norm into something new. Along with a new land to explore and rebuild, you also get new weapons, bombs and a hook blade. The hook blade is an extremely useful tool to master. You can use it to zip line across the city or you can use it as a weapon or a device to get away from guards by using it to leap over the guard. When climbing the hook tool makes climbing or jumping farther much easier and faster. The new tool or weapon that is also new and useful is the bombs and cherry bombs. These can be used when guards are in front of a walk way or somewhere you need to go, you go throw a cherry bomb to get the guards attention and be able to slip past them with ease.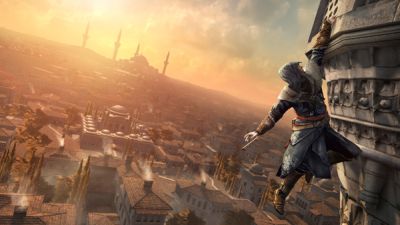 A new feature that we are introduced to is "Den Defense". In den defense it is basically a "tower defense" game. You are place on a roof top and you place archers, gunmen, barricads and assassin leaders and repel the attacks on your tower. Once you control towers or den like it past AC games you kill the captain and ignite the tower to gain control over it, however in ACR the templer's can try to reclaim the towers by attacking then. Each kill gains you morale. Morale is used to place more archers and gunmen and everything you need to fight off the attackers.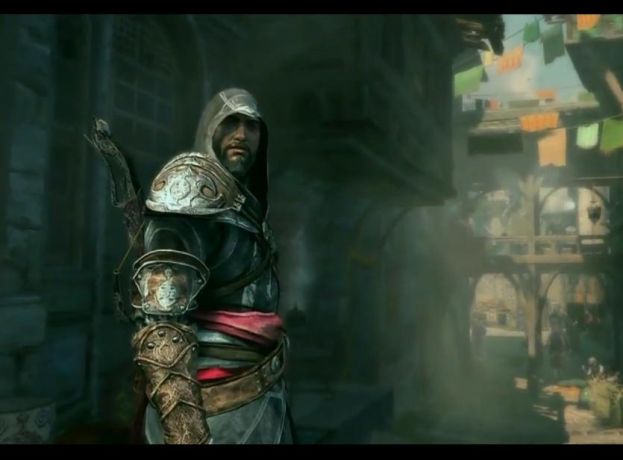 Your mission is to collect all 5 keys the Altair left behind to his library to help you understand your purpose and the purpose of the creed. With the start of the game it's intense action with a chase on horse carriage. You end up grabbing a rope and being dragged as you pull yourself closer to the carriage. It's amazing that there hasn't been a movie of this insanely selling video game franchise. With the Resident Evil movies still coming out and they get worse everytime I think it's time for a better video game franchise to be made, hint hint Ubisoft.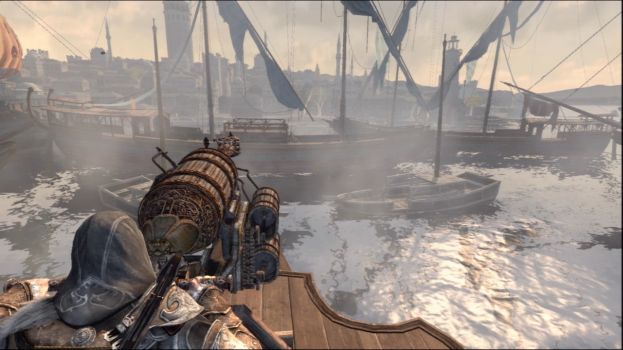 Some tweaks to the game play and features make the game even better than the last Assassin's Creed. You now have 2 weapon and tools wheels with lots of cool stuff. Also you can make your own types of bombs with ingredients that you find around the city. Training and recruiting new assassins is also back and can be called during the game to assist you in a jam or fight. Each copy comes with a Uplay passport witch gives you unlimited access to online play and also unlocks exclusive content as well. ACR features a whole new mode of online multiplayer modes, maps, characters and new abilities.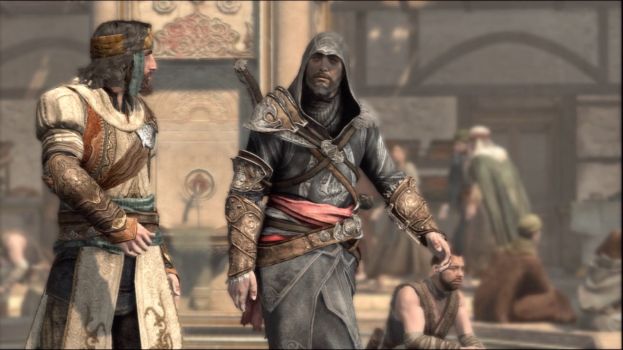 With online you get to take the game further and increase the replay value and hoping for more DLC that will maybe add new levels or memories and last time around we only got a few with one added memory. Here's to looking for more. If we could change anything we would have Ubisoft add an offline co-op or versus mode to all the players without internet and give the game a mode for all the gamers with no internet.  Playing ACR co-op would be amazing.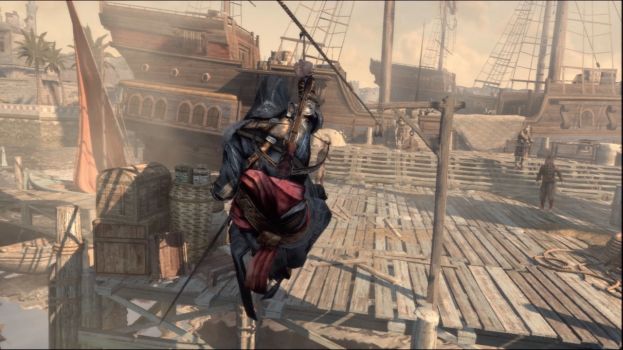 One of the sad things that we notices is that now most of the Achievements / Trophies are now online based. We wish that Ubisoft would have made it were they are mostly story based or killing based instead of gearing most of them online only. But never the less the game is still everything it was hyped up to be and more. The graphics are a lot more redefined and polished to give the 360 version a fluid feel and look to it. The CGI cut scenes are visually stunning and amazing to watch, especially the opening scene. The controls feel a little sluggish at times or a tad un-responsive even. Sometimes it is a bit frustrating when in a fight the controls don't always cooperate with what you want. Hopefully it will be tweaked or patched.
All in all Assassin's Creed Revelations is truly amazing with tons of detail and work put into it. New features and gameplay that makes this release unique in the series. The gameplay is there along with the replay value is pretty high as well. Of course Ubisoft has DLC content to be released to enhance and take the game further. We can't wait to see what is next for the franchise and where Ubisoft takes us next.
Game 2 Gamer's Final Score 5 / 5
Frustration Level