Backbreaker Vegeance Review
Friday, July 1, 2011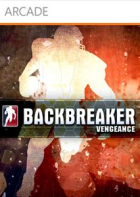 | | |
| --- | --- |
| Game Name: | Backbreaker Vengeance |
| Platforms: | Xbox 360, PS3 |
| Publisher(s): | 505 Games |
| Developer(s): | NaturalMotion |
| Genre(s): | Sports |
| Release Date: | June 28(PSN) 29(Xbox) 2011 |
| ESRB Rating: | E 10+ |
Backbreaker is back from 505 Games with Vengeance! Hits, jukes and good old football is here since we may not get a NFL season we can just tackle our friends in the newest Backbreaker!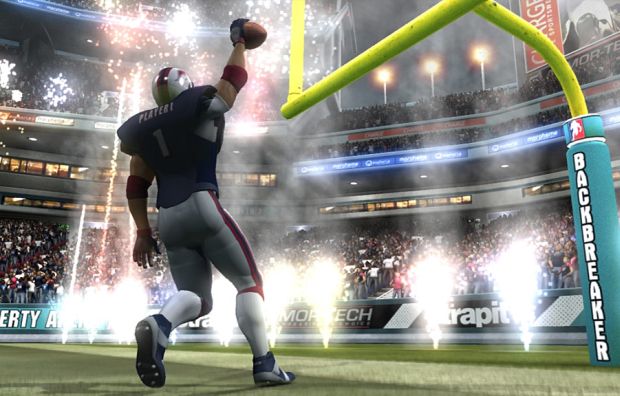 Now I am a fan of the first release by 505 Games Backbreaker, so when this was announced as a arcade release I was very excited, but a bit nervous at the same time. The arcade release takes the mini game "Tackle alley" and adds 2 more games to it for some hard hitting fun!
Backbreaker Vengeance takes the intensity and AAA appeal of the original Backbreaker Football console game and combines it with the pick-up-and-play nature of the million-selling iPhone app to create a whole new one-of-a-kind sports experience for digital download on Xbox LIVE Arcade for Xbox 360. Powered by the groundbreaking Euphoria engine, Backbreaker Vengeance features hard-hitting tackles that are unique every time, and bound to have players wanting to have "just one more go".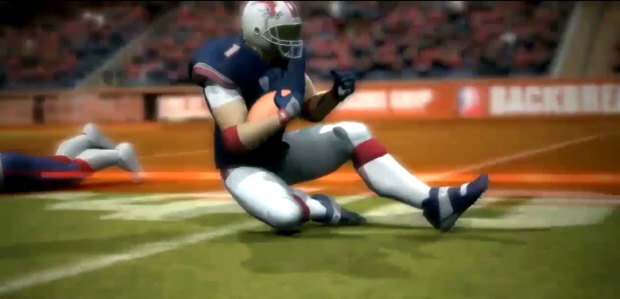 Backbreacker Vengeance features
Three single player modes and multiplayer modes; Tackle Alley, Vengeance, and Supremacy.
Split-screen two-player and AI multiplayer modes
350 waves of heart-pounding action; spread over 70 challenges
Compete on a global scale with the Online Rival system; objective-fueled leaderboards
Euphoria-powered dynamic motion, for unpredictable and un-canned animations – no two tackles are ever the same!
On-the-field camera puts you in the middle of the action
Dodge on-field obstacles with Euphoria-powered characters
Re-play key moments with the feature-packed in-game replay system.
Complete Challenges to unlock new teams
Amazing visuals – NaturalMotion's Morpheme animation technology, realistic stadium lighting and weather effects, high-quality character models and tons of stadium spectators make for a true triple-A presentation!
Tackle alley – this is where you are the ball carrier and need to make it from one side of the field to the end zone by juking, jumping, barging through would be tacklers or sliding under a tackle. Now each defenseive player trying to take you down has a colored outline around then so you know what to do, yellow – juke/slide, red – jump and blue – barge through then and run em over. The field has a red area that if you step in it then it counts as a fail, so by getting into the end zone you complete that wave. There are 5 waves per level and 20 levels.
Vengeance – this is where you get to do the hitting. But be careful, because it just you against the ball carrier and his blockers. So you need to dodge, juke, and run over the defenders to get to tackle the ball carrier, this mode also features obstacles like hurdles and point patches as well.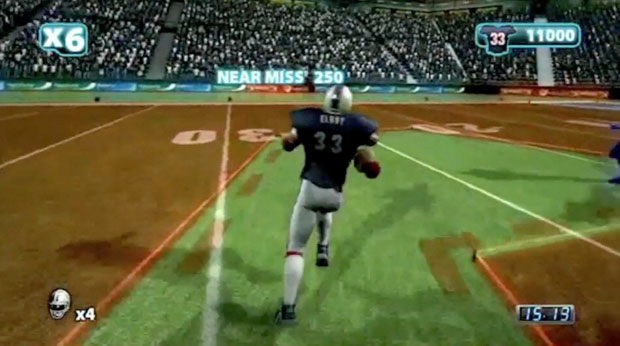 Supremacy – this mode is where you compete against 3 other players (CPU or Online) the rack up the most points. Gaining points for running through point patches on the field, jumping over hurdles and juking tacklers. At the end of each wave the person with the lowest score ends up for the next wave to be the would be tacklers of the other 3 players. This is a fun little twist to the game. It is a great new addition to be able to compete with friends for bragging rights!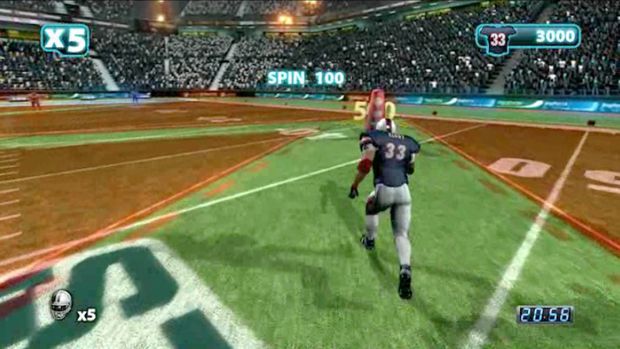 The game itself it brilliant and amazingly put together, and yes I do wish there was a season mode or expedition mode to play a game of football but there is only so much you can add to a download, but let's not count that out yet with the ability for add-ons in the future. Backbreaker The game deserves more credit than it got from the first release because it wasn't marketed as a Madden would be. It has the old "Blitz" style with hard hits and makes you cringe with them.
Last words – Buy it!
Game 2 Gamer's Final Score 4 / 5
1st Part 2FF76-