Batman Arkham City Review
Friday, November 11, 2011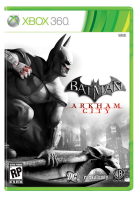 | | |
| --- | --- |
| Game Name: | Batman Arkham City |
| Platforms: | PlayStation 3, Xbox 360, Wii U, PC |
| Publisher(s): | Square Enix, WB Games |
| Developer(s): | Rocksteady Studios Ltd |
| Genre(s): | Action-Adventure, Comic Book |
| Release Date: | Oct. 18, 2011 |
| ESRB Rating: | T |
In the heart of Gotham City home to the most violent thugs and infamous super-villains. With the lives of innocent civilians at stake, only one man can save them and bring them to justice, Batman. Batman Arkham City is back for all the fans of the first game and new players to take up the world's best detective!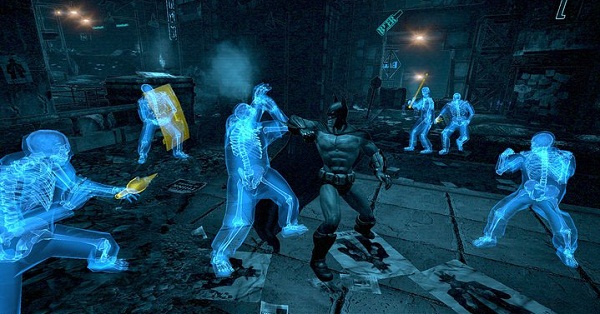 First off, the game is amazing, the new features, new characters and more that was put into Batman Arkham City is just truly stunning. It's polished to perfection and what a Batman game should be. From past Batman games to Arkham Asylum, and now Arkham City we now have a true franchise headed in the right direction.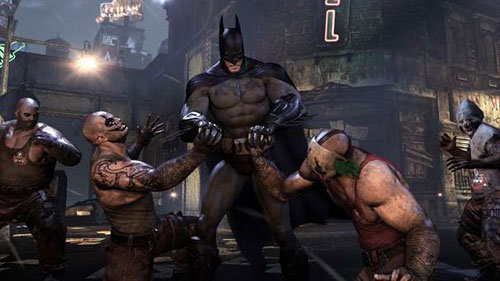 You start the game off as Bruce Wayne and you get taken. It's a unique take that you get to fight in hand cuffs and punch the Penguin in the face. Always fun. This time around you get to use different characters and one of them is Catwoman. She has the same basic skills and fighting styles as Batman, but she also features different abilities such as crawling on the ceiling.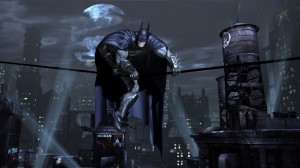 The fighting and combo style has been redefined and more fluent with more choices of fighting. With new features like double take downs, double counters. This is pure awesomeness because in the previous game when you were attacked by 2 people at the same time you always got hit and lost your combo count, the double take down makes it so this doesn't happen and you can keep up your combo flow easier. It seems like the upgrades and level ups come a lot easier and faster to build up Batman to be the true ninja he is. This time around you start out with more of your gadgets instead of waiting to unlock them, same goes with the upgrades. You have a good number of them already unlocked.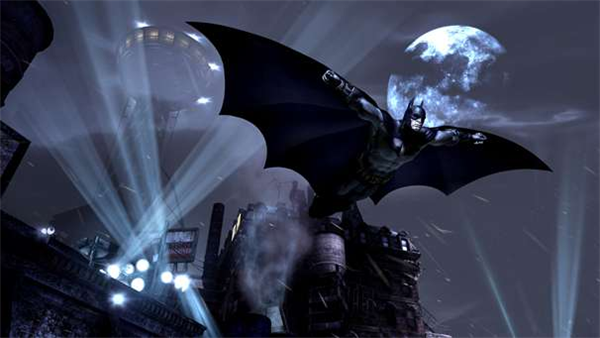 The graphics and  cut scenes are spectacular to watch and flows in and out of the gameplay and keeps the player heavily into the story and keeps the player entertained. The story keeps true to the comics to please the fan boys as well as bringing in a new generation to the series and game. One of the best things about Batman AC is that it doesn't follow the movies. As we all know most movie-based games fail and this is a fact. But Batman AC doesn't tread those waters and to that we applaud you Rocksteady, DC and Warner Bros.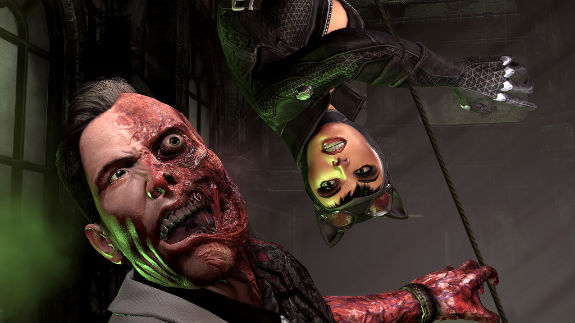 With amazing gameplay and an incredible high replay value and we get bonus maps and downloads coming our way as well as more playable characters such as Robin (for thos that don't already have him) all of this and more will be available to download shortly. The open world game play is more then we as fans could of asked for. You have the main story mode and tons of side missions as well as over 400 riddles to solve from the Riddler. All of this is more than enough to keep you busy and wanting to play more and more.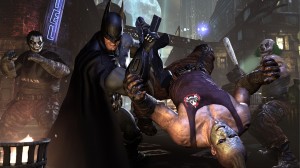 It's tough to find anything bad to say about this game or any flaws. So we just wont. Batman Arkham City is so well rounded out there is nothing that Rocksteady could have added to improve this game, you get more of Batman's villains, more hero's and just plain more badass Batman style combat to get your detective skills going. The Joker and Strange have plans to take over Gotham and to get rid of Batman. So jump in and grab this game, it's well worth the $60 with no arguing.
Game 2 Gamer's Final Score 5 / 5
Frustration Level