Battle: Los Angeles Review
Tuesday, September 13, 2011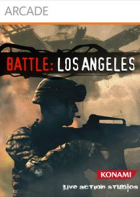 | | |
| --- | --- |
| Game Name: | Battle: Los Angeles |
| Platforms: | PC, PlayStation Network (PS3), Xbox Live Marketplace |
| Publisher(s): | Konami Corporation |
| Developer(s): | Saber Interactive |
| Genre(s): | Shooter, Action |
| Release Date: | March 11, 2011 |
| ESRB Rating: | T |
For years, there have been documented cases of UFO sightings around the world – Buenos Aires, Seoul, France, Germany, China. But in 2011, what were once just sightings becomes a terrifying reality when earth is attacked by unknown forces. As people everywhere watch the world's great cities fall, there remains one place that becomes the last stand for mankind in a battle no one expected. It?s up to your team to draw a line in the sand and take on an enemy unlike any we've ever encountered before.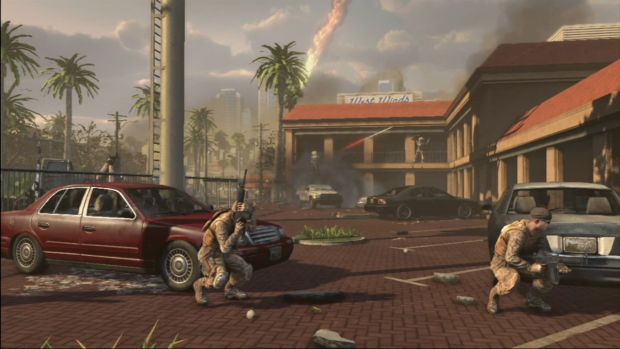 Surprising enough, for an arcade game, the graphics are amazing! I, myself, was shocked at them. The A.I. isn't the best and the work is mostly up to you, there is only a total of three different weapons, rocket launcher, M-16 and a sniper rifle. If there was more it would help the gameplay more. The fluid motion of the game makes it feel like a disc based COD or FPS. And you can't go wrong with that.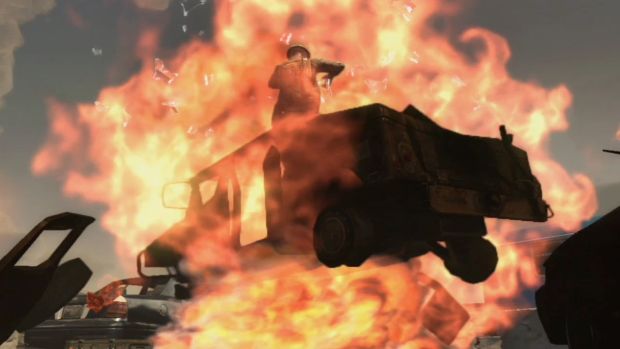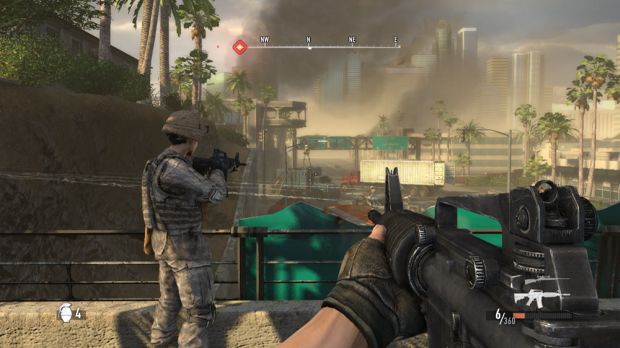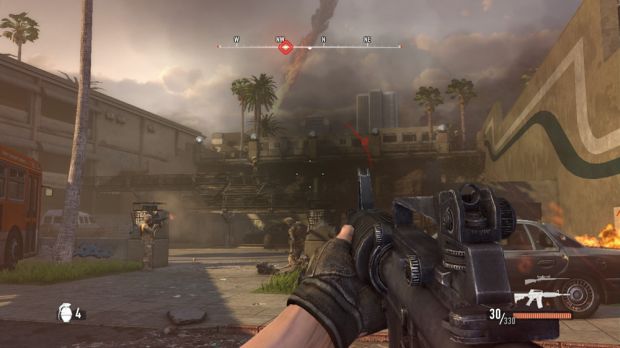 For all the achievement/trophy hunters out there, I will say that the thing I wasn't thrilled about was to get the game 100% complete you have to beat the game on each difficult setting. Playing it on hard is no problem, but since the achievements do not stack you MUST go through the game 3 times. This leads me to the second thing the game is lacking. Length. The game is short and can be completed in 25 minutes or less.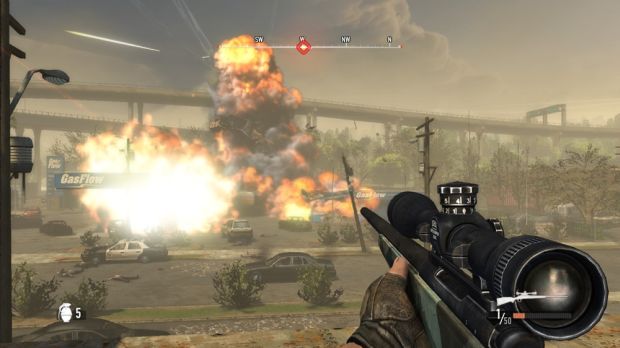 Don't get me wrong, I loved playing this game and repeating it many times. A co-op would have been a good add-on to the game, but all in all it's a Modern Warfare mixed in with aliens. How can that not be a keeper? If you get a chance I suggest trying this game out and scoring some head shots on some aliens!
Game 2 Gamer's Final Score 2.5 / 5
Frustration Level