Call of Duty Black Ops Annihilation Review
Friday, July 29, 2011
| | |
| --- | --- |
| Game Name: | Call of Duty Black Ops Annihilation |
| Platforms: | Xbox Live Marketplace, Playstion Network |
| Publisher(s): | Activision |
| Developer(s): | Treyarch |
| Genre(s): | Shooter, Action |
| Release Date: | July 26, 2011 |
| ESRB Rating: | M |
Annihilation was recently released as a DLC for COD:BO on the 28th of June for the Xbox 360 for 1200MS points and will be released a month later for the PS3 and PC. Annihilation is the 3rd DLC offering 4 new multiplayer maps and a new zombie mode map.
Firstly the new multiplayer maps are Hazard, Silo, Hangar 13 and Drive-in.
Hazard – is a remake of the classic World at War map Cliffside.
It's based on a luxury resort golf course in Cuba and you actually fight on a golf course. It's great for sniping along the golf course but also has good opportunities for the run and gunner to go along the sides. Hazard has a similar lay out to Cliffside but has a different feel to it when playing.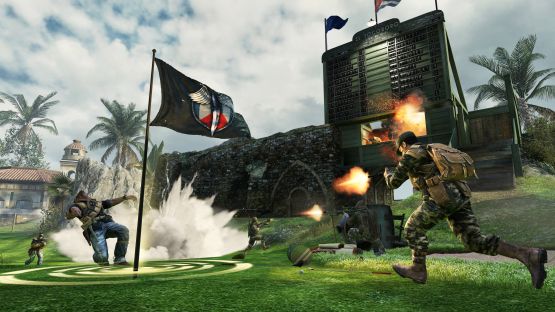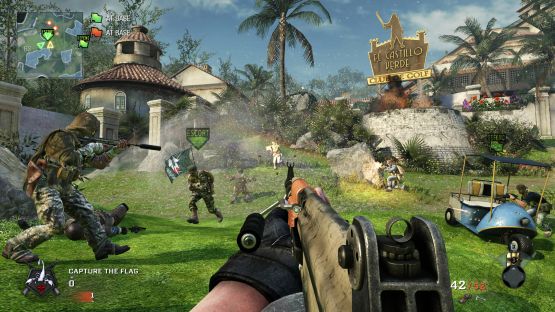 Hangar 18 – is based on area 51 in Nevada. This map is medium sized with a sr71 right in the middle of the map. You can fight on top of the sr71 or underneath it. Hanger 18 has a ester egg involved which was inspired by a viral video that was made and put on YouTube on November 8th called "Floating Apple"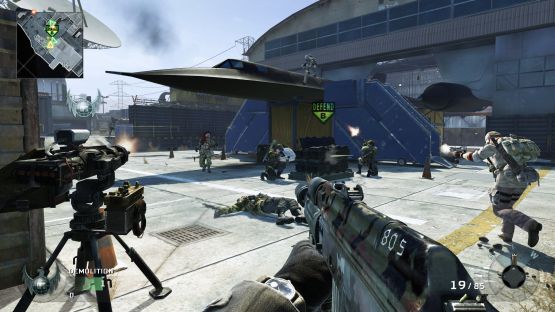 Drive-in – is a small map inspired by Nuke town. They wanted to make another small map that would get you into battle within seconds of spawning. They seem to have learnt from their mistakes with the spawning from Nuke town and didn't make the map to small as it would mean difficulties with spawn locations.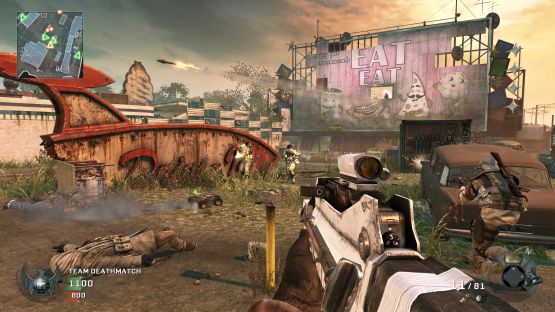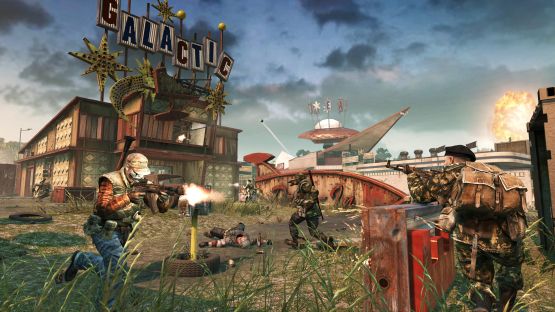 Silo – has been called the "rule breaker map". It's a large map with good sniping opportunities but also some buildings for close combat for the gun and run players.
Now on to the new zombie mode map. This map is called Shangri-La , It is set in the jungle where there is a lost temple. Not only does this come with 5 new achievements worth 150 gamer score but also introduces new zombies. You have your normal zombies that look like stranded humans then you have the new zombies which are called the shrieker and the napalm zombie.
The shrieker zombie has white skin and shrieks when near you to affect your vision. He will only start attacking when he has shriek'd. If you manage to kill him while affected you will get yourself the achievement "Blinded by the fright" which is worth 30 points.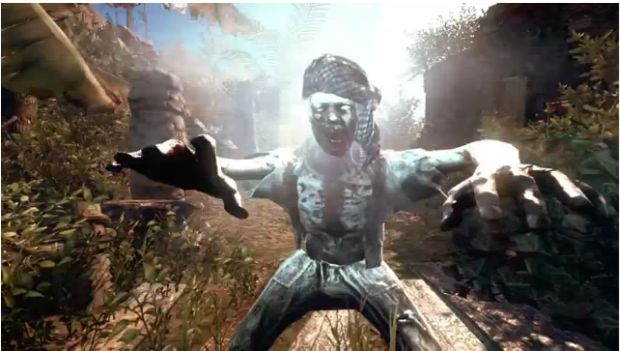 The napalm zombie is easy to spot. When it appears it comes from a ball of flames out of the ground. When you get to close to this zombie your screen will start to turn red as you burn and if you get really close he will blow himself up. If you manage to keep your distance and kill the napalm zombie without any of your teammates taking any damage you will get the achievement "Zomb disposal" which is worth another 30 points.
Along with the new zombies and achievements there is a new gun called 31-79 JGb215 which is a very random name for a gun, but of course there is also an achievement involving this new gun. If you shoot all different types of zombies with this gun you will get yourself the achievement "small consolation" which is worth 10 points. This gun can only be found through the mystery box and is extremely rare.
A new addition to this map is when a power up is dropped by one of the zombies (such as double points or max ammo) a monkey will come along and pick it up and run away. This is good if you don't want the power up that is there, you can let the monkey come get it and when it changes while the monkey is carrying it kill the monkey when the one you want is shown. (You need to shoot the monkey with the 31-79 JGb215 to get the achivement small consolation)
Treyarch has followed up nicely from "Call of the Dead" by having another easter egg in this map.This eater egg makes you go back to the past to change the presant to do certain things and ofcourse when you complete the easter egg you will get yourself a  achievement woth 75 points which shows you how complecated this is.
Trayarch has tried to make more people work as a team with this new zombie map as you must have 4 players to complete the easter egg and everyone in the lobby must work together to get the pack a punch to be accesable.
After playing around on all the new maps and having a look at the floating apple in hanger 18 we am very happy with the new maps and bonus' .A classic WAW map coming back as a golf course, maps that give a chance to snipe and go around the sides with the AK47-U. And a great new zombie mode map with an amzing easter egg that will keep you going for hours.
Now we are just waiting for the next DLC as there is a lot of speculating going on as treyarch put "the golden rod" from call of the dead in your inventory when you are playing shangri-la. So does this mean you need to combine the golden rod and the  focusing stone in the next DLC?…
Game 2 Gamer's Final Score 4 / 5
Frustration Level : Depends how much you suck.