Call Of Duty WWII Review
Monday, November 6, 2017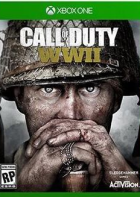 | | |
| --- | --- |
| Game Name: | Call Of Duty: WWII |
| Platforms: | Xbox One, Playstation 4, PC |
| Publisher(s): | Activision |
| Developer(s): | Sledgehammer |
| Genre(s): | FPS, War, Action |
| Release Date: | November 4th, 2017 |
| ESRB Rating: | M |
Sledgehammer has delivered to us this masterpiece to help us forget about last year's Infinity Ward's disaster. After doing what they could with the Black Ops trilogy, Sledgehammer went back to the World War II days. This is what made COD what the franchise is and gave us a whole new era of FPS. So as we go back to 1944 to fight in World War II we at Game 2 Gamer team up with Activision and give this game a run through, and here.. We.. Go..
The campaign starts of as you are gearing up to take the beach on D-Day June 6th 1944. For those who have no idea on this date, then you might want to hit google to understand some of the fear and lose that this day will hold. Sledgehammer got this feeling and fear of what that day was like. Drawing you right into the story immediately. Sledgehammer does a flawless job on making that connection with the characters in the game helping you get immerged into the story.
The mechanics are just about the same, same controls that we are used to and what not, although there is a few new tweaks and some features that make this game unique and stand out from what we have already seen. The health bar is a new feature, instead of just taking cover for a few seconds and being fine, you now have a health bar in the bottom left corner. This does not refill automatically. Instead you need to use med packs. Which this leads us to another new feature that we love. While in the game, your squad can give you things like a med pack, ammo, grenades and spotting enemies. This is such an amazing new idea that makes you feel like a team player instead of you taking the whole war on yourself.
Of course there are missions and different goals just like past COD games that unlock Trophies/Achievements. Not every mission is about running around and killing, there are some where you get to actually be a spy and sneak around, and as a tip, memorize your documents! The gameplay itself is tight, very pleasing CG graphics for the eye. I myself cannot wait to play this game on the Xbox One X console to say the true 4K of it. The cut scenes look and give that feeling of you are watching a WW II movie and are sucked right into the action.
Mutiplayer:
This has been revamped and redone brilliantly! You can now pick your choice of division from Infantry, Airborne, Armored, Mountain and Expeditionary. Each division has its own pros and cons such as: Infantry are great for running into battle, where Mountain division is better suited for long range and sniping attacks. Of course each division has a set of 3 different rewards that can be unlocked to give you a edge over the competition. Scorestreaks are back as well and you can equip them as you see fit. We love the "HQ" you get to hang out, see your character in 3rd person between matches were you can equip items, purchase items and even enter "The Pit" which is a 1v1 match. Such an awesome idea! This is one of the best and funniest parts we could not get enough of.
There was so much put into the Multiplayer aspect of this game, it's truly outstanding the work the team at Sledgehammer put into this! With all the customization of the characters, the divisions, the rewards the unlocks and yes, the prestige rewards. It blows our mind. Oh, and did we mention Nazi Zombies is back? Yea, it is amazing! With 4 new actors lending their likeness and voices to it, such as Ving Rhames, (The Arby's voice that don't know. He "has the meats"). There are two maps for now And like before you need to activate power and survive waves of zombies to complete the map. So damn fun.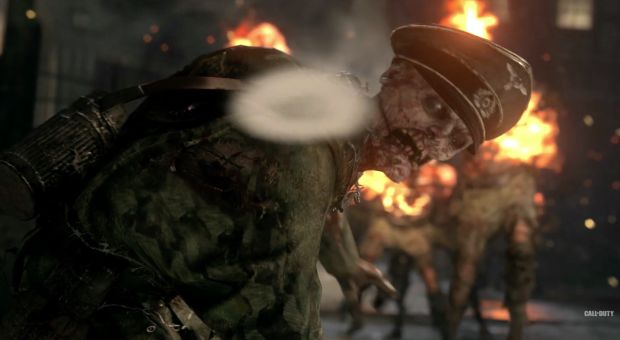 Activision and the crew at Sledgehammer made the BEST Call of Duty game ever. Yes, yes it really is the best. With the compelling story that is so damn heartfelt and true with tie-ins true to history. It gives a look at what are veterans went through and the trauma they endured. We at Game 2 Gamer support or Military and veterans and hope this can show the younger generation what they did. If you end up getting just one game this season, COD WWII needs to be it! No questions. The Season pass is the way to go, with the amount of content that is to be released. Go get it!
Game 2 Gamer's Final Score : 5
Replay value : Very High
Frustration Level :