Curve Digital to reveal Knight's Quest at gamescom 2017
Sunday, August 13, 2017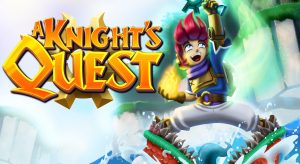 Curve Digital is pleased to announce that A Knight's Quest , a third person action adventure developed by Sky9 Games studio in Toronto, will be playable for the press attending gamescom from August 22 to 24.
Knight's Quest pays homage to the classic 3D adventure games of the past and puts players in the shoes of Rusty, a reluctant hero who sets out to save the world.
Rusty must explore the huge world of the game, full of dungeons, side quests and secrets to discover, to defeat the evil spirit that he released into the world after an accident he had with a magic vase.
Players must defeat enemies using the game's epic combat system, overcome difficult puzzles using elemental powers and master the powers of Spirit Shield to help save the world.
Knight's Quest also has a rich sense of humor. Filled with jokes and mischievous missions, the game is a loving homage of the series on which it is based, offering fans of the series lots of fun.
The game will arrive in 2018 for PS4, Xbox One, Nintendo Switch and PC.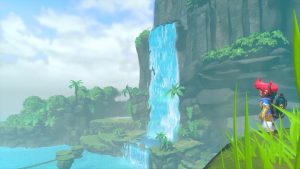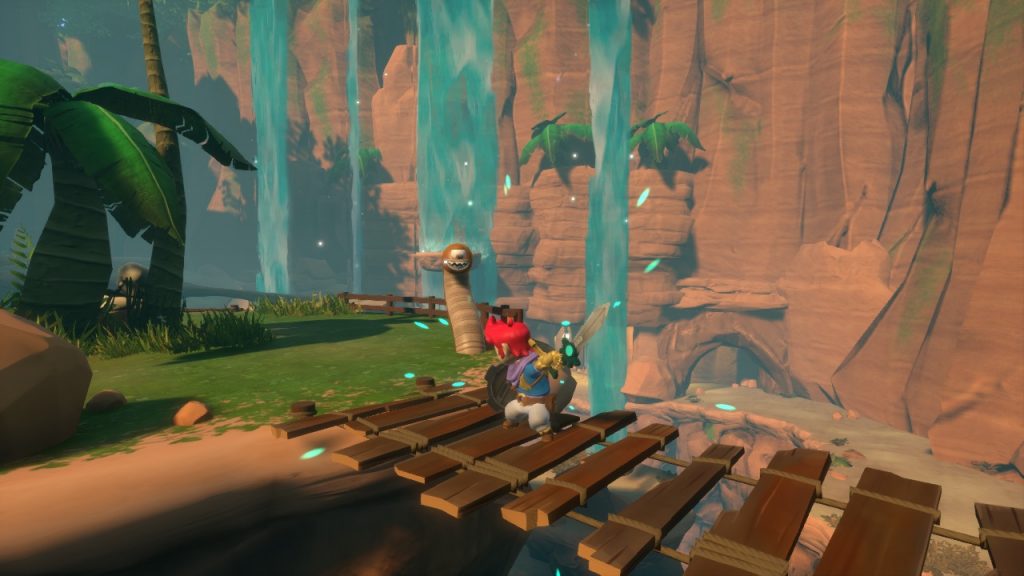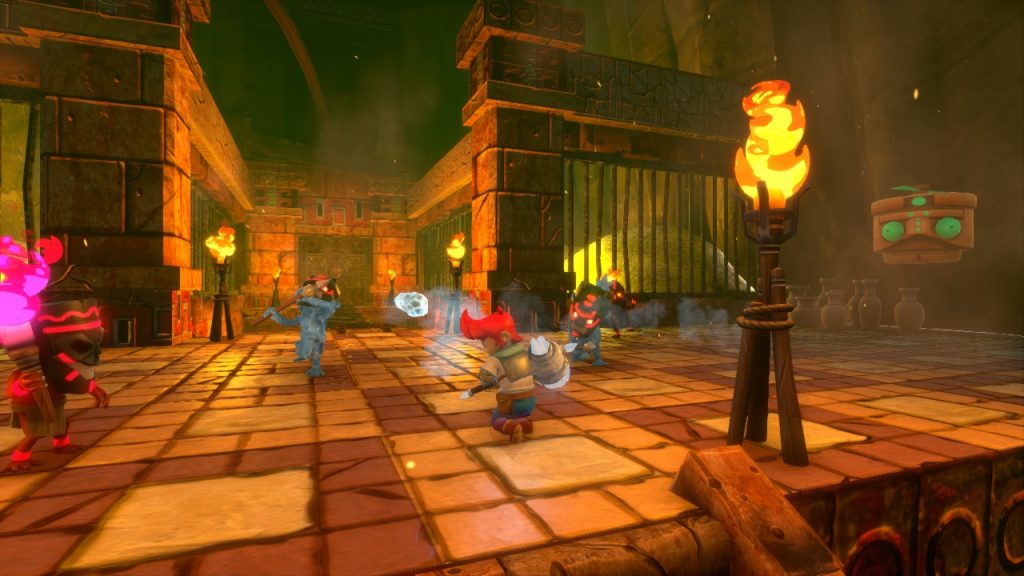 About Sky9 Games
Sky9 games is a two-man indie studio based in Toronto, Canada, founded in 2013.
Mike is the Sky9 Games artist, who creates the characters, the environment and aesthetics in general. As a lifelong player, he grew up playing old-school PC adventure games and console games like Sonic, Final Fantasy and Zelda.
Justin is the programmer, responsible for game design and technical effects. He has always had a love for platforms, adventure and action games like Mega Man legends, Mario, Crash Bandicoot and, of course, Zelda.
About Curve Digital
Curve Digital is one of the leading publishers of games for PCs and consoles.
Since 2013, we've been working with some of the best game developers in the world to help bring their games to the widest possible audience around the world.
From famous indie hits like Thomas Was Alone, Swapper, Dear Esther and The Flame in the Flood, through new titles like Human: Fall Flat, Stikbold: A Dodgeball Adventure and Action Henk, we are passionate about what we publish.
In July 2017 we were recognized by the celebrated Develop Industry Excellence Awards as "Publishing Hero" for our recent work.