Destiny 2 Review
Wednesday, September 6, 2017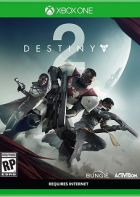 | | |
| --- | --- |
| Game Name: | Destiny 2 |
| Platforms: | Xbox One, Playstation 4, PC |
| Publisher(s): | Activision |
| Developer(s): | Bungie |
| Genre(s): | Action, Adventure, RPG |
| Release Date: | September 6th, 2017 |
| ESRB Rating: | M |
Bungie hit it out of the park with Destiny 2. Coming hot off the heels of the massively succesful Destiny, with tons and tons of add-ons and DLC to keep the player busy, we get the next chapter in the saga. And just how does it stand up against it predecessor? We took Destiny 2 for a spin and this is a game that does not disappoint.
Destiny 2 is not shy to throw you right into the action, the very first, or should we say opening scene is loaded with it. You learn some of your characters abilities and history of the ghosts and "The Light". You start off fighting the invasion and it is amazing. The emotion that Bungie throws at you and makes you feel from the get go reminds us of the point we play stories in the first place. The score (Soundtrack) is truly a masterpiece with heart part into it. Making you feel as part of what is taking place.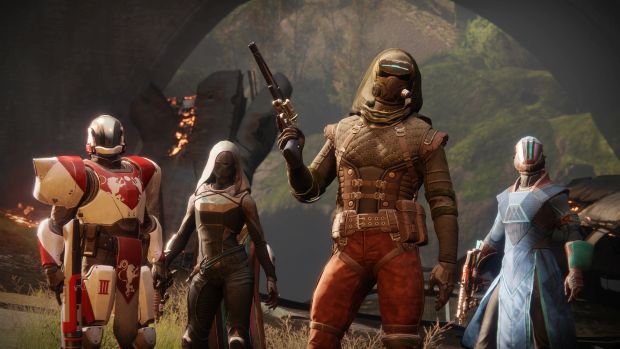 With losing the "Light" most of the Guardians have died and all have lost their powers, this I found truly emotional walking through the lifeless bodies and having your Ghost explain the "light" gave them power. Needing to regroup and leave your planet you make your way, damaged, hurt and no ammo through the enemies and get to safety. You end up making it and finding a group of people that survived and you fly out. The customization is minimal of picking a character. Once you choose one of the 3 classes, Hunter, Titan and Warlock you get to customize the face and facial features. It is not to in depth as other games, but it gets the job done for what you need.
The visual and CGI cut scenes are so stunning and incredibly done, it's a treat to watch most of the scenes and get bits and pieces of the story. The controls are almost exact from the first game, and like other FPS it's pretty straight forward. You want to kill enemies and level up your character. You can find and purchase better equipment and weapons to do more damage and give you a better defense against attacks. Leveling up can take some time and there are ways to grind it out. Side missions and co-op with as many players on that given map where you can take on these quests as many times as you would like and grind some XP to level up.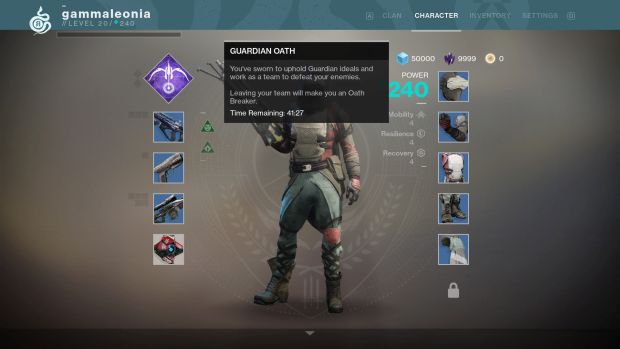 Once you get those levels, you can use level points to purchase new abilities and powers for your character, each class has different abilities and attributes that will further your game play and character. And each class has a sub-class you can unlock after you get to a certain point. The game itself is very addicting and incredibly hard to put down. The creators over at Bungie found that balance to allow for new comers of the series as well as veterans to come back and return to their loved game.
The confusing plot of the first game is gone, with an amazing and story-filled plot easy to follow for Destiny 2 is one of the first things that is noticeable. I won't lie, I cannot tell you the exact plot from the first game, this is not the case now. It's simple, save the light, save the earth.
In Destiny 2, Bungie offers players more of a variety of game play and new ways to play. Loot is now mainstreamed and easier to obtain and find rather than before. So finding better armor and weapons doesn't mean saving up all that cash just to have something better be found. Now you can defeat enemies and pick up loot and weapons that are seriously better than some of the stores.
The adventures throughout the game is a great way to get more of the story and move ahead through the game that you can complete at your own pace and just have fun with the game. Most of these can be done over and get the loot again and the XP to help that grind of leveling up. The open world public events make for a new and exciting way to play. This can be from figuring out a problem, having a time limit and such with layers to it, instead of just shoot everything and win. This makes for a much more fun and exciting way to play and become a team.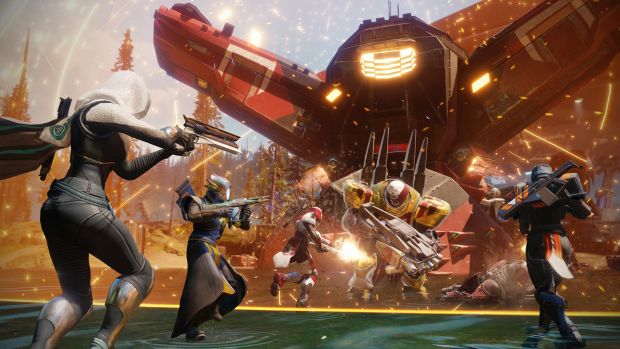 After finishing the campaign you will unlock new events and game plays to keep the game rolling. There is the level cap, for now at 20, but as we all know that will go up with the roll out of new contant, but this game has so much packed into it to keep you busy for a long, long time.
By summing this up for the lazy reader, "Buy this game" it is worth every penny for the amount of gameplay and time you will put into this. Bungie understood the problems in the first game and took those head on. Bungie made a gem. It's polish and perfected. It is worth the time and worth picking up.
Game 2 Gamer's Final score 5 / 5
Replay Value : Very High
Frustration Level :