Fable Heroes Review
Thursday, May 24, 2012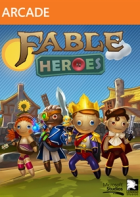 | | |
| --- | --- |
| Game Name: | Fable Heroes |
| Platforms: | Xbox Live Arcade |
| Publisher(s): | Microsoft Studios |
| Developer(s): | Lion Head Studios Ltd |
| Genre(s): | Action, Adventure, Hack 'N Slash |
| Release Date: | May 2nd, 2012 |
| ESRB Rating: | E 10+ |
Fable is back… again, Loin Head Studios has been working hard giving us Fable fans tons of Fable this year. So why not a little Xbox Live Arcade game? In Fable heroes you get a different take on the Fable series, you are a team of 4 characters that go out on a quest and that is just the start of it. You can team up with up to 4 players over Xbox Live. So let the journey begin!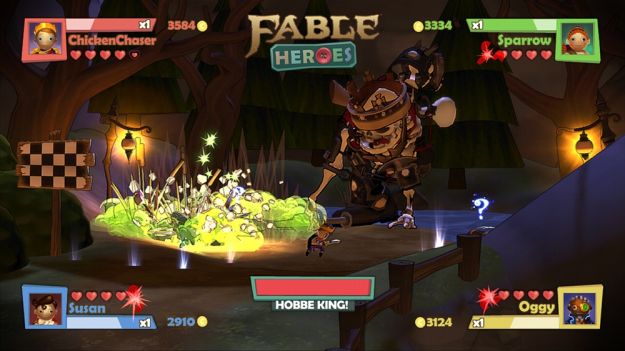 Look at Fable and Albion in a whole new way. The game plays like a hack and slash. The goal is to fight your way through different parts of Albion. Your hack your way around collecting as much gold as possible to buy upgrades to your character after each level you complete. The way you do this is almost like playing Monopoly. You roll a dice and move around a board with different options of upgrades you can buy. Each upgrade has different levels to make your character that much better. The more levels and things you do unlock more cards on the board to further upgrade your character.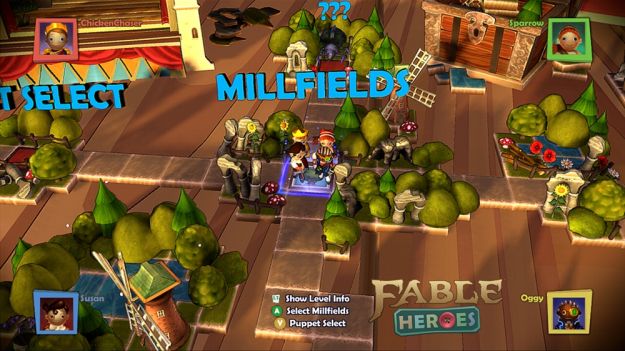 The fun is there and it has the Fable sense of humor we all love. But the game is truly meant to be enjoyed with friends and co-op online. It can be played single player but the AI just is plain dumb and doesn't really help. It is nice that they do not go after the gold, but when you need to grab health the CPU goes right for it even when you need it more. So if you play this make sure to play with friends or over Xbox Live with people and try to avoid as many AI players as you can.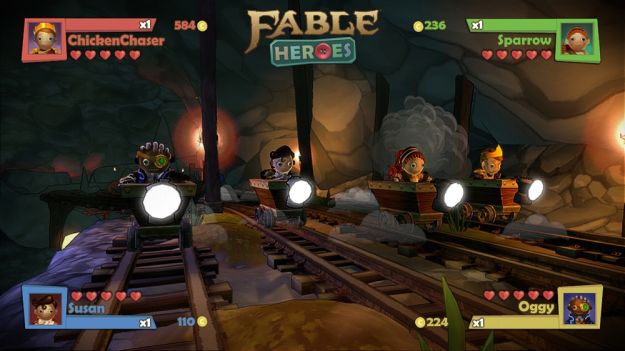 The game features mini games that are fun and entertaining while playing in co-op and online. With mine cart racing and other small in game features. You also get to square off against huge boss's that come after you. The hack and slash method will work, but it is better to work out a strategy with your teammates to take them down and try to get everyone through the level. Keep in mind you create your own path throughout the game, after beating a level and going to the map you have different choices on where to go next so this makes playing the game a second time not exact as the first.
While playing the game you can unlock in-game items for both Fable Heroes and for Fable the Journey. So to all the completion's out there this is a must have. The game is well rounded out with a cartoonist style of graphics that is a change of pace from the other Fable games, but it is done very well and in style. Fable Heroes is definitely worth a pickup in our book!
Game 2 Gamer's Final Score  3.5 / 5
Frustration Level   

Replay Value: Mid-Level