Final Fantasy XIII-2 Review
Wednesday, February 1, 2012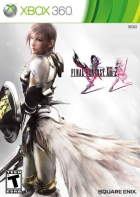 | | |
| --- | --- |
| Game Name: | Final Fantasy XIII-2 |
| Platforms: | Xbox 360, Playstaytion 3 |
| Publisher(s): | Square Enix, Inc. |
| Developer(s): | Square Enix Co., Ltd. |
| Genre(s): | RPG |
| Release Date: | Jan 31st 2012 |
| ESRB Rating: | T |
A few years after the events in FINAL FANTASY XIII, Lighting is missing and Snow is nowhere to be found. Something is amiss, and when Sereah's town is suddenly overrun by monsters, a mysterious man named Noel appears to save her. Together, the two set off to find Lighting. Square Enix has come through with another hit to the Final Fantasy series and gave the fans a game to delve into once again.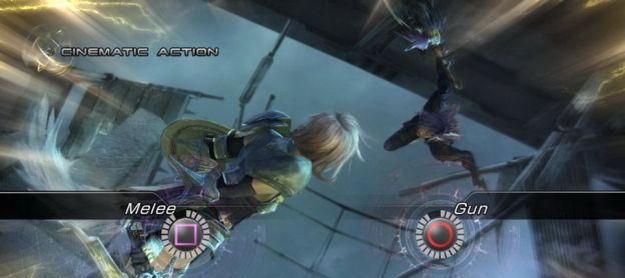 Final Fantasy gives us new combat, new monsters, and a whole new story to get into. The game also has tons of new features:
• New worlds to explore – Traverse through complex environments and interact with NPCs on your quest to unravel the mystery behind Lighting's disappearance.
• Familiar faces, new trials – reunite with old friends on the dramatic adventure filled with greater challenges and threats.
• Unleash havoc with an improved battle system – the fast-paced paradigm system returns with enhancements. Along with new features such as cinematic sequences and responsive weather effects, requiring players to make more strategic decisions in battle than ever before.
• Recruit feral creatures into your party – Command a huge variety of monsters to fight alongside your party and devastate enemies with feral link attacks!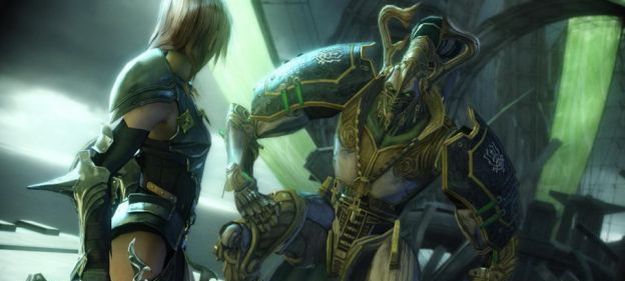 You get to learn a new way to play almost. With tons of rare monsters that I am not allowed to name or mention, but keep your eye out for these and get them to join your party and fight for you. The new fast-paced action is amazing and makes the game fly by instead of falling asleep while you play or trying to avoid fights because of a slow system. This is what a true RPG should be and Square Enix is paving the way on how RPG's should be and is breaking new ground.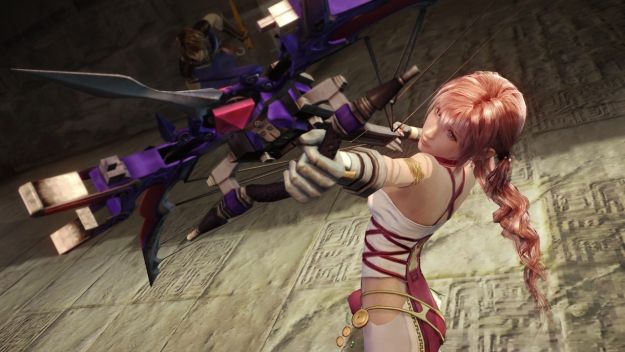 The graphics, as always from Square Enix is by far some of the best CGI in the business. With some of the best fluid scenes it's almost as a movie unfolding right before your eyes. The music is more than amazing and fits flawlessly with the game and visuals. There is no complaints at all about the controls or lag time for that matter.
With Final Fantasy XIII-2 it is easy to lose 50+ hours plus in this game and still keep going. You get the choice to use ether Noel Kreiss or Serah Farron, learn each style and build them up to fit your needs. With more side quests and missions to keep you busy and keep improving you characters there seems to be no limit to what you can do. As mentioned before old characters and familiar faces will show up and give you surprises as you play and the story unfolds to what happened to Lighting.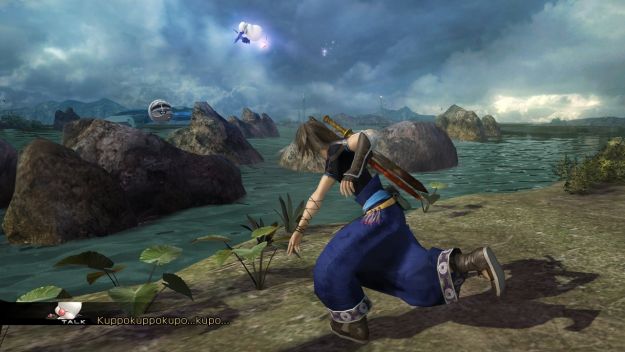 Grab the game today, it's a great chance to get back into RPG games, if you haven't or if you are new to the series it's the best time to jump into the series and try something new. Square Enix has kept the Final Fantasy games going this long, and with gems like this is easy to understand why. I highly recommend giving this a go.
Game 2 Gamer's Final Score 4 / 5
Frustration Level