Final Fantasy XV's The Regalia coming to Forza Horizon 3
Friday, July 28, 2017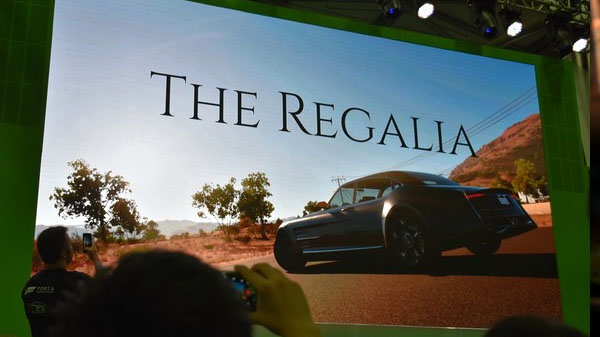 The Regalia, the car driven by the main characters of Final Fantasy XV, is coming to Forza Horizon 3, Microsoft announced at ChinaJoy 2017.
The additional car will be free to all players who have Forza Horizon 3 or Final Fantasy XV installed on their Xbox One systems before August 1.
Outside of "coming soon," a specific release date was not announced.
Here's an overview of the car, via Microsoft:
With its massive heft, intricate body details, and luxurious interior, the Regalia is a unique addition to the world of Forza Horizon 3. The team at Square Enix found inspiration for the Regalia's design from real-world models like the Cadillac Ciel concept car and the Maybach Exelero. In Forza Horizon 3, the car's size (nearly 21 feet long and seven feet wide) makes it a cruiser's delight. Take it for a slow-burn drive through downtown Surfers Paradise, or hit the Aussie freeway in the Outback and push that 7.2-liter supercharged V12 (offering up 536 hp) to its limit. The Regalia gives Forza Horizon 3 players the chance to experience true automotive royalty. Where you take it is up to you!