FlatOut 4: Total Insanity Review
Wednesday, May 10, 2017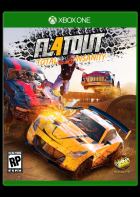 | | |
| --- | --- |
| Game Name: | FlatOut 4: Total Insanity |
| Platforms: | Xbox One, Playstation 4, PC |
| Publisher(s): | Strategy First, Inc., Bigben Interactive GmbH |
| Developer(s): | Kylotonn Entertainment |
| Genre(s): | Racing, Motorsport, Derby |
| Release Date: | May 5th, 2017 |
| ESRB Rating: | T |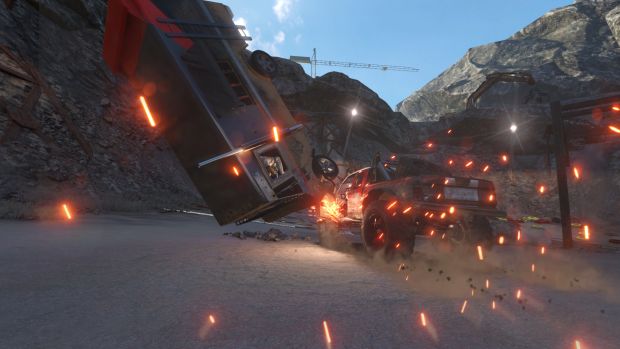 Just like other people, I didn't think that there will be a FlatOut 4, the last one was a few years ago, Ultimate Carnage and, that's why when I heard this one was coming we got excited. It preserves most of the iconic features like in past games coming back on the origins of the saga, with a taste of revenge after the fail of FlatOut 3.
The big difference between the FlatOut saga and other arcade racing games, is that It's important being the fastest to finish the race as crashing your rivals while reaching the goal. The tracks are wide, they don't ask for much expertise on the wheel, but the effects of dust and particles, the multiple objects to crash and crush in the middle of the track, do that most of the times the races can be very chaotic, and we can have trouble to see what's waiting for us, making luck a big factor in every race. By crashing into stuff and other racers build your Nitro and boost. This is Key to winning races.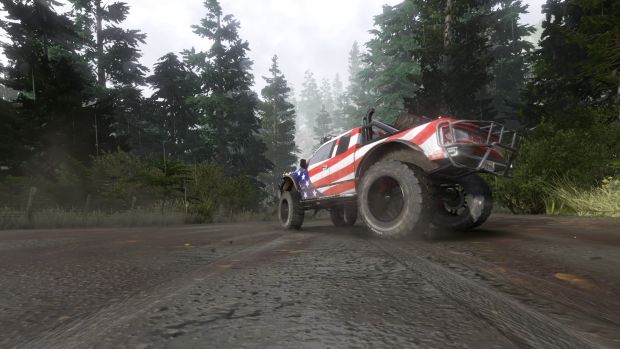 In career mode you have to buy cars and tune them, winning money on championships, and little by little advancing
in the different competitions, that are composed of 3 or 4 consecutive races. But in this game mode the most important is staying on top 3, soon will learn that the best way to fill the turbo bar is by crushing with other
rivals, so the game encourage us to subtly find confrontation.
The control is simple but reliable, and the graphics are way better, especially in a game in which accidents and crashes with the rest of the cars are in every corner. The playability is good, something obligatory in every arcade game, but it has some issues like the long, long races reaching almost 6 or 7 minutes every race, making it
kind of boring after lots of races. And the CPU racers are insanely fast and it is almost impossible to win races. his is the most frustrating issue we found.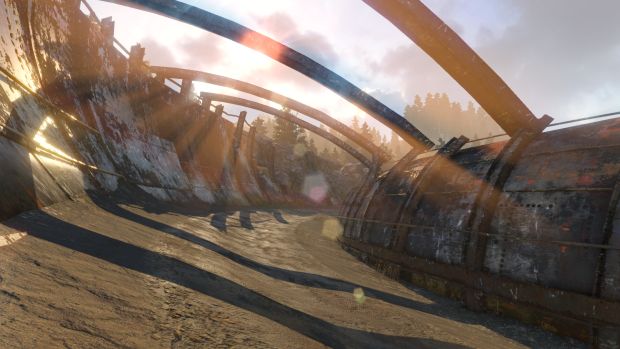 There is a great variety of playable modes in FlatOut 4, Like more than 40 test with scores that we have to unlock progressively, you can obtain the bronze cup, the silver cup or the gold cup, that provide any type of crazy stuff you can imagine. Races that look more like a new Mario party/ kart, when we can use any type ofspecial powers like bombs mines..a wrecking ball, or even acrobatic courses when we have to make our pilot to get fired of the car and fly to land inside some cups or even a soccer goal, playing golf or even bowling and destroying a toy castle.
At the end the more fun course is the Arena type, when lots of cars are in a circular field whose objective is to crush each other in mayhem. A super fun nostalgic moment of a demolition derby, but the true is that even being a simple concept is very fun. There's different variations of this mode, like having reparations or not having them, special items or even a capture the flag, every one of them being super fun. Like in other aspects of the game resulting in amazing and sophisticated collisions but more spectacular ones.
FlatOut 4: Total Insanity is not going to be remembered as a legend of racing games, but we are in a drought of this type of titles, that we can recommend if you are a fan of this genre. It's not a fancy game, but even like that his simple and direct formula are way perfect to entertain us with. It's a shame that this genre isn't as
popular as other racing genre, but at least we have this to fill our need of total mayhem.
Game 2 Gamer's Final Score – 3/5
Frustration Level –

Replay Value – Mid