God Eater: Resonant Ops announced for smartphones
Saturday, October 7, 2017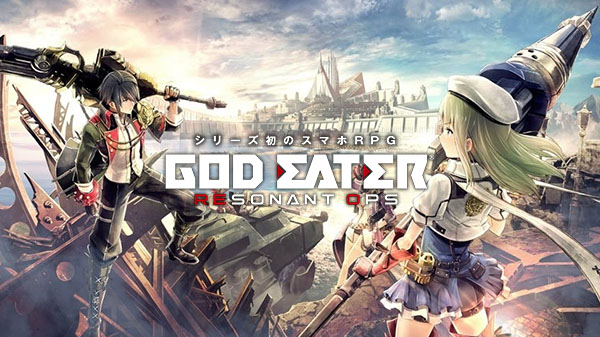 ---
Bandai Namco has announced God Eater: Resonant Ops, a new RPG coming to iOS and Android as a free-to-play title with micro-transactions.
---
---
Here's an overview of the game's story:
AD 2078 (four years after God Eater 2: Rage Burst). As humankind continues along its path of decline, a large-scale strategy was announced.

Along with his or her allies, the protagonist, a rookie God Eater, will throw himself or herself into battle in restricted areas.
Pre-registration is available now at the game's official website. The more users that pre-register, the more damage that will dealt to the Aragami Ogretail, and the more bonuses that will be made available to players when the game launches, including:
10,000 pre-registrations – One G Gem (one round of gacha) + Strengthening God Arc (Strengthening Material)
30,000 pre-registrations – One G Gem (one round of gacha) + God Arc Strengthening Materials Set
50,000 pre-registrations – One G Gem (one round of gacha) + 10,000 FC (in-game currency)
70,000 pre-registrations – Two G Gems (two rounds of gacha) + 4-Star God Arc Brilliance (Erina)
100,000 pre-registrations – Five G Gems (five rounds of gacha) + 4-Star Branch Leader Alisa (Diva Eater Ver.)