Life is Strange: Before the Storm – Episode 1 review
Monday, September 4, 2017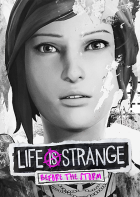 | | |
| --- | --- |
| Game Name: | Life is Strange: Before the Storm |
| Platforms: | PC, PlayStation®4, Xbox One |
| Publisher(s): | Square Enix |
| Developer(s): | Deck Nine |
| Genre(s): | Adventure |
| Release Date: | 08/31/2017 |
| ESRB Rating: | M for Mature |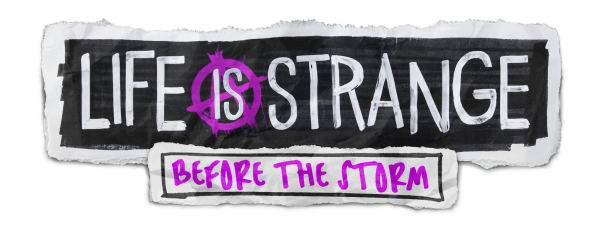 ---
---
It's been two and a half years since the launch of Life is Strange, an episodic graphic adventure game following Max Caulfield's attempt to rescue her town after discovering she possessed time-rewinding abilities.
With a powerful narrative, brilliant character-building and voice acting, an incredible use of licensed songs and a memorable setting, Life is Strange ended up being my favourite game of 2015.
There were a few moments that had my jaw dropped in utter shock, something few games have managed to do before or since.
It's a very special game to me, so when I heard a prequel was in development by a completely different studio, I was both excited and concerned.
---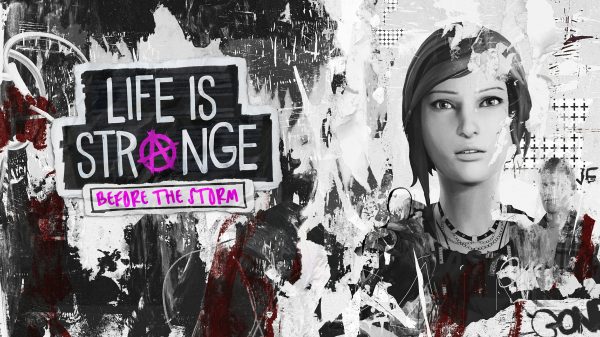 But fear not, fans: Life is Strange: Before the Storm is a perfectly-fitting piece in the LiS saga.
---
Despite us never meeting her, Rachel Amber played an enormous role in the inaugural season of DONTNOD's teen thriller Life Is Strange. Very much the princess of Arcadia Bay, the original five episodes cast her as the coolest girl in school, and while protagonist Max Caulfield was only ever able to meet her vicariously in the wake of her mysterious disappearance, it's clear that she left the largest impression of all on the rebellious Chloe Price. New developer Deck Nine, Formerly known as Idol Minds Games has a huge challenge on its hands with prequel Before the Storm, then: it needs to demonstrate exactly what made Amber the boss of Blackwell Academy – and what she did to put Chloe under her spell. Fortunately, just one episode deep into this mini-series, we already suspect that the studio's going to be successful.
The first of three episodes, Episode 1: Awake introduces us to a younger Chloe Price sans beanie hat and blue hair, set three years prior to the events of the first game.
Before the Storm explores the relationship between Chloe, here a 16-year-old rebel, and Rachel, the popular girl who went missing years preceding the events of Life is Strange.
Chloe Birch has unfortunately lost the voice talents of Ashly Burch from the first game, but her replacement does a decent job at filling the role.
---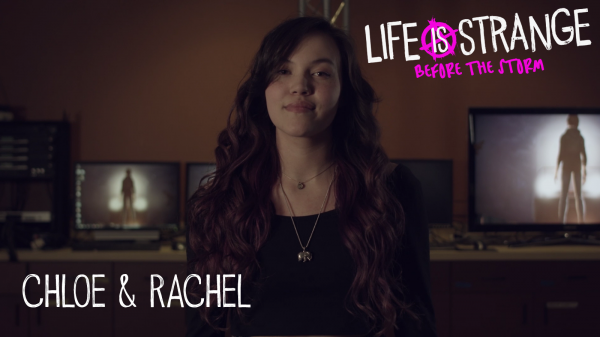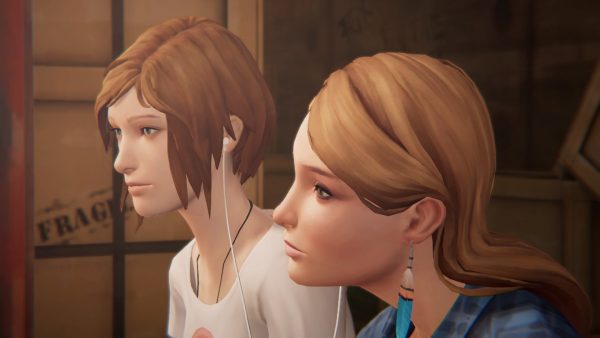 And just a quick note on the voice acting: Rhianna DeVries has done a bang-up job of filling Ashly Burch's shoes. While we were initially worried that the change in actress could affect Chloe's character, she does a great job of capturing the edgy teen's rebellious spirit.
---
Ashly's loss is made up for with improved, more realistic dialogue, providing Chloe with a far sharper wit and better comebacks.
This comes in good use, as the loss of Max's time-rewinding game mechanic has been replaced with the backtalk mechanic, a timed dialogue challenge that has you using backtalk and insults to get what you want from people.
As a story-driven game where all your actions have consequences that carry across the entirety of the game, you'll want to choose what you say and do very carefully.
---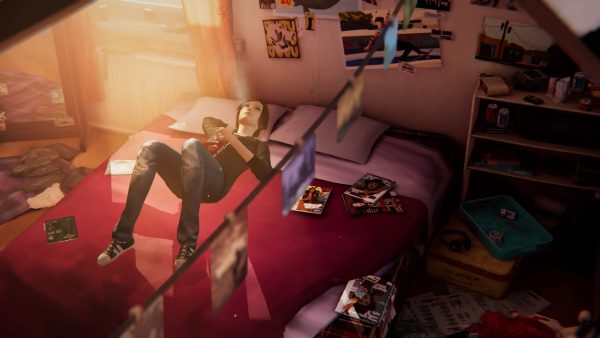 ---
Although Max Caulfield doesn't appear in the flesh, she's not totally absent from Before the Storm.
As the protagonist of the first game and a huge part of Chloe's life, her presence (or, more accurately, the lack of) is felt and referenced a great deal.
Chloe's journal is filled with letters addressed to her best friend as a form of venting, despite never intending to actually send them. It's a little bit sad to see what we already knew: that Chloe and Max drifted apart for several years, and that it seemed to be Max's fault.
Other characters, such as Chloe's mum Joyce, her boyfriend David, the school principal and Chloe's dealer Frank, all make appearances, albeit of course also three years younger.
Just as before, everyone bursts with personality. You really do feel sorry for Joyce. You really start to bond with Rachel. You play a sweet game of Dungeons & Dragons with two nerdy classmates, ecstatic at the gory details you supply. It's never lacking in character.
---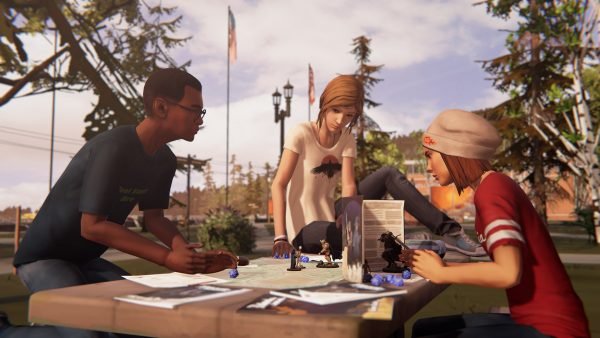 ---
A bit more about episode 1.
Episode 1: Awake is all about a chance encounter and a blossoming relationship. After strong-arming her way into a sleazy concert, Chloe hooks up with Rachel in the mosh pit, and their story begins there. While the two-and-a-half hour chapter does peek into other parts of Price's life – such as her tumultuous relationship with her step-dad, who's clumsily trying to fill the shoes of her deceased father – it's her interactions with Amber that steal the show.
In a short amount of screentime, the developer effectively demonstrates just why Rachel left an enormous impression on everyone in Arcadia Bay – but before long, Chloe's prickly exterior is able to expose her new pal's underlying vulnerabilities. There's a really great arc to the character building here: Amber starts out as an enigma – but by the end of the episode she seems very human. The "twist" towards the end of the instalment is predictable, and the pace at which the pair's relationship grows can feel the teensiest bit forced, but the dramatic ending brings the episode to a crescendo on par with some of the very best moments in the first season.
---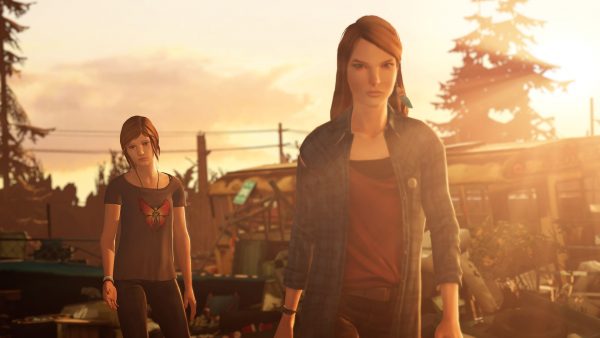 ---
Deck Nine Games has gracefully hurdled the obstacles in its way, with a rip-roaring episode that pulls back the curtain on Rachel Amber and begins a chain of events that we can't wait to watch unwind. Life Is Strange: Before the Storm recaptures the spirit of the first season, but by framing the story around fan favourite Chloe Price, it has a much more rebellious vibe. – we can't wait to see what happens next Especially after an ending like that.
Life is Strange: Before the Storm Deluxe Edition
MUSIC FROM BEFORE THE STORM'
---
And before closing out this review I would like to thank everybody at Deck Nine Games for all of the hard work they did in making such a wonderful game and I will also like to thank everybody over at Square Enix for making such wonderful games throughout the years and thank you so much for making a prequel that perfectly captures the hella unique feel of the first game.