Murdered: Soul Suspect Review
Sunday, September 14, 2014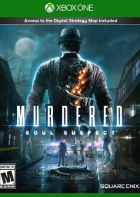 | | |
| --- | --- |
| Game Name: | Murdered: Soul Suspect |
| Platforms: | Xbox 360, PlayStation 3, PlayStation Network, PS3, PC, Xbox One, PlayStation 4, XBL |
| Publisher(s): | Square Enix Eidos Interactive |
| Developer(s): | Airtight Games |
| Genre(s): | Adventure, Horror, Thirller |
| Release Date: | June 3rd, 2014 |
| ESRB Rating: | M |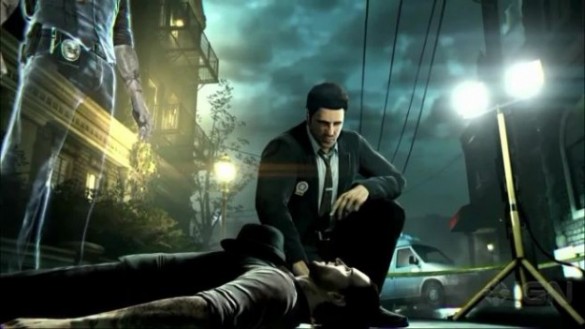 The hardest murder to solve is your own… Ronan O'Conner, a detective with the Salem police, has his life brought to a brutal end by a masked man. Caught in the purgatorial world of Dusk, he must combine his investigative skills with powerful supernatural abilities to uncover the shocking link between his own death and a ritualistic killer leaving a terrifying mark upon the town of Salem.
The game starts off almost like a cinematic movie, with a scene of Ronan (your character you play) getting thrown out of a window and falling to the street. His death is where you pick up. You start to learn all you ghostly powers and set out to find out more about the man that killed you. (And in our opinion the killer has some amazing strength, almost like super powers!)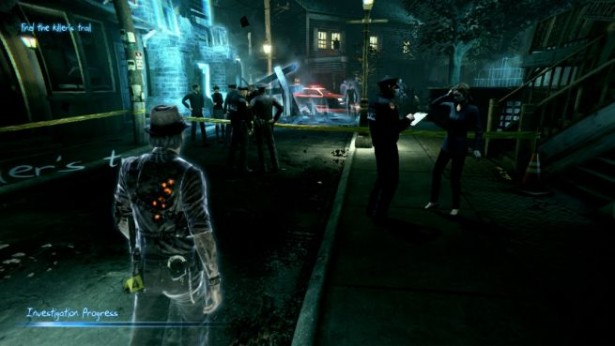 As the game progresses you learn more and more abilities and powers to help you along your journey. You learn to possess other people, read their mind/thoughts, help influence what they think about to help further the case and reveal clues. Even possesing a cat to help get you to new areas. You also eventually learn to teleport, which becomes very handy when trying to escape from demons. Demons are there to try and kill the souls of sprites that have not moved on. Killing the demons is a simple task. It's just sneaking up behind one and performing the button combination shown on screen.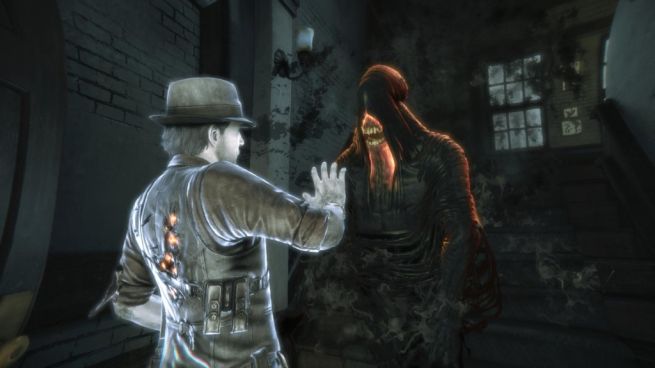 Murdered Soul Suspect is more along the lines of a suspense thriller, there really isn't too much action in the game. It deals with more of thinking and figuring out the clues to solve your case. There are also side cases that you can take on to help lingering to move on. This is usually figuring out how they died or were killed. These tasks are fairly simple and easily done by searching for a few clues and then piecing the story together, once you have done one, then the rest are simple and you get the feel for how it works.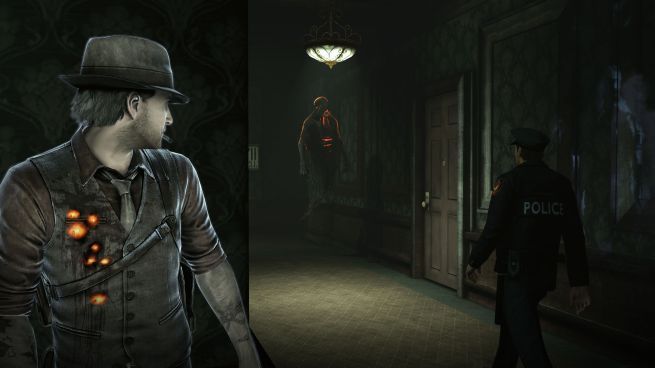 The controls are very easy and most of the controller is not even used. It is mostly just walking up to objects and pushing a single button to interact with it. The only other controls you need are when you are trying to dispose of demons. So the remote is really not utilized. This is a missed opportunity that more could have been added to help improve this this game and give it more to keep the player entertained.
After all is said and done it really comes down to the game being a little too repetitive and gets a little boring with the same thing over and over. The voice acting really does help the game tremendously. Jason Brooks (Ronan O'Conner) and Cassidy Lehrman (Joy Foster) really put a great effort; Joy makes the game interesting and brings the character of Joy to life. Controls are okay at best with no lag. We found no glitches or issues that hindered the gameplay. The replay value of this is very, very low, with not much to add to it except for completing side cases and finding all collectibles.
Game 2 Gamer's Final Score 2.5 / 5
Frustration level

Replay Value: Low