Nail'd Review
Wednesday, August 17, 2011

| | |
| --- | --- |
| Game Name: | Nail'd |
| Platforms: | Xbox 360, PlayStation 3, PC |
| Publisher(s): | Deep Silver |
| Developer(s): | Techland Sp. z o.o. |
| Genre(s): | Motorsports |
| Release Date: | Nov 10, 2010 |
| ESRB Rating: | E 10+ |
Nail'd Review:
So how many of us like ATV and off road games? And how about high speed crashes? Sounds awesome doesn't it? Well don't expect it from Nail'd. when we got our hands on this we were stoked! But the game fell short of everything we hoped for.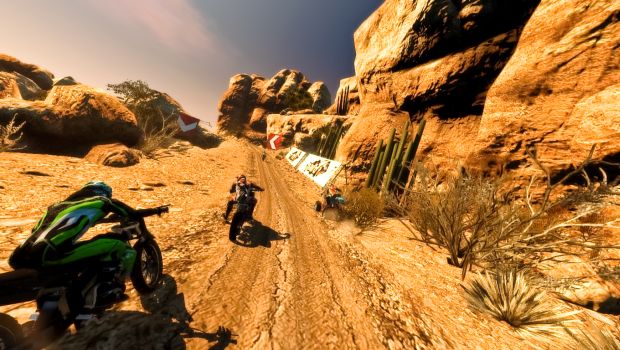 The controls are there, it's not the best you want in a racing/off road game. When we just hit the gas on a straight away, half way through the ATV decides to make a left or right into a rock. We thought maybe we hit a button by mistake or hit the boost, but no, we confirmed this on multiple different times.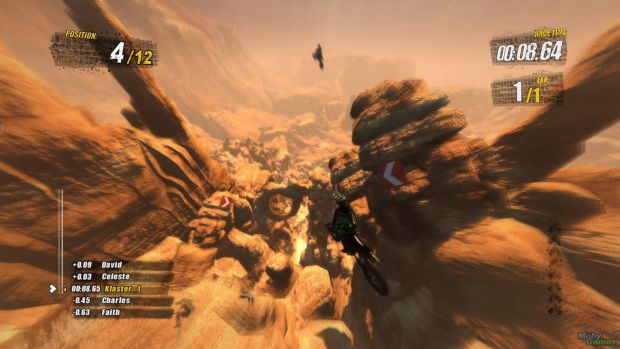 The graphics are something you would see from Xbox or Playstation 2, not 360 or PS3. The game lacks the ability to draw you into the game and enjoy it. There isn't much story to it since it's about racing. Come in 1st place and win the game, very straight forward. You can customize your ride and character (the only good thing about the game)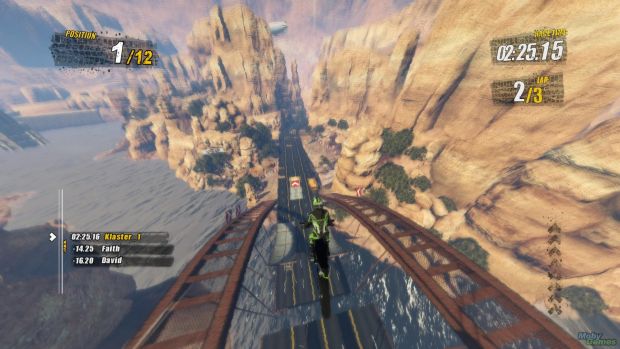 We thought maybe if we gave the game a chance and put time into it we can learn to like it. 3 hours into a game just about justifies the cause to quit a lacking game. The fun just isn't there. One of the race types require you to win by collection points from doing stunts. The only problem is, there's no stunt button. The only stunt we found in the game was to pop a wheelie. This gives you 20 pts at a time. The average win for a stunt race is 500-600 pts.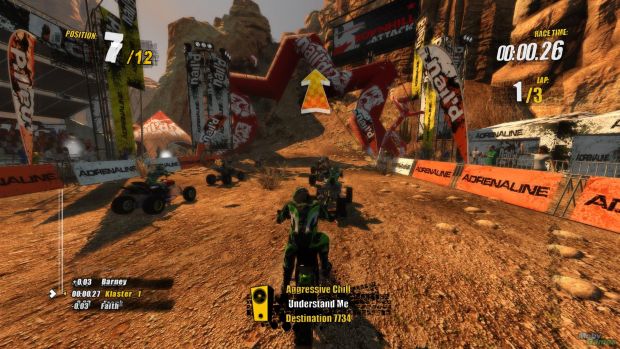 All in all the game isn't worth the $19.99 price tag (from being $49.99 upon release a few from release) when a game drops that fast is pretty obvious that it's not flying off the shelves.  Advice, avoid this game or re-gift it to a non-favorite person.
Game 2 Gamer's final score 0.5 / 5
Frustration Level