NASCAR 2011 The Game Review
Friday, July 29, 2011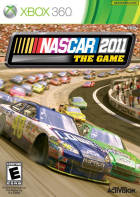 | | |
| --- | --- |
| Game Name: | NASCAR 2011 The Game |
| Platforms: | Xbox 360, PS3, Wii |
| Publisher(s): | Activision |
| Developer(s): | Eutechnyx Limited |
| Genre(s): | Racing |
| Release Date: | March 29, 2011 |
| ESRB Rating: | E |
NASCAR The Game 2011 takes the next generation of NASCAR racing games to a whole new level finally capturing the very essence of what makes NASCAR America's #1 Motorsport.
Players can choose to play as themselves or as one of the sport's real-world drivers as they battle it out for the NASCAR Sprint Cup Series Championship. Each pro driver has the AI characteristics of his or her real world counterpart, setting the stage for intense rivalries played out on the track. Damage is meticulously detailed and multi-car wrecks are the most extreme ever experienced in an officially licensed racing game.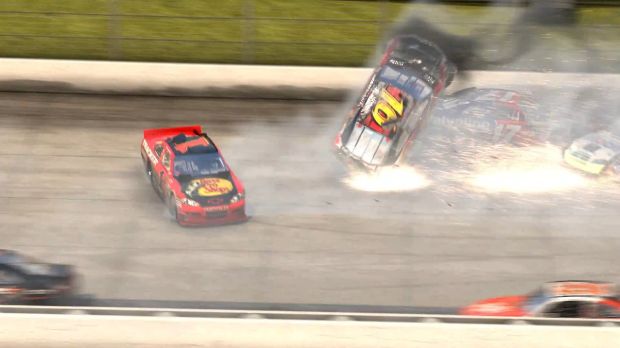 Winning has also never felt so good with the all new interactive celebration mode. Not only can you partake on your victory lap doing donuts and burnouts, but for the first time ever, jump out of your car and pump up the crowd, and even back flip off your car in the winner's circle. From the 22 real world tracks to full pit stop strategy action, NASCAR The Game 2011 captures the real atmosphere, sense of speed and spectacle that embodies NASCAR.  The game also includes an in-depth multiplayer mode which allows for 16 players to battle it out for the win online!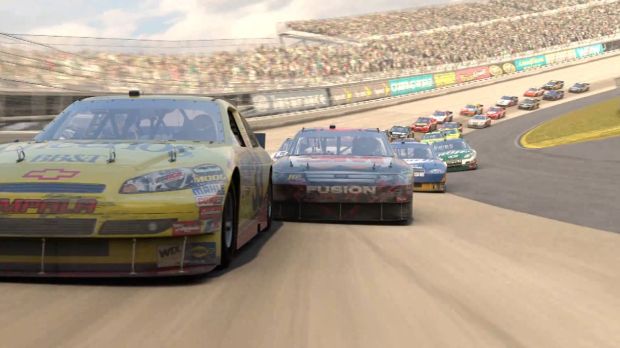 You can choose between career mode, practice and online play as well as split screen. The game also allows you to completely customize and edit you car, which is a nice treat. Editing your car allows you to tune the car up, change the handling and everything that you would think of to make the car fit your racing style. As well, you can change the entire paint scheme and sponsors and color of the car. Activison really went all out to let the player feel as if they are apart of the game and get to choose what to do and how to look while driving on the track!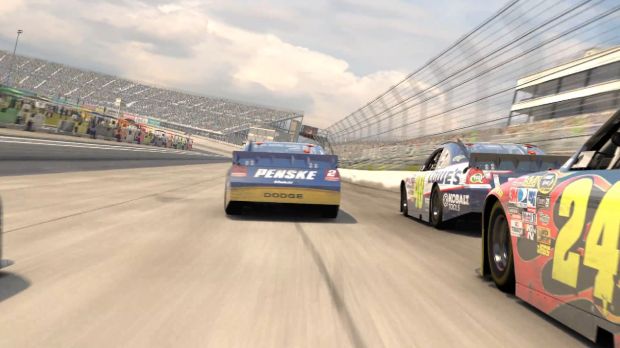 When in career mode you get to qualify for your position in the race on the track you will be racing at, you get the commentators as well as your pit crew to listen to for tips. When driving or racing I should say you can tail behind another driver toy get in their "draft" what this does is speeds you up a little because you don't have as much wind resentence on your car as the car in front of you does, so this can help you pull off some nice passes to can positions and move up in the races.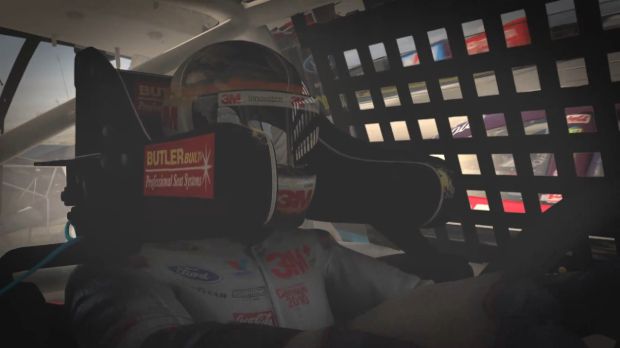 The controls are pretty basic, you have your gas and brake, not much else is needed for racing right? One thing we did notice that when out there on the track that you can tap, smash or run into other drivers to gain positions and they will seem "un-phased" by it and just keep on going, but as soon as another driver taps your car you spin out and do 360's like crazy and don't think after a spin out you have a chance to catch back up. You might as well restart the race. We found this very frustrating and noticed that we tried to cushion our car/driver away from everyone our just made sure to qualify in 1st so we started the race in 1st position and never gave it up in the race.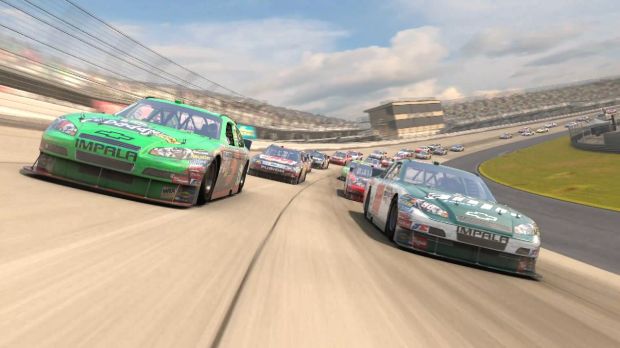 The wait for a new NASCAR game was over 2 years and not it's here, the graphics and look of the game are very well made, but the graphics and look of the drivers when the celebrate are choppy and stiff, but we let it slide since you don't see the drivers much in the game. The online for this game is pretty dead and at times it is hard to find a game or match online unless you have a friend with the game and set up a time to play, but then again NASCAR the Game 2011 does offer split screen.
Game 2 Gamer's Final Score 3 / 5
Frustration Level