New Releases: Week of October 31, 2017
Sunday, October 29, 2017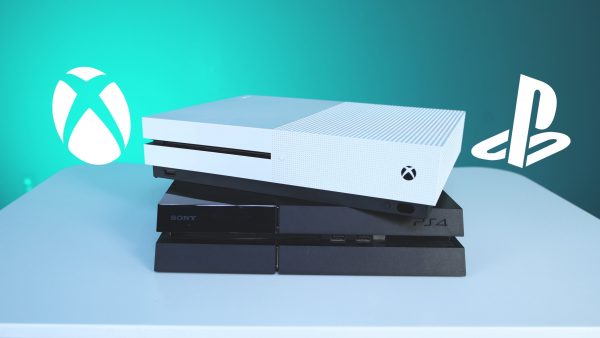 ---
.Hack//G.U. Last Recode
PS4 — Digital, Retail (Out 11/3)
Log back into the .hack//G.U. trilogy and return to "The World," as Haseo tracks down Tri-Edge in .hack//G.U. Last Recode, now with enhanced graphics, improved gameplay, and brand new modes!
---
---
8-Bit Adventure Anthology: Volume I
PS4, XBOX ONE — Digital
8-bit Adventure Anthology is a compilation featuring faithful remakes of three of the best 8-bit point & click adventure games ever made. Now is your chance to play Shadowgate, The Uninvited, and Déjà Vu the way they were supposed to be played — with a controller in hand and worlds waiting to be explored!
---
Ben 10
PS4, XBOX ONE, Nintendo Switch — Digital
As Ben Tennyson, it's up to you to save the world. Take on some of Ben's most infamous enemies, including Zombozo, Queen Bee, and the Weatherheads.
---
Bubsy: The Woolies Strike Back
PS4 — Digital, Retail
Our favorite Bobcat is making a triumphant return 20 years after virtually disappearing from the world stage. Yes, that's right, Bubsy is back and starring in an all new adventure, Bubsy: The Woolies Strike Back!
---
Call of Duty: WWII
PS4, XBOX ONE — Digital, Retail (Out 11/3)
Call of Duty returns to its roots with Call of Duty: WWII — a breathtaking experience that redefines World War II for a new gaming generation.
---
---
Pox Nora
PS Vita — Digital
Command armies of fantastic creatures, cast spells of devastating power, and summon relics of ancient renown to defeat opponents in Pox Nora!
---
---
Rabi-Ribi
PS4, PS Vita — Digital
Erina's humdrum life as a regular rabbit is turned upside-down when she finds herself in an unknown world and turned into a human! Along the way she meets the cheerful pink-haired fairy, Ribbon, who mysteriously chooses to stay by Erina's side…
---
---
Sokoban Next
PS Vita — Digital (Out 11/1)
Play the world's favorite puzzle game on a brand new level: if you liked the original, you'll love Sokoban Next!
---
Spintires: MudRunner
PS4, XBOX ONE — Digital, Retail
Spintires: MudRunner is the ultimate version of the million-seller hit Spintires for the first time on consoles. The game puts you in the driver's seat of incredible all-terrain vehicles, venturing across extreme landscapes with only a map and compass as guides!
---
---
Steven Universe: Save the Light
PS4, XBOX ONE — Digital
Join the Crystal Gems on the ultimate quest! A mysterious new Gem has stolen a powerful weapon. Only Steven and his friends have what it takes to stop her.
---
---