NINTENDO OPENS GAMESCOM WITH NEW CONTENT FOR SPLATOON 2 AND ARMS
Tuesday, August 22, 2017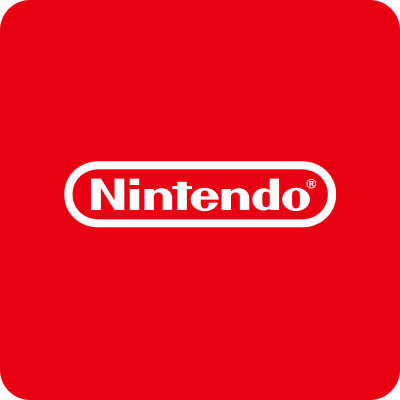 Later in the week, Super Mario Odyssey producer Yoshiaki Koizumi and Metroid producer Yoshio Sakamoto to speak live from Nintendo's booth
The world's biggest games fair – gamescom in Cologne, Germany – opens its doors today, and fans all over the world can get a deeper insight into some of Nintendo's biggest games, with a week of live shows featuring developers and Nintendo of Europe's product experts in English on Nintendo of Europe's YouTube channel and the Nintendo of Europe website.
Super Mario Odyssey is playable for visitors to Nintendo's booth, and producer Yoshiaki Koizumi will take to the stage on Wednesday at 14:00 GMT to talk in-depth about Mario's upcoming adventure, coming to Europe on 27th October. Then on Thursday at 11:00 GMT, Metroid: Samus Returns producer Yoshio Sakamoto and MercurySteam creative director José Luis Márquez will present new details on Samus Aran's upcoming Nintendo 3DS adventure.
A video announcement from the Squid Research Lab detailed new free content coming to Splatoon 2 soon: Manta Maria joins the line-up of Turf War and Ranked Battle maps this Saturday, while fans can try out the Bubble Blower special weapon – available first in a set with the Forge Splattershot Pro – from Saturday 2nd September. Keen Inklings can get a closer look at these new additions – and maybe even pick up a few tips – in a livestream starting at 10:00 GMT today, while Gamescom attendees can get an early hands-on with the Manta Maria map and Bubble Blower at the gameplay stations in Nintendo's booth. On top of all this Turf War action, new Salmon Run stage Lost Outpost will be available tomorrow, and viewers can tune in to Nintendo of Europe's YouTube channel tomorrow at 12:00 midday GMT to see it in action.
Fans of Nintendo Switch fighter ARMS will soon have a new character to use as part of the next free update: street performing pugilist Lola Pop, introduced in the ARMS – Introducing Lola Pop trailer, premiering today. A well-travelled clown with a personality as colourful as her clothing, Lola Pop's key ability is inflating her body like a balloon, providing her with great defensive qualities. With three new ARMS and a new stage, players can look forward to developing new strategies whether competing locally against friends or taking on the world online. Tune in to Nintendo of Europe's YouTube channel at 10:00 GMT tomorrow for a closer look at Lola Pop, plus some helpful gameplay tips on fighting with – and against – her.
Those who haven't yet sampled the fast and fun fighting action of ARMS can do so for free this weekend with the ARMS Global Testpunch, starting on Friday 25th August at 16:00 GMT. To participate, simply download the free ARMS Global Testpunch software from Nintendo eShop on Nintendo Switch, then fire it up and jump into online multiplayer matches. The ARMS Global Testpunch runs from 16:00 GMT Friday until 21:00 GMT on Sunday 27th August.
Nintendo Switch owners who want another dose of combat should also be on the lookout for a downloadable demo of Pokkén Tournament DX, coming to Nintendo eShop this Thursday.
Fire Emblem Warriors comes to Europe on 20th October 2017 alongside the new Chrom and Tiki amiibo, and the Nintendo Switch version will also be available as a special Limited Edition, including a three-disc original soundtrack and character art cards. Gamescom also sees the first reveal of several fan-favourite playable characters, who can be seen in action in the Fire Emblem Warriors – gamescom 2017 trailer – perfect to watch before the in-depth gameplay livestream at 10:00 GMT this Friday.
Also revealed today were new features for the upcoming Nintendo Classic Mini: Super Nintendo Entertainment System, launching on 29th September. Players can use the system's Rewind feature to rewind their gameplay a little to attempt tricky sections again, pick up missed items, or simply run through a section again to see if anything was missed. The rewind time depends on the kind of game: players can go back a few minutes in role-playing games such as Super Mario RPG: Legend of the Seven Stars, while action-oriented titles such as Super Mario World offer around 40 seconds, ideal for retrying small segments of gameplay. Get a first look at the new Rewind feature, plus new, optional visual frames that can be wrapped round each game with the new Nintendo Classic Mini: Super Nintendo Entertainment System – The console of a generation! trailer, premiering today.
Continuing the Super Nintendo theme, 13th October sees the launch of the New Nintendo 3DS XL – Super Nintendo Entertainment System Edition. This retro-themed system's outer shell pays tribute to the classic design of the Super Nintendo, while inside the Nintendo 3DS buttons are coloured just like the original system's controllers. Joining this latest addition to the Nintendo 3DS family of systems on the same day are three new titles in the Nintendo Selects range: SUPER MARIO 3D LAND, Luigi's Mansion 2, and Kirby: Triple Deluxe. Each title will be available in Nintendo eShop for £15.99.
The following titles are all playable at Nintendo's booth in Hall 9.1:
Nintendo Switch
· Super Mario Odyssey
· Splatoon 2
· ARMS
· Fire Emblem Warriors
· Pokkén Tournament DX
· The Elder Scrolls V: Skyrim
· Mario + Rabbids Kingdom Battle (Ubisoft)
· EA SPORTS™ FIFA 18 (Electronic Arts)
· LEGO Worlds (Warner Bros. Interactive Entertainment)
· Sonic Mania (SEGA Europe)
· Monster Boy and the Cursed Kingdom (FDG Entertainment / Game Atelier)
· Yoku's Island Express (Team17 / Villa Gorilla)
· AWAY: Journey to the Unexpected (Playdius)
· Nine Parchments (Frozenbyte)
· SteamWorld Dig 2 (Image & Form Games)
· Flipping Death (Zoink Games)
· Unbox: Newbie's Adventure (Merge Games / Prospect Games)
· Battle Chasers Nightwar (THQ Nordic / Airship Syndicate)
Nintendo 3DS family systems
· Metroid: Samus Returns
· Mario & Luigi: Superstar Saga + Bowser's Minions
· Monster Hunter Stories
· Story of Seasons: Trio of Towns
For a complete schedule of live shows happening throughout the week, and more information about all the games playable at this year's gamescom show, head over to the Nintendo of Europe gamescom website. Keep updated with the latest from gamescom via Nintendo of Europe's Twitter page, as well as the other social media channels listed below.
For further updates:
Nintendo of Europe's Gamescom website http://www.nintendo-europe.com/gamescom
Nintendo website http://www.nintendo.co.uk
Nintendo 3DS website http://www.nintendo3ds.co.uk
Nintendo Switch website https://www.nintendo.co.uk/nintendoswitch
Nintendo Official UK Store: https://store.nintendo.co.uk
Super Mario hub http://nintendo.co.uk/mario
Metroid hub http://nintendo.co.uk/metroid
Nintendo UK on Twitter https://twitter.com/nintendouk
Super Mario on Twitter https://twitter.com/SuperMario_UK
Nintendo on Facebook: https://www.facebook.com/Nintendo
Nintendo Switch on Facebook: https://www.facebook.com/NintendoSwitch
Nintendo 3DS on Facebook: https://www.facebook.com/Nintendo3DS
Super Mario on Facebook: https://www.facebook.com/SuperMarioUK
ARMS on Facebook https://www.facebook.com/ARMSUK
Splatoon on Facebook https://www.facebook.com/SplatoonUK
Fire Emblem on Facebook https://www.facebook.com/FireEmblemUK
Nintendo UK on YouTube http://www.youtube.com/NintendoUK
Nintendo UK on Twitch http://www.twitch.tv/nintendouk
Nintendo UK on Instagram https://instagram.com/nintendouk/
Nintendo Switch on Instagram https://www.instagram.com/NintendoSwitchEurope/