Nintendo Says It Wants To Make Anime For Its Biggest Franchises
Thursday, June 29, 2017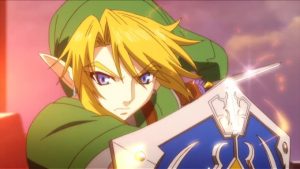 Nintendo's 77th Annual General Meeting of Shareholders took place last night and we covered a few notable things that were mentioned. Interestingly, Nintendo president Tatsumi Kimishima and Shigeru Miyamoto both said that they are looking invest into film and would like to made anime for its large franchises and distribute it freely, or integrate it into games.
• President Tatsumi Kimishima stated in a question involving Kirby anime and others: "We'll look into investing toward film" with Shigeru Miyamoto adding "We want to make anime for Pikmin, Star Fox, Yoshi, etc. and distribute it freely, or integrate into games."
• Tatsumi Kimishima also said regarding Nintendo 3DS: "3DS will pass 70 million this fiscal year and we want to continue providing software for it."
• Satoshi Yamato on Virtual Console who said they are: "Looking at ways to develop Virtual Console. Classic Mini is one form of Virtual Console. We can also sell physical. Looking to make it as big as we can."
• And finally: Genyo Takeda has now officially retired as a full-time employee of Nintendo Co., Ltd.