Prima World of Finaly Fantasy Guide
Monday, November 14, 2016
Okay, so who says you don't need a strategy guide while playing World of Final Fantasy? Well, whoever said that obviously didn't get the mist out of their game because there is so much more that you can do and bring your gaming to a whole new level. So let's get into it eh?
Prima always is hard at working with helping us taking our game further and to higher levels. Word of Final Fantasy is no different and a god send. With RPG's these days there is so much to do, collect and level up. The guide offers a complete walk through of Grimoire and all areas. When using the guide and locations, it also gives you the Mirages, locations of points of interest and of course, all Treasure chests.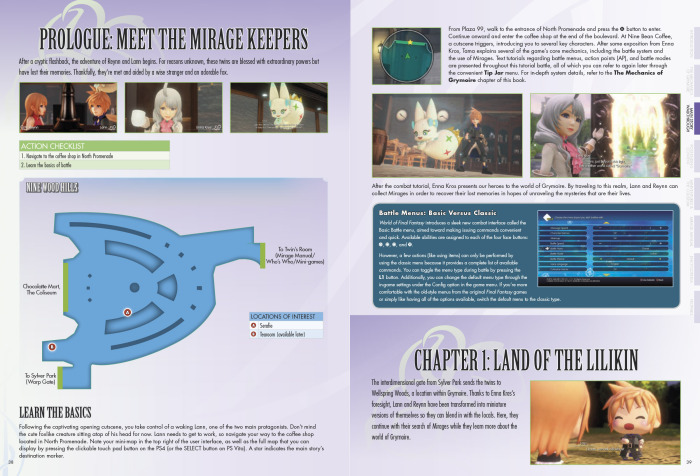 When using the walk through the Prima World of Final Fantasy will give you the breakdown of what each chest contains and if you decide its worth the stop. What we did find fun in the guide is it gives a little character bio – a Final Fantasy Origin. This gives you a little about the character, where they came from and some background knowledge.
Prima has given us the best strategy and defenses and tactics. By following these you can easily create synergies with attacks and abilities. The easy to read tabs on the book makes it effortless to find and go from Miniventures & the Coliseum to the Mirage Manuel with no problem.
Of course Prima gives you the free E-guide that is an amazing value that even has a mobile friendly guide. So you can always be ready. As a bonus you get a free exclusive Mirage poster. Don't go into this game without the guide! To purchase your copy today head over to Primagames.com