RAGE Review
Tuesday, October 4, 2011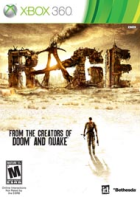 | | |
| --- | --- |
| Game Name: | Rage |
| Platforms: | Xbox 360 PlayStation 3,PC |
| Publisher(s): | Bethesda Softworks |
| Developer(s): | id Software |
| Genre(s): | Action,Driving/Racing,First-Person Shooter |
| Release Date: | Oct. 4, 2011 |
| ESRB Rating: | M |
Straight from the minds that brought you the classic games Doom and Quake. That we grew up with and changed games forever. Bethesda brings us RAGE and how many times has Bethesda failed us? None.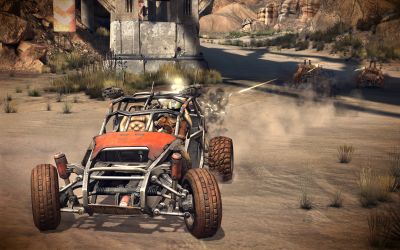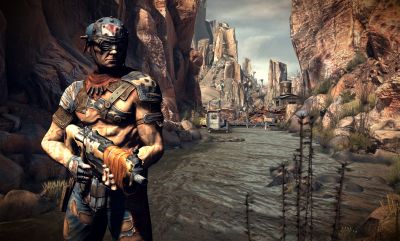 After an asteroid impacts Earth, humanity attempts to rebuild. Sheltered in cryogenic lifeboats, survivors emerge years after impact to a devastated planet where some of mankind survived in struggling settlements or murderous bandit clans, while horrific mutants roam the dead cities. And a mysterious tyrannical government is on the hunt… for you.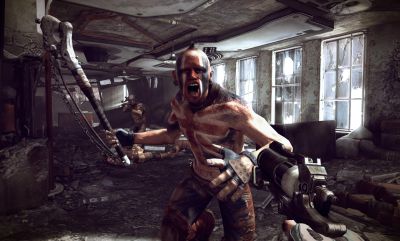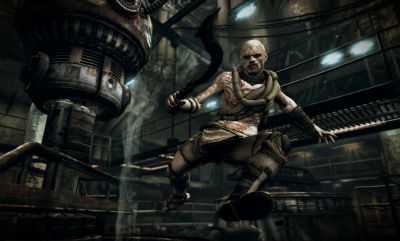 Just when you pop the game in and start it up the opening scene grabs your attention and curiosity right away and makes you want to play it right through to understand the story and learn more from it. The CGI graphics are truly amazing to watch and you can see the time and effort that ID software LLC and Bethesda has put into making RAGE.  The idea is fresh and new and makes you keep wanting to play more. Just when you say "ok, I will save and stop after this mission" and you end up playing 5 more missions. So a game that can hold your interest and attention is always a must buy.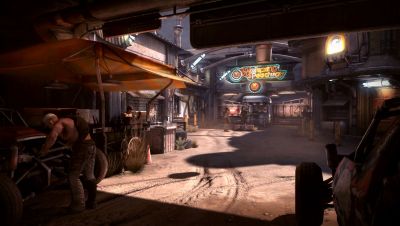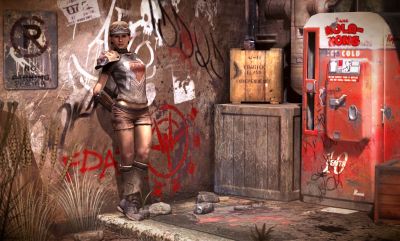 The controls are just like most FPS (first person shooters) with aiming, melee and running it's a straight forward controls and no lag with them. Loading times can be a bit excessive, that is easily fixed with installing the game to the hard drive. You also get unique features like finding the right ingredients to make your own items and tools to help you throughout the game, such as a "lock grinder" this tool basically drills through a locked door to give you access to it.  Also with 3rd person view every time you enter a vehicle, ATV or car, you can ride around the wasteland, look for spare "junk", get upgrades and add weapons to them.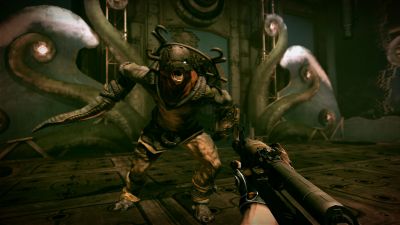 Campaign mode is a gripping story that truly draws you in and gives the player tons of options and mission to complete as well as side missions to do. RAGE does feature a 2 player co-op where you and a buddy can sit on the some console as well as online co-op and up to 4 player online multiplayer for some slaughter action. The 4 player mode is a "car combat" where you are up against 3 other players and you mostly use vehicles to destroy on and other, it is a fun new twist on multiplayer with exciting maps. The "mutants" that you fight are not what you may expect to deal with in other games, you would think they are slow and easy to kill, but these mutants are fast, jumping off walls and give you a run for your money.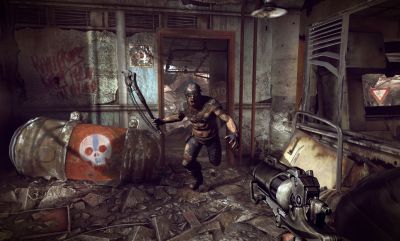 The in game graphics, details and landscapes make the game more enjoyable with some much put into it you can't help but admire the entire game as a work of art. The more you play RAGE the more you want to roam around and experience everything the game has to offer with meeting people, co-op play and multiplayer. With the different vehicles you drive around and the unique and different weapons are amazing to get to use them and learn how to use the wingsticks ( a throwing weapon that is almost like a boomerang). There are many different types of ammo that are more powerful and do more damage.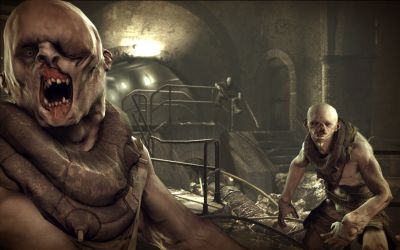 Bethesda has yet to disappoint us with a recent release. RAGE is by far a great game and shows that the company is headed in the right direction unlike some other developers out there. It has hours of gameplay and with 3 discs to show it. RAGE is definitely worth picking up this fall and can keep you busy with tons to do in the game.
Game 2 Gamer's Final Score 4 / 5
Frustration Level