Resident Evil Revelations Docks August 29 on PlayStation 4 and Xbox One, Late 2017 on Switch
Tuesday, August 1, 2017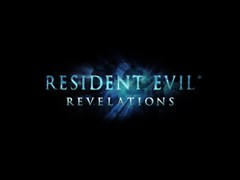 Now updated for current generation consoles, Resident Evil Revelations is the acclaimed survival horror title featuring series veterans Jill Valentine and Chris Redfield as they investigate the reportedly abandoned "Queen Zenobia" cruise ship. This new version features a smoother 1920×1080 resolution, an improved framerate, increased environmental detail and refined creature movement, defining the best-looking version of the game to date. All previously released downloadable content is also included in the game as unlockable rewards.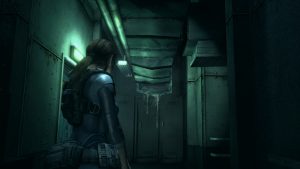 Take on hordes of enemies with a friend online in the returning Raid Mode, which includes "The Ghost Ship: Chaos," a fresh take on the popular stage with more powerful weapons and ways for players to upgrade their arsenal, and remixed enemy placements for an added challenge. Additionally, four controller schemes based on control types from across the entire series are available in this version of the game for a more flexible experience to accommodate different playstyles.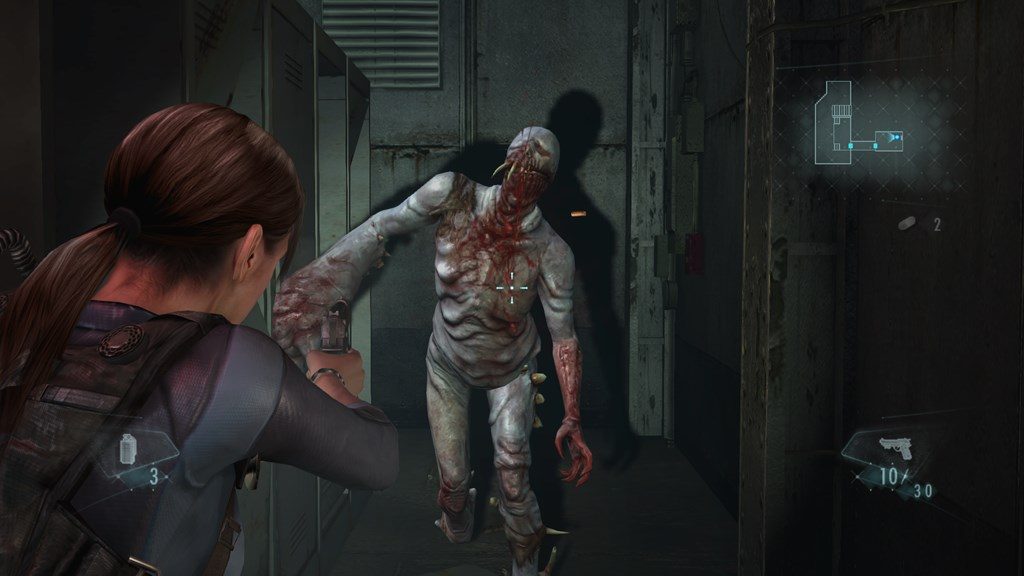 Resident Evil Revelations launches in North America at retail and digitally on PlayStation 4 and Xbox One August 29 for $19.99. A Nintendo Switch release of both Resident Evil Revelations and its follow up Resident Evil Revelations 2, which features series favorites like Claire Redfield and Barry Burton as they face untold horror, will also be available in Late 2017.
Here's an overview of the game, via its official website:
? The truth behind the horror, reborn.

Acting as the link between two major Resident Evil titles, Resident Evil Revelations comes to PlayStation 4 and Xbox One with high resolution 1080p visuals and all available DLC included in one affordable package.

? About the Game

Campaign Mode lets you experience an intense tale of isolation and survival that takes place between the events of Resident Evil 4 and Resident Evil 5, while Raid Mode offers you the thrills of action-packed, run-and-gun gameplay, and is packed with content to enjoy long after the campaign is over.

? Story

Chris Redfield goes missing in action during a mission, forcing the BSAA to dispatch Jill Valentine on a search-and-rescue operation. She arrives at her target location to find an extravagant cruise liner floating in the middle of the ocean. Jill makes her way through winding corridors filled with perilous traps and horrifying creatures, and soon finds that she has only just scratched the surface of a horrifying conspiracy.

Characters

Chris Redfield – A counter-bioterror specialist.
Jill Valentine – A survivor of the Raccoon City Incident.
Parker Luciani – Jill's new partner.
Clive R. O'Brian – The director of the Bioterrorism Security Assessment Alliance (BSAA).
Jessica Sherawat – A beautiful BSAA member who works alongside Chris.

? Current-Gen Improvements

Higher Resolution

The power of the PlayStation 4 and Xbox One allow for crisp 1080p resolution. Increased environmental detail and refined creature movements add a whole new dimension to the terror.

All DLC Included

This new version includes all downloadable content costumes and weapons that were sold separately for Raid Mode.

The following downloadable content is included with the game:

Weapon Pack Resistance Set*

G18 "Speed Load" Handgun
P-90 "Sonic Assist" Machine Gun
Windham "Steady Hand" Shotgun
Python "Short Range+" Magnum
High Roller "Speed Load" Machine Gun
PSG1 "Long Range+" Sniper Rifle

Weapon Pack Enhancement Set*

PC356 "Speed Shot" Handgun
MP5 "Speed Shot" Machine Gun
Hydra "Sonic Assist" Shotgun
L. Hawk "Speed Load" Magnum
High Roller "Sonic Assist+" Machine Gun
M40A1 "Sonic Assist+" Sniper Rifle

Raid Mode costume: Rachael Ooze
Raid Mode costume: Lady Hunk

*All weapons are Level 1, but they have a higher rarity than usual and feature an additional slot. In addition, all parts can be removed and attached to other weapons you have collected.