Soul Calibur V Review
Tuesday, January 31, 2012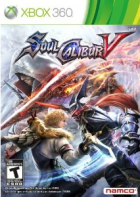 | | |
| --- | --- |
| Game Name: | Soul Calibur 5 |
| Platforms: | Xbox 360, Playstation 3 |
| Publisher(s): | Namco Bandai |
| Developer(s): | Project Soul |
| Genre(s): | Fighting |
| Release Date: | Jan, 31 2012 |
| ESRB Rating: | T |
Seventeen years has passed since Siegfried defeated Nightmare, but the malfested still roam the land. Those who had taken part in the previous battles may have passed their story onto the next generation; perhaps, they wished to prepare for the inevitable return of the legendary blades, Soul Edge and Soul Calibur.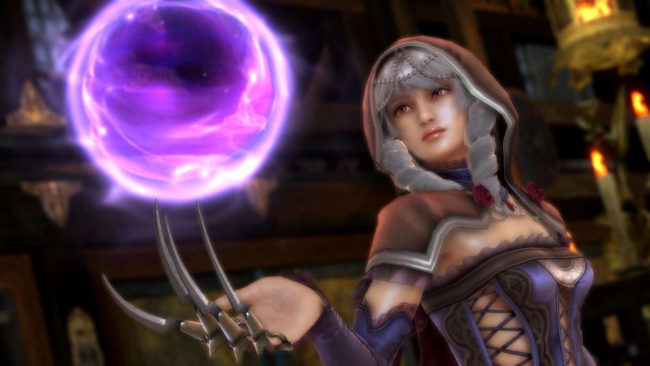 Namco Bandai's latest Soul Calibur has just dropped and has a new story, new characters and more customization than ever before. This game picks up 17 years after part 4. The new fighting style seems a bit more easily to do combos and advance attacks. With the bonus character added to both the PS3 version and Xbox 360 no one gets left behind. Assassin's Creed, Ezio Auditore joins the ranks in the already nice list of fighters to choice from, and he does not disappoint. Just wish they could have left in Spawn, Link and the Star Wars characters.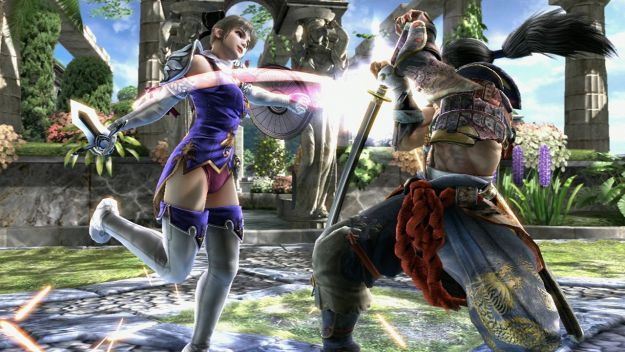 The story mode follows 2 of the new characters, Patroklos and Pyrrha. You start of as Patroklos fighting his way through the malfested to find his long lost sister (Pyrrha) that malfested attacked his family and separated them long ago. The story switches back and forth between CGI scenes and art stills. It is a captivating story and you get to see different sides of it and through other characters eyes. You also get some very nice plot twist to throw you for a loop.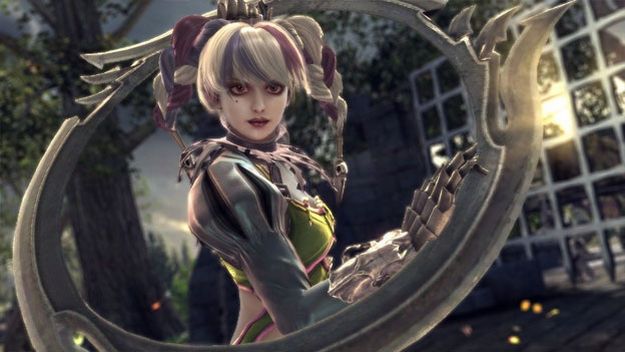 The online mode is great as before, you can choose what skill level to play and rank up with player points as well. You can take an original character online, or you can go all out and completely make your own character and take on fighters. You can when titles and more by winning against other online players. You can also text other players during a match, chat and watch others compete. Some very cool features that keep the game entertaining and fun for the player.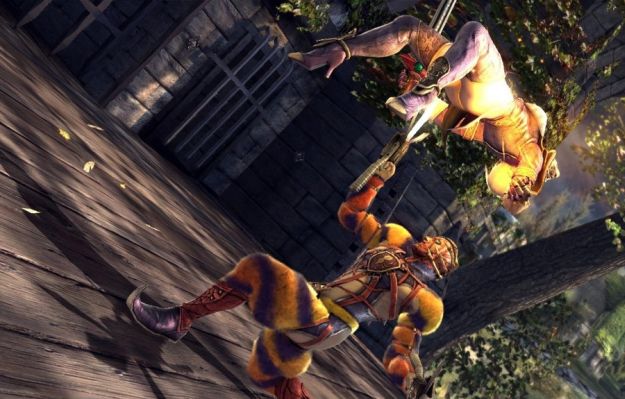 On to customization, what can you do or make? Just about anything. I wouldn't be surprised to see some players customize characters to look like Batman or Deadpool. Project Soul left just about nothing out when letting players create their own fighter. You can choose a fighting style from the characters in the game and give your own unique look to them as well. This has got to be one of the best fighting games of 2012!
The stages has amazing detail and a wide array of different locations to switch up the look and feel of the game. Besides the insanely fluent movement of each character and incredible detail the CGI scenes are just eye candy for anyone to look at. We just wish that there were more in the game to look at and watch. Namco Bandai and Project Soul has released a winner in a series that has a long time followers and now it has a chance to bring in new fans that may want to see what they are missing.
Game 2 Gamer's Final Score 4 / 5
Frustration Level