Stacking Review
Sunday, July 24, 2011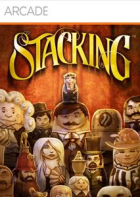 | | |
| --- | --- |
| Game Name: | Stacking |
| Platforms: | Xbox Live Marketplace, Playstion Network |
| Publisher(s): | THQ |
| Developer(s): | Double Fine Productions, Inc. |
| Genre(s): | Puzzle |
| Release Date: | Feb. 8, 2011 |
| ESRB Rating: | E 10+ |
Stacking is an adventure, puzzle game developed by the very talented team at Double Fine Productions and is available on the XBLA Marketplace for 1200 MS points. The game is based on the concept of Russian Matroyshka stacking dolls. You play as Charlie Blackmore, the smallest doll in the world, and your father has set out to find work. With him gone for a while, your family has sunk into debt and is abducted by Baron to be used for child labor and pay the family debt off. You are left behind and must set out on a journey through the unknown to free them from slavery.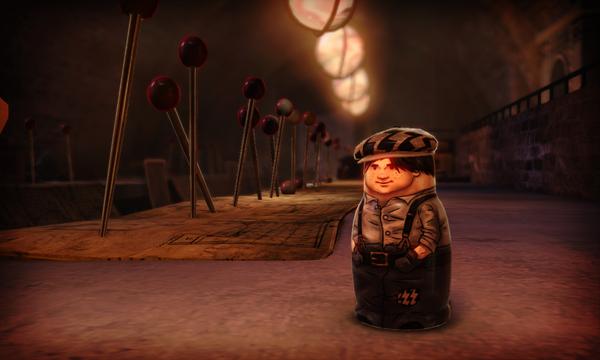 The game's mechanics work just like those of the toy stacking dolls, you must stack into dolls bigger that allow you to solve puzzles around the world in order to get one step closer to finding your siblings. Every doll that you find in the game has its own unique ability that can be used to find multiple solutions to every puzzle and finding each and every solution is very fun and interesting. You simply sneak up behind a doll one size bigger than you and by pressing 'Y', you acquire it and can now control it and you can use it in combination with other dolls to solve your puzzles.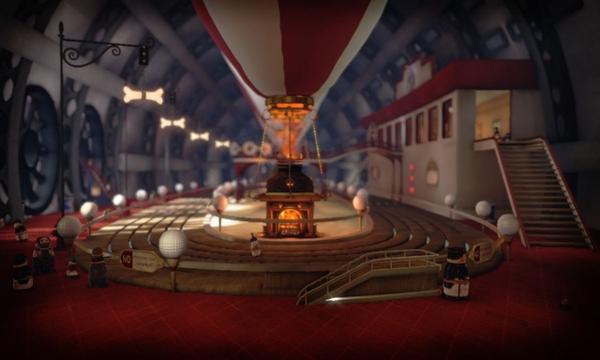 The game's puzzles aren't all too challenging. There are multiple solutions to every puzzle which add to the depth of the game as you seem compelled every time to figure out each and every way possible to beat a challenge. If you manage to get stuck, the game has a 3 tier hint system where once you choose to look at the first one, there is a timer after which you can choose to look at the second one and so on. This is a great help if you don't know what doll to use or what to find, etc. Also included in the game is a route marker. If you ever find yourself lost, you can tab on the RB and it will highlight a blue glimmer trail to your destination.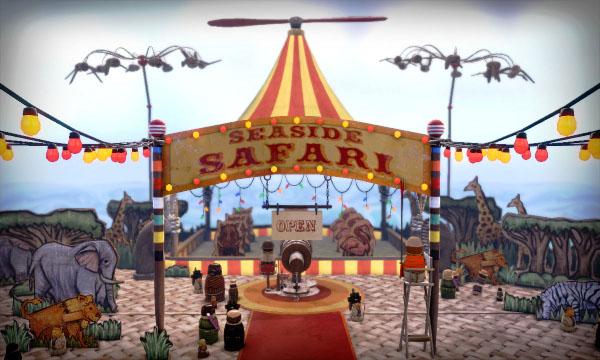 The game's details and artwork make you feel just like a miniature doll. The intricate details and doll animations add the level of finesse to this game that is very unique and it makes the game that much more of a gem on the XBLA marketplace. The soundtrack melds well with the game too adding to the experience.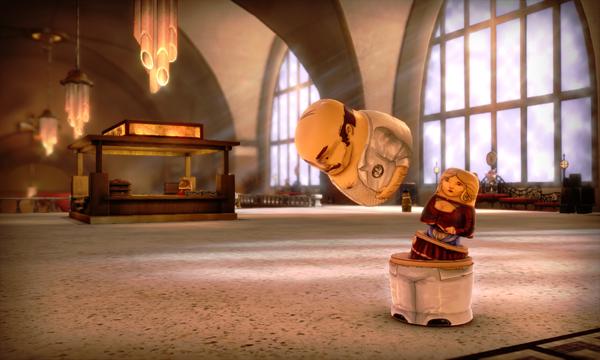 Overall, the game has a pretty good level of replay value if you are a completionist and it took us ~10 hours to go through the story with all the solutions to the puzzles but may take a few more to figure out all the hi-jinks and stack into those unique dolls. Stacking might be a bit pricy for 1200 on the XBLA Marketplace but for a gem so fine and unique like this, it is well worth it. Go check it out now!!
Game 2 Gamer's Final Score 4 / 5
Frustration Level