Super Meat Boy Review / Interview
Tuesday, July 12, 2011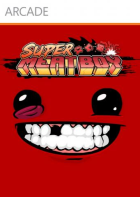 | | |
| --- | --- |
| Game Name: | Super Meat Boy |
| Platforms: | Xbox Live Marketplace, PC, Mac, Wii Ware |
| Publisher(s): | Headup Games, Team Meat |
| Developer(s): | Team Meat |
| Genre(s): | Action, Puzzle |
| Release Date: | Octber 20, 2010 |
| ESRB Rating: | T |
We got out hands on a copy of Super Meat Boy from the Duo over at Team Meat and because we got forced to put the game down we finally got a chance to write the review for it.
We also sat down with Team Meat for a Q&A with them and you can listen to what they have to say!
Part 2
And now on with the review!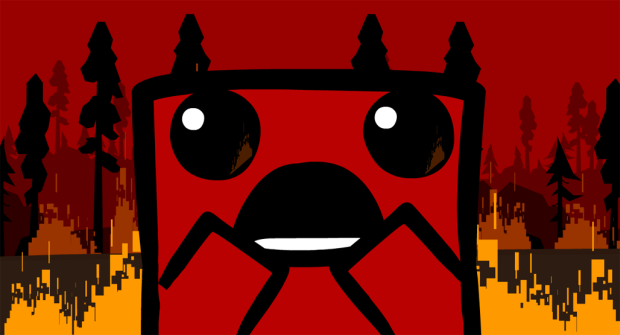 Let's take away everything about the game, the free content coming out,  the many many levels of the game, take everything away, and its almost like an addiction. I have never been addicted to a drug or anything but if I was, this would be my drug. As soon as you start that first level seeing, "oh, wow! I can slide on a wall and jump off of it like a ninja!" then as soon as you are playing around with that comes the sprint and the long jump.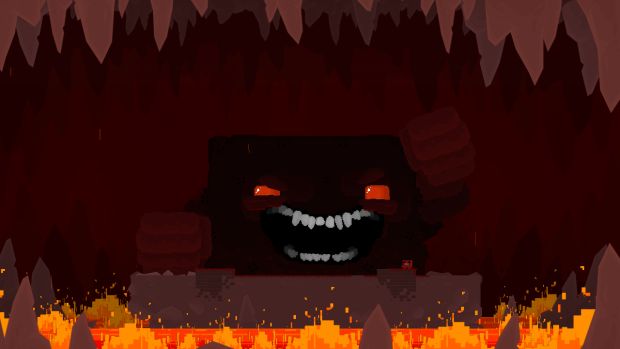 The game has the perfect amount of frustration, so when you die, and die you will, cannot put the controller down because you're so addicted to it and you think to yourself, "I'll get it this time!" and you find yourself going through another 10-15 levels just because its so fun to see at the end of every level you beat it shows all your tries, so all the Super Meat Boys that didn't make it throughout that level you she them, very fun  to watch and interesting!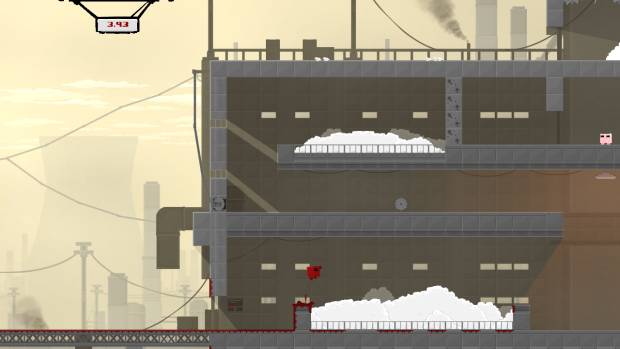 The controls of the game are spot on. I have yet to have a death due to controls. There is no lag in them, when I want to jump on a very small platform i can with precise controls. I have got to say this is a game that in a long time I feel like I had complete control of the character with no un-wanted moves.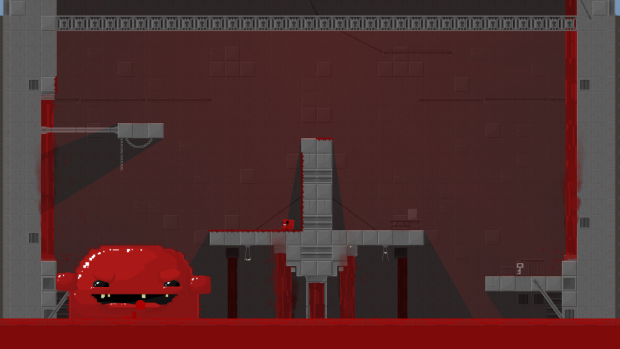 I also feel as if I got 2 games in 1 because you get to play the main game, then it has "dark world" levels and that adds so much more to the game, as well as the warp zone levels. These warp zone levels are a completely different game. Some are the good ol' SNES style game and then another completely different game like one of my favorites the commander.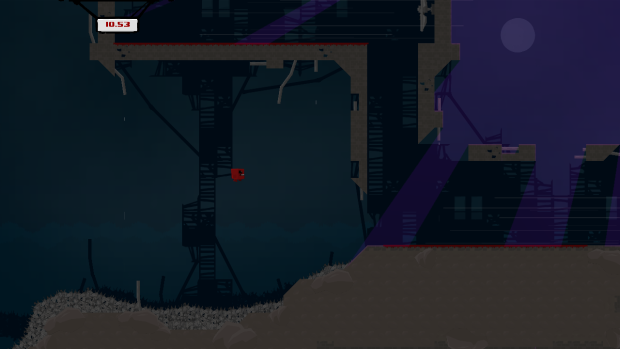 The break down – if you are on a budget or if you're just going to pick up one game from Xbox Live Arcade this would be it. With everything you get, LOTS of replay, more levels and content to be added and free! This is on Game 2 Gamer's top games of the year.
Game 2 Gamer's final score  4 / 5
Frustration Level