Sword Art Online: Integral Factor announced for smartphones
Saturday, September 23, 2017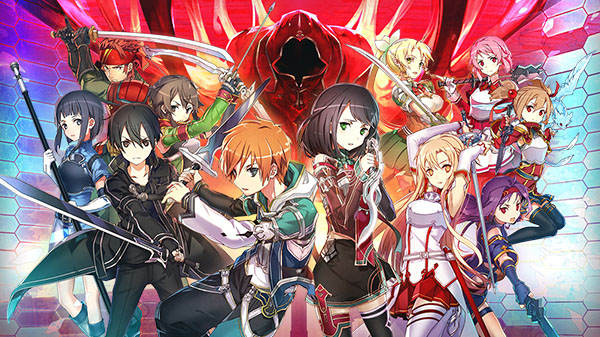 ---
Bandai Namco announced Sword Art Online: Integral Factor, a new "online RPG" for iOS and Android, at Tokyo Game Show 2017. It will be released as a free-to-play title with item-based micro-transactions.
---
---
Here's an overview of the game's story and characters:
Story
The year 2022. The first full dive-style virtual reality MMORPG, "Sword Art Online," was developed by the genius scientist Kayaba Akihiko.
However, it is really a horrifying death game in which you cannot logout until you clear it, and game over means death in real life.
As one of the players imprisoned in this death game, form your own strategy and aim to clear the game.
Characters
Protagonist – The protagonist of this story. Previously a "Sword Art Online" beta tester. After it starts official service, he becomes one of the people who gets imprisoned in "Sword Art Online" when it becomes adeath game.
Heroine (Koharu) (voiced by Ari Ozawa) – She was previously a "Sword Art Online" beta tester, but "Sword Art Online" is her first genuine virtual reality game. She met the protagonist during the beta test, and befriends him when he introduces her to the basics of battle. They promised to meet again when official service began.
---
Pre-registration is available now at the game's official website. Users will be rewarded various bonuses in the game depending on the amount of people that pre-register:
50,000 pre-registrations – 250 Arcana Gems
100,000 pre-registrations – 500 Arcana Gems (for a total of 750)
150,000 pre-registrations – 750 Arcana Gems (for a total of 1,500) + two stamps to use for communication in the game
200,000 pre-registrations – 1,000 Arcana Gems (for a total of 2,500) + Skill Record 4-Star Asuna