The Idolmaster: Stella Stage reveals 961 Production idol Shiika
Saturday, September 23, 2017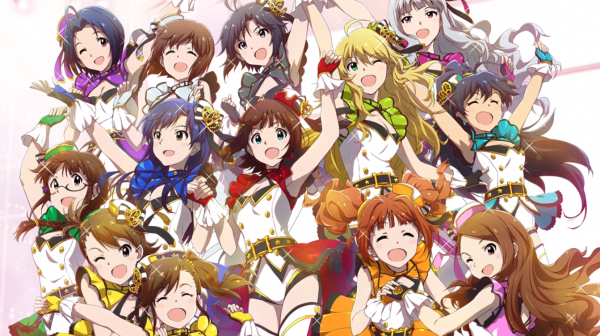 ---
Bandai Namco revealed Shiika, a new idol with 961 Production set to appear in The Idolmaster: Stella Stage, during its IM@S Game Show 2017 event at Tokyo Game Show 2017.
---
---
Get the details below.
Shiika (voiced by ???)
"Making people happy is what being an idol is all about."
Age: 17
Birthday: September 16
Height: 158cm
Weight: 43kg
Three-Sizes: 82-53-80
Blood Type: A
Hobbies: Collecting music boxes, robot toys
---
961 Production's new supernova has descended! A pure girl who loves the world, and is loved by the world, more than anyone.
Japanese idols are wonderful and make everyone excited. I'm going to study a lot to become an ideal idol!
—A scene where Shiika meets with the producer of 765 Production. Judging by the small bird that dropped in without caution, she is no ordinary person.
---
---
Shiika is a girl who was raised in Austria and has returned to Japan. She has a foundation in music since she grew up experiencing a broad range of music in Vienna, the music capital, and has gained extensive experience in ballet, fashion modeling, and other fields. There seems to be no doubt that she will show off her true strength in front of 765 Production.
She came to the idol country that is Japan in order to learn about idols, set her sights on becoming one, and aim for the top.
---
The Idolmaster: Stella Stage is due out for PlayStation 4 in Japan on December 21.