The Tomorrow Children to end service in Japan on November 1
Thursday, July 6, 2017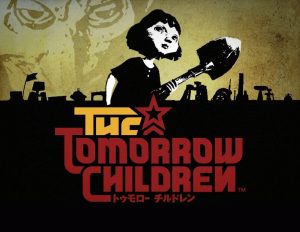 The Tomorrow Children will end service in Japan on November 1 at 17:00 JST, Sony Interactive Entertainment Japan Asia announced.
On September 28, sales of the "Frontier Pack" and "Freeman Dollars" will end, as will new downloads od the base game and bonus items. After service ends, unused Freeman Dollars can no longer be used.
Sony has also cut the prices of the Frontier Pack and all of the Freeman Dollars packs by 40 percent until September 28, or by 50 percent if you're a PlayStation Plus member.
Additionally, from July 13 to November 1, the prices of in-game items including costumes, gestures, bags, and more will be cut by 40 percent.
The Tomorrow Children launched for PlayStation 4 in Japan on September 7, 2016.