Trials Evolution Review
Tuesday, May 1, 2012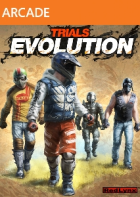 | | |
| --- | --- |
| Game Name: | Trials Evolution |
| Platforms: | Xbox 360 Market Place |
| Publisher(s): | Microsoft Studios |
| Developer(s): | RedLynx Ltd |
| Genre(s): | Platformer, Driving/Racing |
| Release Date: | April 18th, 2012 |
| ESRB Rating: | T |
Trials Evolution is on every front the next dimension of the smash-hit, award-winning Trials HD. Bust out of the warehouse into an outdoor world of night and day, curving drive lines, and spectacular scenery. Multiplayer comes alive, in your living room or on Xbox LIVE. Build your own tracks with the included editor or download those of any other player from the new Track Central.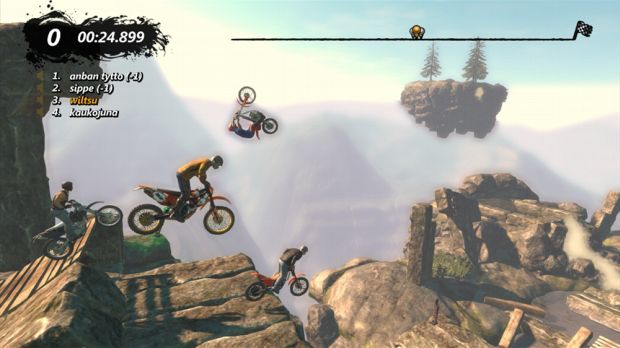 Key features of Trials Evolution
Multiplayer – both local and online
Challenging but balanced single player game
Outdoor environments and curved driving line
Full-featured track editor
Global track sharing
Bike and rider customizations
Trials Evolution has amazing graphics and visuals with the outdoor settings. And with some of the explosions that go off and the style of the tracks it's like something out of a world war II movie. The whole new setting of the game give's it a new unique spin and the Trials Motorbike world. With new tricks and added multiplayer makes the replay value sky rocket. Also with the track editor and creating your own levels and tracks you will never get bored with Trials Evolution!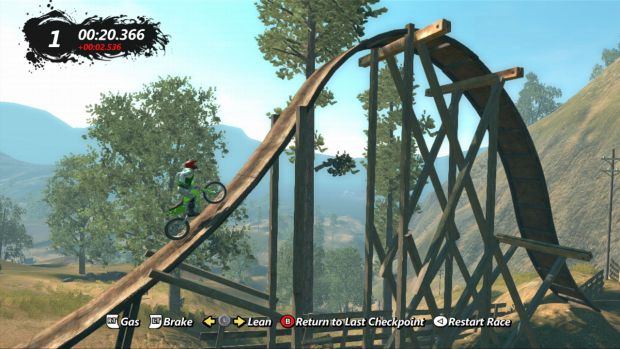 The controls feel as if they have been tweaked and fine tuned to give you that edge of perfect angles you need to get the best landing and getting the best time. Getting all gold medals on the levels is always a goal and by unlocking new bikes and going back to the gold medals you missed is the best way instead of trying over and over with a bike that just can't get the job done. So if you can't get the score you want on a certain track, don't be afraid to take what you got the first run through and come back when you skill is a bit better and you have a awesome bike.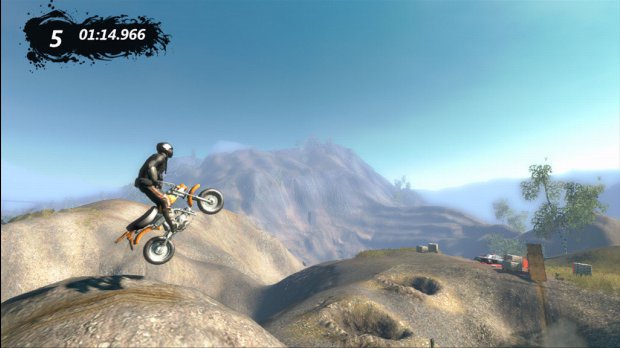 Trials Evolution is a masterpiece of what was great is now amazing. With the new features added, track sharing, multiplayer, local multiplayer and the full-featured track editor you have a spectacular game the is more than you would think. It feels as Excite Bike grew up and gave us what we wanted! For gamers that have never tried or like Motorbike game types, we suggest you try this because we bet you will enjoy this game!
Game 2 Gamer's Final Score   4.5 / 5
Frustration Level