Two Worlds II Review
Sunday, August 21, 2011

| | |
| --- | --- |
| Game Name: | Two Worlds II |
| Platforms: | Xbox 360, PS3, PC |
| Publisher(s): | SouthPeak Interactive, LLC, ZUXXEZ Entertainment AG |
| Developer(s): | REALITY PUMP Sp. z o.o. TopWare Interactive |
| Genre(s): | RPG, Action, Dungeon Crawl |
| Release Date: | Jan 25,2011 |
| ESRB Rating: | M |
Two Worlds II is the critically-acclaimed fantasy role-playing game for Xbox 360, PlayStation 3 and PC set in the vast world of Antaloor. You are the hero in a world of adventure and magic where your every action has consequences – from the way people respond to your presence through to massive, world-changing repercussions.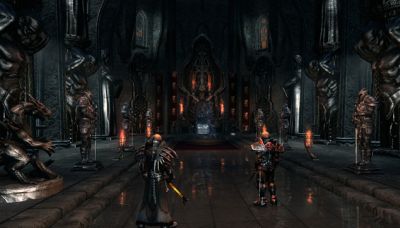 Although Two Worlds II continues the story begun in 2007's hit Two Worlds, it is not necessary to have played the original game to enjoy this epic adventure. And by not playing the first you can easily follow the story and complete the game without feeling as if you missed something along the way.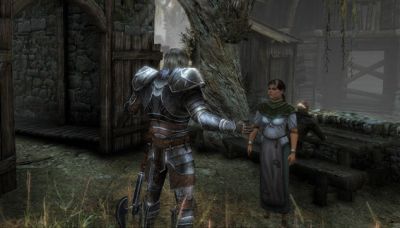 Two Worlds II is a huge step in a great direction for South Peak Games, although its predecessor fell short of what we hoped for, South Peak learned from it and took a good game and a great idea and made it 12 times better.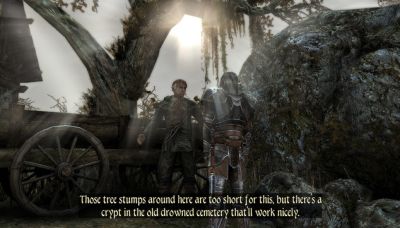 Starting in the dark dungeons of the emperor-sorcerer Gandohar, you will escape into a world of perilous intrigue and spectacular danger. Your enemies will be many and varied and range over vast lands. From shifting desert sands to underground catacombs corrupted by evil, you will travel on foot, on horse-back or even at the helm of an ocean-going sail boat.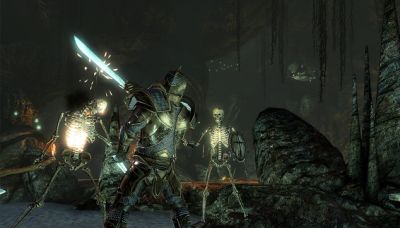 The controls are responsive and easily learned to cast spells, set quick items and attack. The graphics are eye pleasing and beautiful sceneries in the game make for an enjoyable play through. Since you can build what strengths, talents and abilities you want your character to have this creates a replay ability in the game and you can go through it more than one time and the gameplay will change.
The customization when you first start and create a character is fully detailed and you can make what you want your character to look like from yourself to Elvis. With hundreds of different missions, side quests and things to do in Two Worlds II makes the game endless with hours upon hours of enjoyment.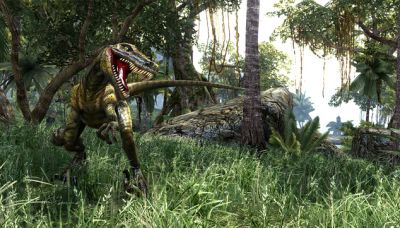 You will learn new skills and will create your own powerful weapons, armor, magic spells and potions. Adventure alone or with others and even build and defend your own village, with its own economy and unique trade goods. Finally, you will face the source of all the world's ills in your attempt to rescue your stolen sister and set the world to rights.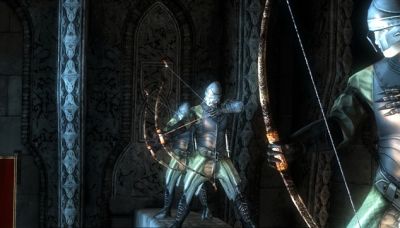 All in all the overall mechanics of the game is great, little to no glitches were found, the story draws you in and gets you hook right away. The graphics are more than just eye pleasing, they're amazing. The time that can be put into the game is well worth the low price tag it's at right now. South Peak Games has stepped it up and we are looking forward to what comes from them next!
Game 2 Gamer's Final Score 3 / 5
Frustration Level