Virtua Tennis 4 Review
Tuesday, September 20, 2011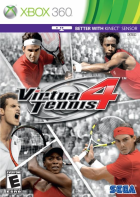 | | |
| --- | --- |
| Game Name: | Virtua Tennis 4 |
| Platforms: | PC, PlayStation 3, Wii, Xbox 360 |
| Publisher(s): | SEGA |
| Developer(s): | Sega AM3 R&D Division |
| Genre(s): | Sports, Tennis |
| Release Date: | May 10, 2011 |
| ESRB Rating: | E |
Tennis is back and SEGA held nothing back. The most famous players are here, Serena Williams, Rodger Federer and more are back and with the amazing graphics they never looked better!
The graphics are far more than we thought would come from a tennis video game, the sweat on the players looks like you're watching a live match on TV. The hair and body motion of each player makes it very hard to believe that it's just a game!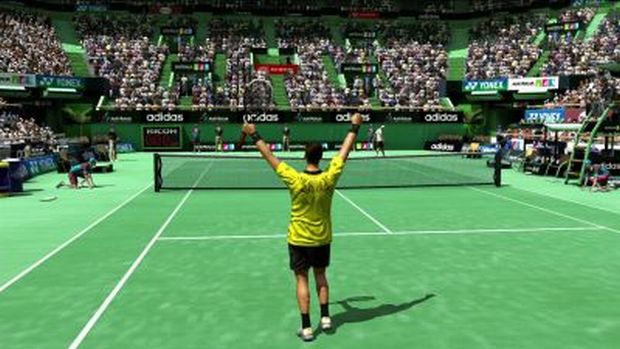 Be warned, playing this game is very addictive. Here at the office we have already logged 20+ hours and still have the urge to play this game, we also completed the new "World Tour" mode 4 times. The new World Tour is a HUGE step up from the past. You get to train your character and rise to fame. You get to customize your created character, (did we mention the customization is AMAZING?) everything from clothes to goofy looking outfits.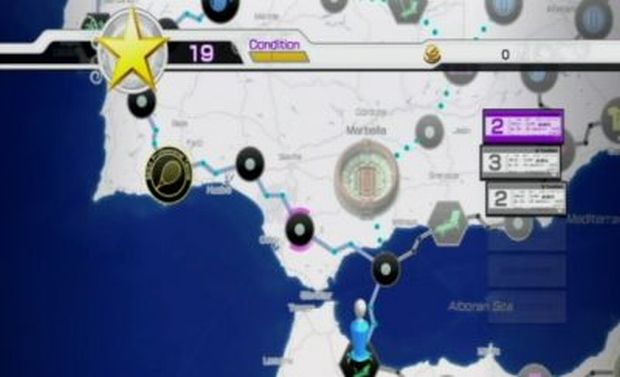 A feature that we very much enjoyed is the min-games. With using a bomb as a tennis ball, or returning baby chicks to the mother hen. With doing these mini-games inside of the World Tour mode you can in do these mini-games to improve you character and increase the level of them. By doing so it also increases your stamina (condition), if you do not have stamina your player will not play their best and will be slow and injured and will not perform well. The mini-game we found to make it best to increase your player is ether the bomb as a tennis ball, where the ball has a timer and you hit it back and forth until it explodes or clay shooting, this is where you break clay plates with your aiming and timing.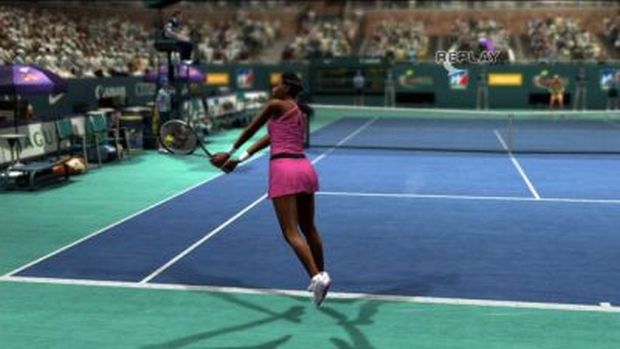 The response timing of the characters is impressive but also frustrating at times. As example, in a match you need to score 4 times to get a match point (for those who do not play tennis) and at times when the other player hits the ball your way and you press to swing your player will just stand there. This happens about once out of 10 matches. So not often and it doesn't really effect your game (unless it's a close game).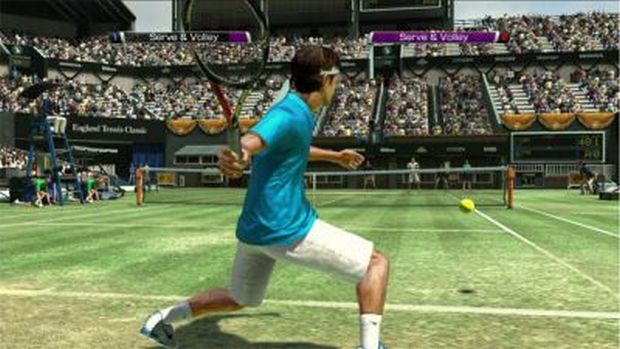 The world's top stars return – The top players in the world return, joined by some of the most exciting up-and-coming contenders. An all-star line-up of 19 players includes Nadal, Federer, Murray, Sharapova, Wozniacki and Williams.

Headbands at the ready – Players will be able to get even closer to the real thing with new motion control functionality on Move, Kinect and Wii Motion+

Tennis stardom awaits – A totally new World Tour sees the VT career mode go 'RPG'. Designed to encourage replay value and with an element of off-court fame, each decision affects a player's career path meaning no two careers will ever be the same.

A true online hub for our community – The new online centre will offer the world's first engaging online tennis experience. Designed using the popular Virtua Fighter 5 technology, the matchmaking system promises more competitive games, and online tournaments will seek to find the ultimate Virtua Tennis champion.
Experience the drama – A brand new on-court feature making for more dramatic matches. Build up your Match Momentum gauge over the course of a match and revel in your form as your player grows in confidence, allowing them to play shots mere mortals can only dream about.
Putting the fun back into mini-games – Breaking the mini-game mould to include new weather conditions and put a real focus on multiplayer action, the VT mini-games will give players a real alternative mode to compete in both multiplayer and online.
Overall the game is much better than we thought it would be, the gameplay and graphics are more pleasing than past releases. The new features and modes is definitely worth the price. The replay ability with Virtua Tennis 4 is very high, as stated we logged over 20 hours and completed World Tour mode 4 times and still love to play it. The online is also a great plus and it is easy to find a match or create your own room for others to join. There are tons of players online so finding a match is no problem!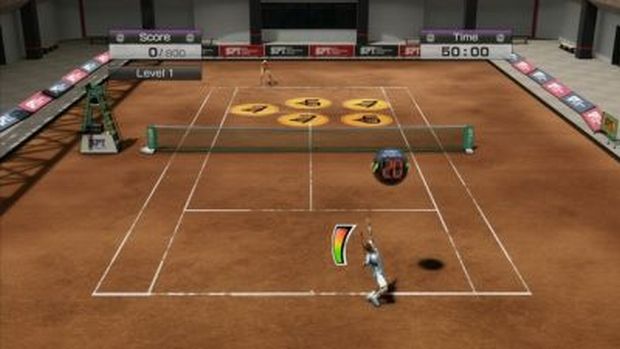 Coming from someone that was never a fan of Tennis, but very much enjoys Virtua Tennis 4 is a pretty good reason to give the game a try! Virtua Tennis 4 is out now for Wii, Xbox 360 & Playstation 3
Game 2 Gamer's Final Score 4   / 5
Frustration Level