Capcom is working on an unannounced Resident Evil title IT'S CAPCOM. SO, YEAH.
Friday, June 16, 2017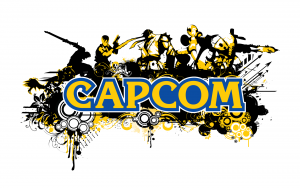 A translated interview on Capcom's website suggests the publisher is hard at work on an unannounced Resident Evil title.
Resident Evil expert Alex 'cvxfreak' Aniel has translated a Japanese interviewwith Resident Evil 7 Director K?shi Nakanishi and Resident Evil: Revelations 2Director Yasuhiro Anpo for Stevivor. The interview specifically references the unannounced title.
"This time, I focused on making a game about fear, but one must not forget about the existing characters and stories," Nakanishi said of Resident Evil 7, as translated by Aniel. "By creating a pillar that says 'Resident Evil is a scary game,' we've also managed to make it easier to develop/iterate on other elements of Resident Evil as well.
"Also, there are many creators at Capcom, including myself, who love Resident Evil, and Anpo-san has something worthy praise that's in development as well," Nakanishi added, laughing.
"I can't announce anything yet, but as of now, I've been developing a certain product," Anpo responded. "Please look forward to it."
The interview was originally published on 23 March 2017, more than a week after Capcom's confirmation that the original Resident Evil: Revelations is being ported to Xbox One and PS4. It's unlikely Anpo and Nakanishi are referring to that title. That said, it is possible Anpo and Nakanishi are working together on a piece of unannounced Resident Evil 7 DLC.
In addition to Resident Evil: Revelations, Capcom has also confirmed it's hard at work on a Resident Evil 2remake. Resident Evil 7?s "Not a Hero" DLCis also up for release on Windows PC, Xbox One and PS4 at an unspecified date.
– The title they're referring to is NOT REmake2 (could be RE8, Revelations 3 or something else).
– Yasuhiro Anpo (director of RE5 and Revelations 2, lead programmer of RE1 and 2) will be directing it.
– Focus on well-known characters.
– Apparently they also want to keep the old-school survival horror atmosphere.
We've gone to Capcom for comment on this unannounced title.