Deadliest Warrior: Ancient Combat
Monday, April 23, 2012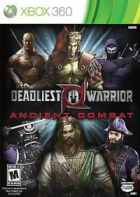 | | |
| --- | --- |
| Game Name: | Deadliest Warrior: Ancient Combat |
| Platforms: | Xbox 360, Playstation 3 |
| Publisher(s): | 345 Games |
| Developer(s): | Pipeworks Software, Inc. |
| Genre(s): | Fighting |
| Release Date: | April 17th, 2012 |
| ESRB Rating: | M |
Deadliest Warrior: Ancient Combat is the coming together of the two highly successful digital titles Deadliest Warrior: The Game and Deadliest Warrior: Legends together on one disc with a ton of exclusive content. Based on the Deadliest Warrior T.V. show on Spike that pits the deadliest of warriors against each other in a battle royal, this latest release introduces 30 new weapons, a new Graveyard location, all DLC and the inclusion of never-before-released TV episodes of the series.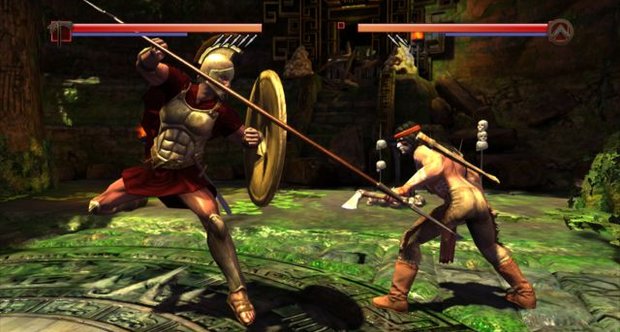 For fans of the series this game is a must have, with most of the very famous and most popular warriors from history ranging from William Wallace, A Spartan to a Ninja. Each warrior features their own fighting style and unique weapons that you have seen from the show. Every warrior has a close range, long range and mid-range weapon, using these and mastering them makes you have the edge no matter which warrior you use.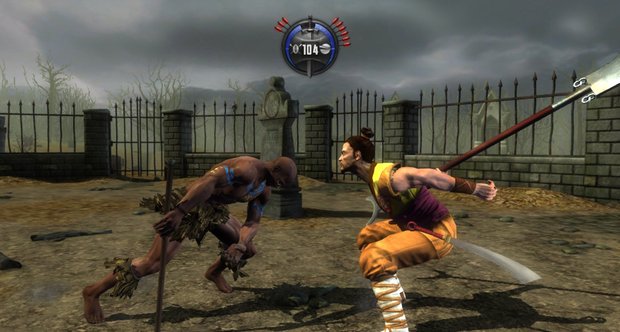 The game style is the classic player vs. player fighting. You can chop and sever limbs from your opponent or you can grapple and break arms and legs. Doing so is a simple task. You grapple your enemy and you can pick one of three buttons, each button corresponds to a body part, if you and your opponent both push the same button then they enemy gets away, but if by pushing opposite buttons then you break the body part you chose. This is very effective because by doing so you limit the moves your enemy can do and their mobility.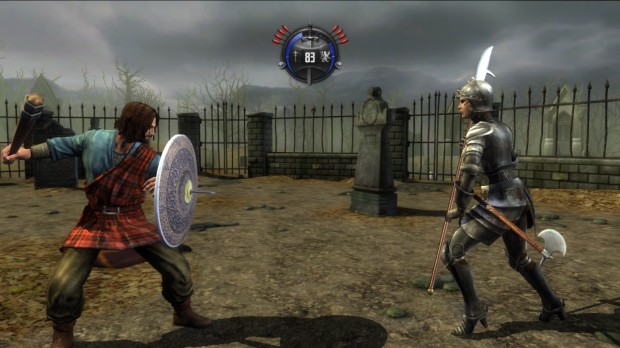 The graphics are pleasing for a digital download game and the amount of content that comes with the disc version is very well worth it. The new location is "The Graveyard" and is a whole new take to the Deadliest Warrior game. And of course you get all the DLC content for both games. And for all of those that are loyal fans of the show the game also comes with a DVD of 6 episodes of the show with never before released on TV episodes!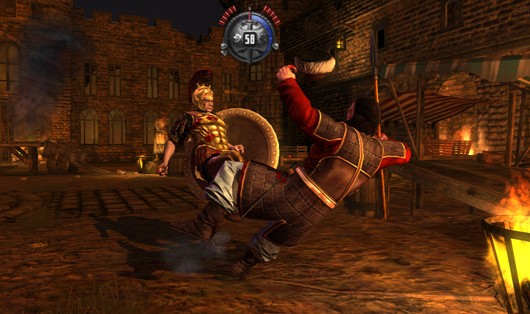 With different game mode like Generals (think of the board game RISK) and online battles against other players you have tons of replay value and new ways to play. And by playing the arcade mode you unlock new weapons and new costumes that give the warriors different attributes. All in all this game is a steal for only $30 bucks you get both games, the DLC content and 6 episodes of the show it's a question of why you haven't tried this yet!
Game 2 Gamer's Final Score  3.5 / 5
Frustration Level  Varies on gamer level