First look at Compile Heart Death end re;Quest for PS4
Wednesday, June 28, 2017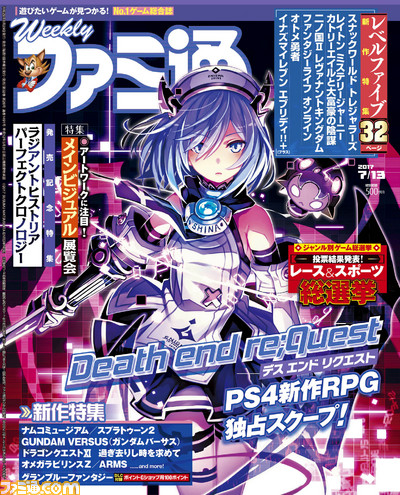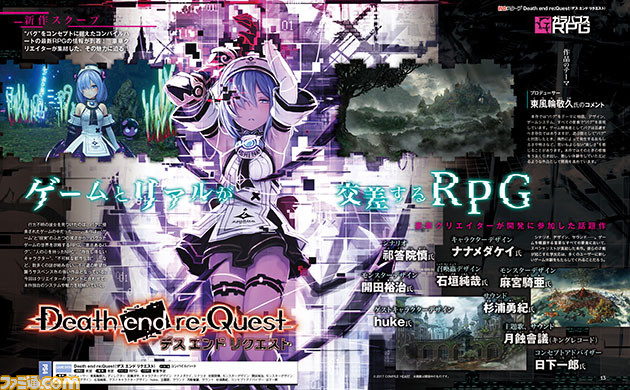 The game tasks players with clearing a bugged game world from the perspectives of both game and reality. Many mysteries will intertwine, including bugs with will, NPCs with human hearts, and characters who cannot exist.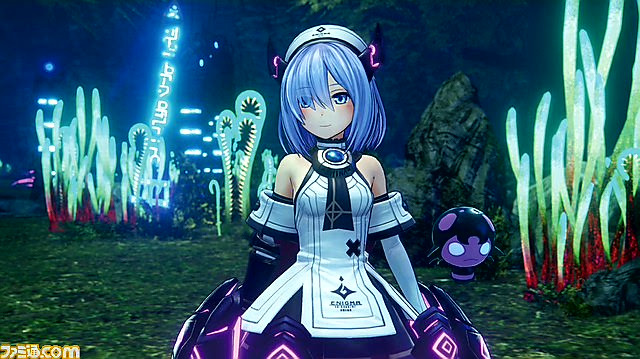 The protagonist, a programmer named Shin Mizunashi, receives an e-mail from Shiina Ninomiya, who has been missing for the past year. In order to save Shiina from "World Odyssey," a virtual reality MMORPG that ceased development and from which she cannot log out, Shin takes action.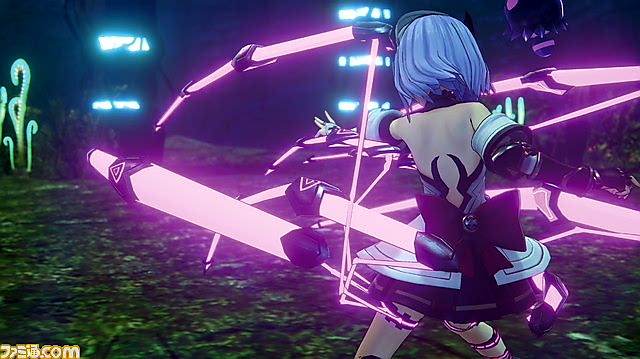 Battles are turn-based command battles. You can evade attacks and perform counterattacks, and there is also a knock back system to blow back enemies. It is also possible to install game systems from reality to add genres to the battle and increase your strategies. There is also an element where staying in the game too long causes your body to be contaminated by bugs and your style to change, and becoming over-contaminated leads to death.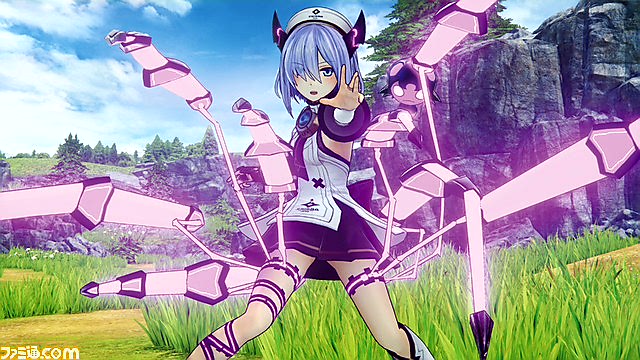 Death end re;Quest is a new RPG from Compile heart themed around the concept of "bugs." Players will clear a bugged game world from the perspectives of both "game" and "reality."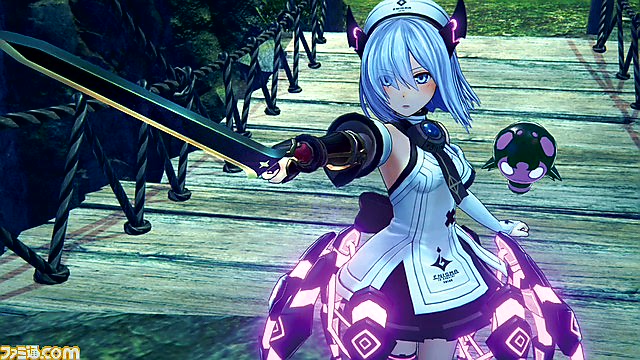 Story
The protagonist, a game programmer named Shin Mizunashi, receives an e-mail from Shiina Ninomiya, a game director who went missing one year ago.
From this e-mail, Shin learns that Shiina is trapped and cannot logout from the virtual reality MMORPG "World Odyssey," which should have ceased development, and takes action in order to save her.
Shiina was the sole player in the World Odyssey full of bugs.
Together with NPCs that possess human hearts and real colleagues, you will move forward both "inside" and "outside" of the game.
System
Turn-based Command Battles – Characters can act freely within a specific range of movement when their turn comes around.
Knock Back System – A system to blow back enemies you attack. If enemies iht other enemies when being blown back, they'll be dealt even more damage, and their positioning will change to give you an edge in battle.
Install Genre System – By installing games from the reality, you can add genres to the battle.
Gridge Style – By taking action in a world full of bugs, characters' bodies and minds will gradually become contaminated. When that level of contamination reaches a certain amount, the character's form will change to "Gridge Style" and they'll gain tremendous attack power.
Field – Because you're in a world full of bugs, there will be mechanics like "invisible floors" and "pass-through walls" in the dungeons. Depending on the field and character, you can also use "Bug Actions" useful for exploration, such as discovering rare items and hidden passages.
Comment from Producer Norihisa Kochiwa
"As a game developer, bugs are a challenge, but when faced with bugs as a player, the fun and fear that occurs by chance may result in unexpected enjoyment. This game cleverly brings out those feelings, and is being developed as a title that will offer a new experience."
Staff
Producer: Norihisa Kochiwa (Neptunia series, Agarest series, Fairy Fencer F)
Director: Youhei Satou
Scenario: Makoto Kedouin (Corpse Party)
Character Designer: Kei Nanameda (Mary Skelter Nightmares, Trillion: God of Destruction)
Monster Designers: Yuji Kaida (Gundam series, Ultra series), Kia Asamiya (Silent Mobius, Kamen Rider Fourze)
Summons Beast Designer: Junya Ishigaki (Gundam series, Xenogears, Macross F)
Theme Song and Sound: Kaigi Gesshoku
Sound: Yuki Sugiura (Cyberdimension Neptunia: 4 Goddesses Online, Hakuoki: Kyoto Winds)
Guest Character Designer: Huke (Black Rock Shooter)
Concept Adviser: Ichirou Kusaka (Final Request)
A release date for Death end re;Quest has yet to be announced.