Grand Slam Tennis 2 Review
Tuesday, February 28, 2012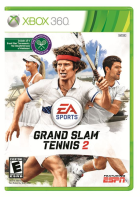 | | |
| --- | --- |
| Game Name: | Grand Slam Tennis 2 |
| Platforms: | Xbox 360, Playstation 3 |
| Publisher(s): | EA |
| Developer(s): | EA SPORTS |
| Genre(s): | Sports |
| Release Date: | Feb. 14th 2012 |
| ESRB Rating: | E |
EA SPORTS has come through for us once again, but then again it is EA so did you ever have any doubts of the gameplay or different play modes and in depth customization that we are used to and expect of EA. From the moment you pick up that control and begin you Grand Slam Tennis 2 career you will be hooked!
Feel the true excitement and emotion of championship tennis with EA SPORTS Grand Slam Tennis 2. For the first time in HD and on the next generation platforms, experience the thrill of winning at Wimbledon and capturing all four Grand Slam tournaments. Rise to stardom with revolutionary total racquet control as your challenge a deep roster of elite players, including Djokovic, Federer, Nadal, Sharapova, Borg, and McEnroe. With immersive Playstation Move support, authentic gameplay, ESPN broadcast integration, a deep 10-year career mode so much more. Get ready to swing the racquet like a Grand Slam champion!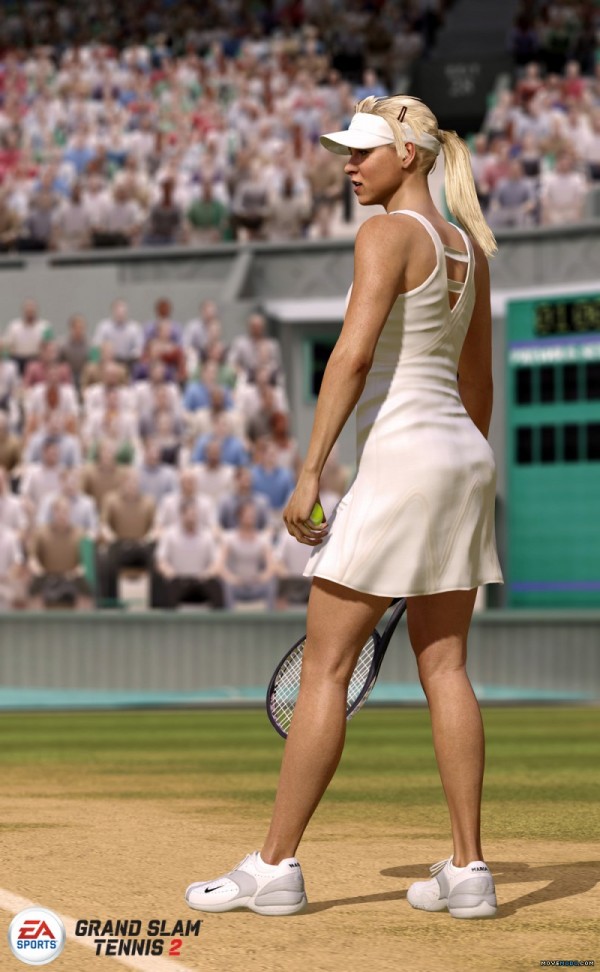 Key Features
• All-new total racquet control – control every shot with the right analog stick, smashing forehands, backhands, overhands and volleys with precision, accuracy and power. Utilize this innovative control system to take your game to the top!
• Playstation Move Support – An immersive motion control experience puts the racquet right in the palm of your hands. From casual players to tennis superstars. Playstation Move gives you the chance to swing your way to victory.
• Win all four Grand Slam Tournaments – Become a true Grand Slam champion by capturing all four major championships, for the first time ever in the Next Gen gaming. The prestige of some of the most historic events in tennis jumps to life like never before, including the Australian Open, French Open, U.S. Open and exclusive to EA SPORTS Wimbledon.
• Legends of Now and Then – play with or against more than 20 of the greatest players to ever grace the courts, including Djokovic, Federer, Nadal, the William sisters and exclusive to Grand Slam Tennis 2, Seventeen time Grand Slam winner John McEnroe.
• P.R.O. AI – The playing styles and behaviors of the sport's greatest stars are captured right down to their signature swings. Realistic and strategies are your keys to success against each legend on a variety of court surfaces including clay and grass. The organic AI adapts to your game so there's never a dull moment in the game.
• ESPN Grand Slam Classics – Relive the most memorable moments in tennis. From Borg vs. McEnroe to Nadal vs. Federer, play your way through history while unlocking up to 25 amazing Grand Slam moments.
• The Deepest Tennis Experience – Play countless hours of tennis in a deep 10-year career mode or battle head-to-head online. Experience a wide variety of online gameplay features, including EA SPORTS Game Face and more, keeping your experience fresh and authentic.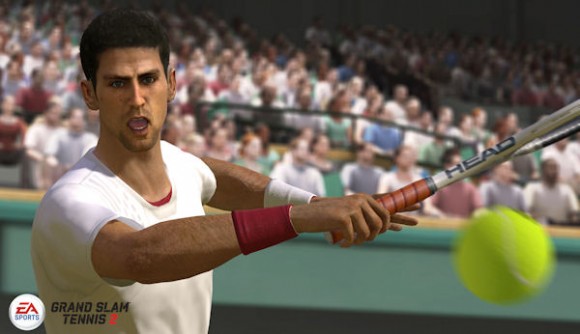 The gameplay Grand Slam Tennis 2 has to offer is just amazing. With a very long career mode to take your play to a new level and making your created player into a champion with the chance to boost your levels of power, serve and accuracy. You can do this by completing different training and exercises to improve what you want and what your player needs. The graphics are fine tuned and eye pleasing to anyone who plays. Seeing the unique athletes and their stances and swings you get the feel of watching and actual match.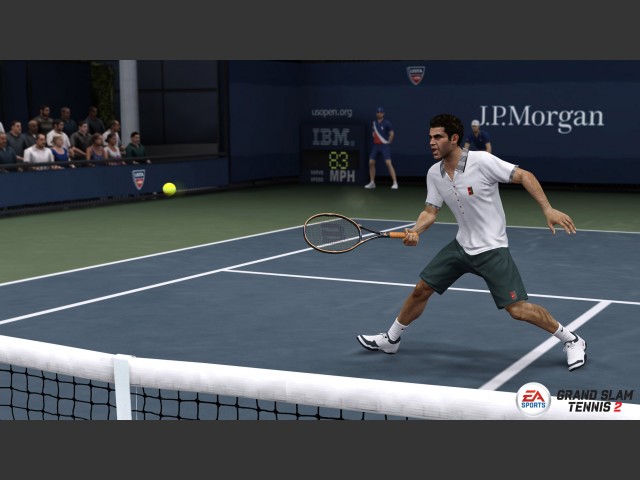 The controls for Grand Slam Tennis 2 are simply amazing, yes they do take a bit of time to get them down and get the hang of it. But after you do so then there is no stopping you. The different ways you move the right stick you get different hits, spins, serves and more. All just be a slight tweak of the thumb. A thing we did notice while playing, the commentators, yes we get some of the best and get sayings, but it seemed that John McEnroe would repeat the same lines in every match and it became almost on key with the lines and when they were said.
The customization is so in depth for any player to make themselves and add just about anything that you my desire! You have countless of options of what to do or add to your player. You can even choose the stance and swing of your player. The online modes and multi-player are down right exciting. Playing a match against another person with the same skill as you is just perfect for any player that picks up the sticks and gives Grand Slam Tennis 2 a go. You can play head to head or even doubles with a partner and test your skills.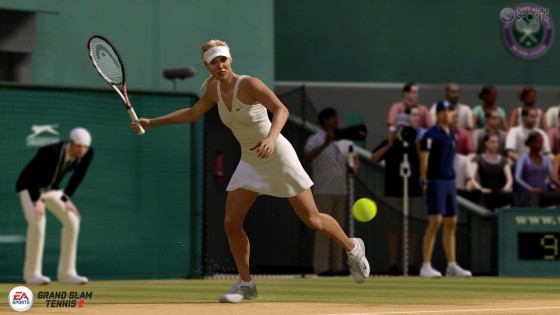 EA SPORTS has made a classic with Grand Slam Tennis 2. Any player new to the series or returning players can pick this game right up and play. The game adapts to your skill level with the P.R.O. AI so that you can get the full enjoyment of the game and spend countless hours with it. You can take your game further with ESPN classic matches, these are matches that were a huge deal, and now you can re-live them and play them. The more you play and reach set goals the more you unlock.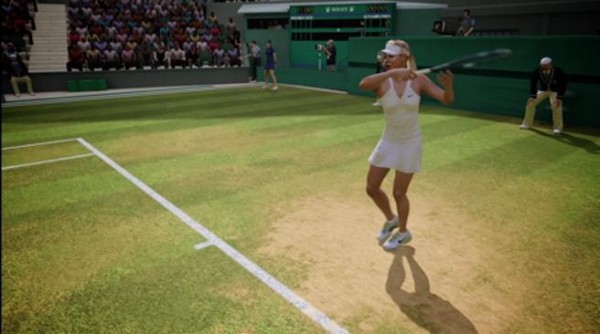 Just playing the game for the first time gets you hooked. With amazing gameplay, impressive sound effect and limitless hours of play to keep you entertained and will never make for a dull moment. You have tons of different techniques to learn and tricks of them game and John McEnroe to help train you into a tennis champion you will have a rough time trying to put the controller down.
Game 2 Gamer's Final Score 4 / 5
Frustration Level