Mafia III Prima Strategy Guide
Monday, October 24, 2016
If you are a gamer like us in anyway and once you start an open-world game you end up getting side tracked with everything you can do and end up never finishing the story because you forget what you were doing or working on? Haha well, there's a guide for that! So jump into your gangster suit and let's get it rollin'.
When getting around in New Bordeaux and navigating Lincoln throughout the city and getting the business done. And have we mentioned there's a guide for that? Yup, Prima games has came through and giving us gamers that wonder around a way to help keep on track with building the bank roll and finding those stylish cars around town.
The guide breaks the game down to so simplest of parts that makes the open world seem not so overwhelming. You can start off with the basics of the game, controlling Lincoln, the mini map, the world map and getting around town. It's all there for you and to make it even easier, with the purchase of the Prima Games Mafia III guide you also get a E-guide for free. So this makes split screen while playing the game and following the guide a no brainer. So go for it like a champ!
When using the guide you have so many helpful parts to it, Basics, Vehicle showroom, Optional and side missions, collectibles and even helping you with getting all of the Achievements / Trophies when you are trying to 100% that game. The story part of the guide covers all 27 parts of the game to get you the best options to get through those though missions or robbery's that you need to just get that extra money.
Not only by following this guide along with the game you can use the collectible interactive maps and pick what city map to look at the find anything you may have missed. I will say having the guide at hand made the replay value of the game extremely higher, being able to find anything in the city and getting what every weapon you need by just planning a route to it instead of wondering aimlessly and hoping to find what you were looking for.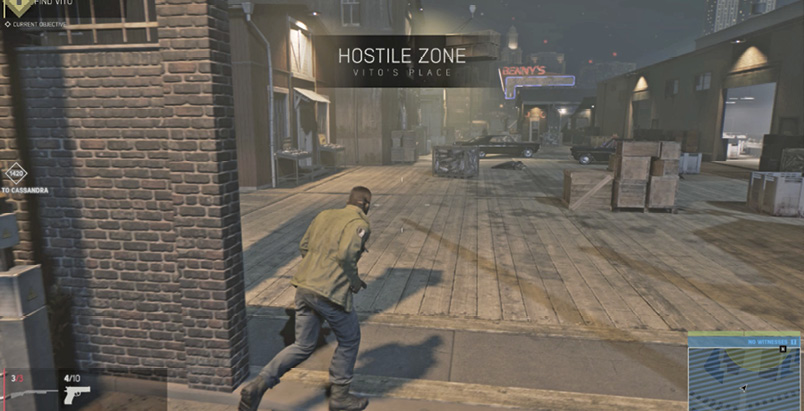 When following the guide on missions and you feel lost, the guide makes sure to gave amazing pictures and details to help guide you along the way so you don't miss anything or feel stuck and lost. They have thought of everything to give you an amazing walk through and gameplay. All in all, get the guide, up your game.
You can purchase a copy of the Mafia III Prima games guide and more at https://www.primagames.com/