Mayhem 3D Review
Thursday, September 15, 2011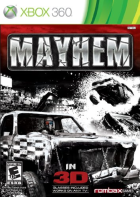 | | |
| --- | --- |
| Game Name: | Mayhem 3D |
| Platforms: | Xbox 360, PS3 |
| Publisher(s): | Zoo Entertainment |
| Developer(s): | Left Field Productions |
| Genre(s): | Racing, Destruction Derby |
| Release Date: | March 11, 2011 |
| ESRB Rating: | E 10+ |
Black and white is back, and it's all Mayhem! We got out hands on a copy of this and we were on the fence. But the game delivers to what you need from a destruction derby!
Featuring a distinct noir comic book aesthetic, Mayhem challenges players to crush or be crushed in a white-knuckle racing and car destruction game.  Highly customizable for hours of opponent pummeling entertainment, the fast-paced arcade racing video game features realistic 3D Action.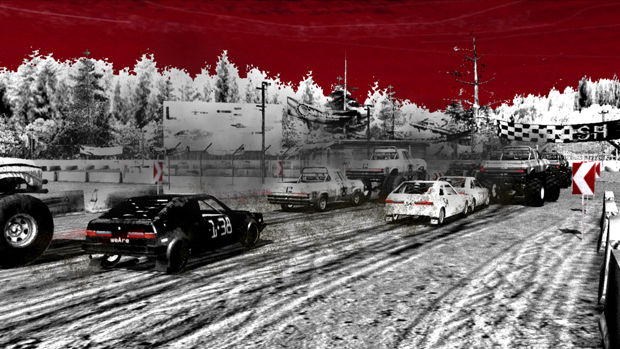 Tackle opponents or work on shaving seconds off runs by competing on 20 different levels in five unique arenas.
Four Exciting Game Modes
Demolition Derby: an intense contest to be the last one standing
Banger Racing: a drag out brawl to land in the pole position
Domination: a fight to knock opponents into the dreaded pit
Eliminator: a pole position race with a twist – players must cross the finish line at the front of the pack or be eliminated
Vehicle Customization, Choose from 120 different vehicles in six different classes: Muscle, Sedan, Wagon, Coupe, Trucks and Monster Trucks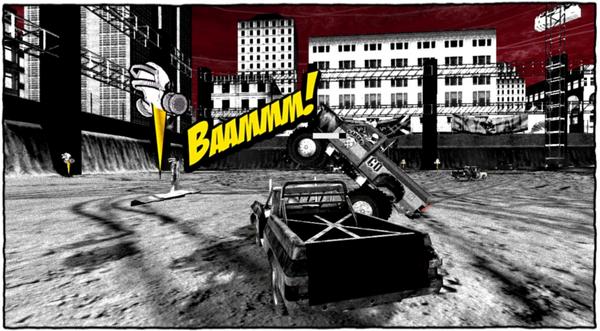 The Noir feel of the game makes it stand out to a point. The feature to turn on 3D at anytime and wear the glasses is a nice touch, but at the same time the glasses are the paper ones and don't stay on to great, so we went through the game without them and we feel we didn't miss out on much. But the 3D feature is there if you want it.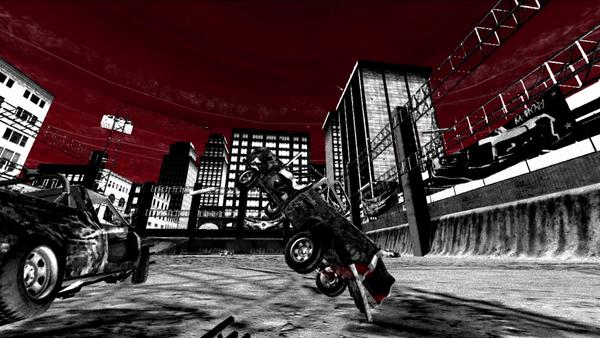 The favorite game modes in my opinion are the Pitt and the Demolition Derby, 2 great modes. And as side before, it's great to replay these level and try to beat your times on each level. The most frustrating part of this game is the other cars in the game can barley touch your car and it will spin out and there is no way you can come back from the race and win it. So restart after restart it can get very old and annoying in doing so.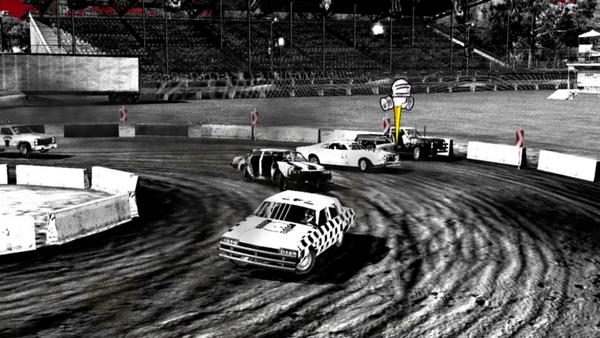 Besides the problem above this game is a sleeping semi-hit. We enjoyed hours and hours of this game and lost track of time in doing so. I admit when we get this I was not to impressed on the look or the box art, but for a shocker this was a fun as can be game and is truly enjoyable!
Game 2 Gamer's Final Score 3.5 / 5
Frustration Level