Red Dead Redemption 2 second trailer coming September 28
Friday, September 22, 2017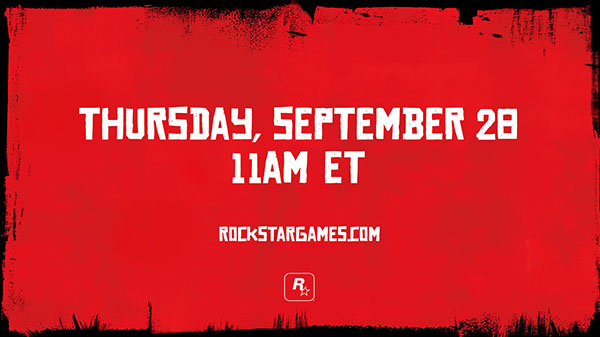 ---
Rockstar Games will release a new trailer for Red Dead Redemption 2 on September 28 at 8:00 a.m. PT / 11:00 a.m. ET, the company announced.
The last trailer released for Red Dead Redemption 2 was the game's announcement trailer in October 2016.
---
---
In May, Rockstar issued a set of screenshots after delaying the game from its previously planned fall 2017 release window.
Red Dead Redemption 2 is due out for PlayStation 4 and Xbox One in spring 2018.