Sonic Generations Review
Thursday, November 17, 2011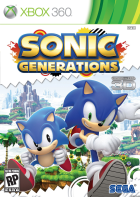 | | |
| --- | --- |
| Game Name: | Sonic Generations |
| Platforms: | Xbox 360, PC, Nintendo 3DS, PlayStation 3 |
| Publisher(s): | SEGA |
| Developer(s): | Sonic Team |
| Genre(s): | Action-Adventure |
| Release Date: | Nov. 1, 2011 |
| ESRB Rating: | E |
Sega is back with the latest release in the Sonic the Hedgehog franchise. In this Sonic you get to control both Sonic and Sonic from the past. You get new features, new modes, new skills and new tricks to get to learn and master. New improved graphics and a unique story line that grips the player and actually makes them want to keep on playing. And of course with all Sonic games comes that level of frustration, but not to fear the game has a great balance between fun and annoying dying.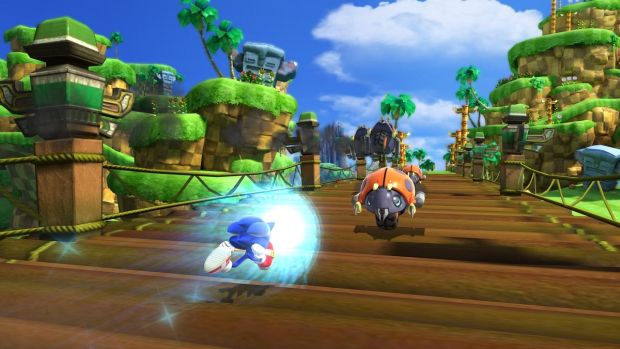 The ultimate celebration of 20 years in Sonic gaming, Sonic Generations delivers the definitive gaming experience for Sonic fans new and old.
Sonic's universe is thrown into chaos when a mysterious new power comes into force, creating 'time holes' which take Sonic and his friends back in time. While there, Sonic runs into some very familiar characters from his past including a younger, classic version of himself! Now they must defeat their enemies, save their friends, and find out who is behind this diabolical deed.

Twice the Fun
Play as both Classic Sonic and Modern Sonic in the ultimate Sonic experience. Master the moves of each character as they race through each environment on their own specially designed track.
The Best Just Got Better
Iconic environments from gaming history come to life in beautiful HD for the ultimate Sonic adventure, each revisited, recreated and re-imagined with stunning results. Also, these environments are presented in stunning new stereoscopic 3D for a whole new way to play!
Unlock New Adventures
Once you complete each level and 'free' Sonic's captured friends, you'll get to go back and take on more challenges with them at your side.
Infamous Bosses and Rivals
Take on some of the most notorious characters from Sonic's past as you fight for ultimate supremacy.
Master Your Moves
Master Classic Sonic's famous Spin Dash and Spin Attack and utilize Modern Sonic 's 'Sonic Boost' as you complete the all new tracks.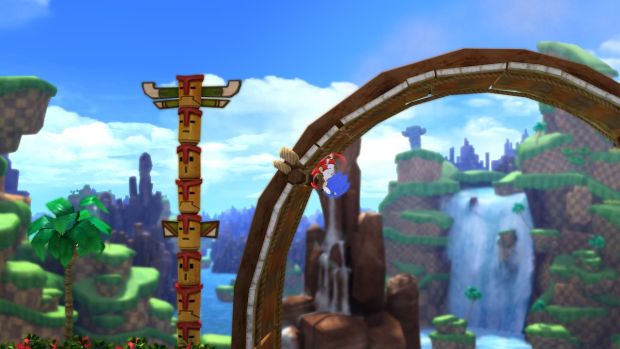 Additional Key Features for Nintendo 3DS
All New Content
New and exclusive environments for the Nintendo 3DS include an unlockable 'special stage'. Each environment features two tracks – one for Classic Sonic and one for Modern Sonic – designed to showcase the unique features of both Sonics.
2 Player Versus mode
Take on your friends and earn valuable status points.
Street Pass
Collect new content and unlock bonus material, increasing variety, interaction and replayability.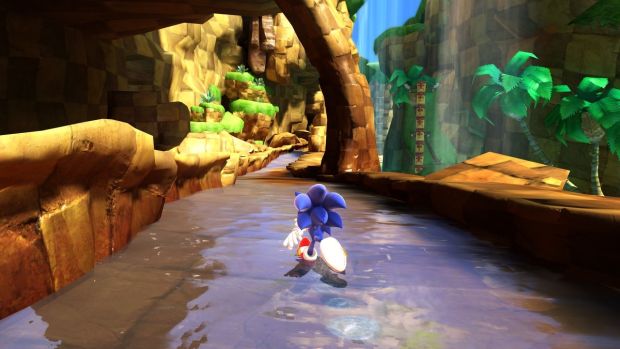 The controls are very simple and basic as every other Sonic game. Run & jump like always, but there are new features and skills you can learn and upgrade Sonic as you progress in the game. The slide is a great move when you are at full speed and want to go for the best possible time for a level. Every act or level you do you can switch between Sonics and go through the level to help understand the story and get further in the game play and unlock other levels, acts and challenges (we will get into these later.)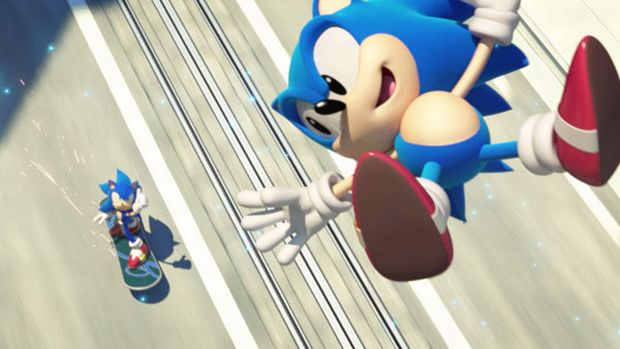 Graphics are stunning with very pleasing CGI cut scenes. The work put into it is more than worth the playing and time spent getting to see these scenes. Sometimes it seems that the game can be short since levels will show a par time before you start and it will be 3 or 4 minutes. Maybe you'll beat that level in 5 or just over 4 minutes, but this will make you re-try these levels wanting to beat the par times or you best times to achieve an S ranking giving the game tons and hours of replay value.
The challenges that can be unlocked during the game give your skill a real test and challenge. Some of these challenges are things like not losing any rings and finishing the level or racing against a shadow of yours elf and reaching the finish before the other Sonic does. These leveling are levels that you have already done and can give you a little of an edge when playing. Since you may already have a feel for the level. These challenges unlock bonus in the game that are useful to upgrading Sonic. So keep in mind to get these done and test your skills.
Game 2 Gamer's Final Score 3.5 / 5
Frustration Level