Tear: Owari to Hajimari no Shizuku delayed to October 15 in Japan
Friday, September 22, 2017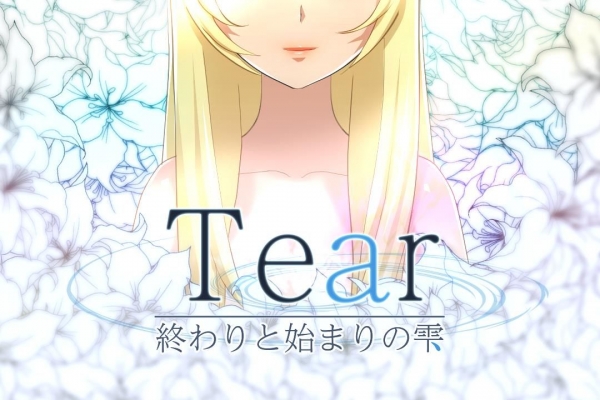 ---
PlayStation 4 visual novel Tear: Owari to Hajimari no Shizuku, which was previously planned for release on October 5 in Japan, has been delayed to October 15, developer Rockin Heart Games announced.
The studio also announced that it will release the game's original soundtrack on iTunes, Google Music, Amazon Music, and other services in late October. It will also be available on music streaming services such as Spotify, PlayStation Music, Apple Music, and Google Play Music.
---
In Tear, players will use a device called "Tear" to go back and forth between reality and a vision, while solving incidents happening in the real world such as serial kidnappings, ghosts, UFOs, science fiction, spy wars, military affairs, and mysteries. The story will eventually get players dragged into a battle concerning the end and beginning of the world. The story develops around the famous mystery that is the "Third Secret of Fatima."
The story uses a multi-sight system through several protagonists. If the truth behind the complex story is not solved entirely, its structure will not be revealed.
As a PlayStation VR compatible title, Tear has a virtual reality exploration mode in which players can experience the mysterious world in the game through the headset. Of course, the game is also playable without PlayStation VR by using the DualShock 4 controller. The characters use Live2D technology.
Here's the story blurb:
I'll do it as many times as it takes to see you again…
To grant your wish
See the vision, create the vision
A "Tear" means a drop
The story of the people involved with "Tear," a device created based on ancient artifacts that produces many miracles.
And it was even used as the forbidden book, "Necronomicon," which can resurrect important people who have died.
The world ends and the battle begins for the people desperately struggling within it. A grand story with multiple scenarios.
"I'll leave it to you, great detective!"
"Is it really over?"
"I always, always want to be awake."
"Your wish will come true, I promise you."
"The true form of they who will end the world as we know it is…"
"Awaken, beast!"
"What about hope?"
"I wanted to be an adult, but…"
"A ghost!?"
"…the door of Guf opened…"
"And then… we flap our wings."
Can you determine the truth of the world? Experience a virtual reality visual novel adventure in Tear: Owari to Hajimari no Shizuku.