Xenoblade Chronicles 2 Shows Off The Pretty Wolf Girl Rare Blade Uka
Sunday, October 15, 2017
---
Xenoblade Chronicles 2' Drivers will get to summon weaponized life forms called Blades. The game's official Twitter account shared look at a rare Blade named Uka, who comes with two little foxes on her shoulders.
Uka (CV: M?A?O, Artist: Nakaba Higurashi)
---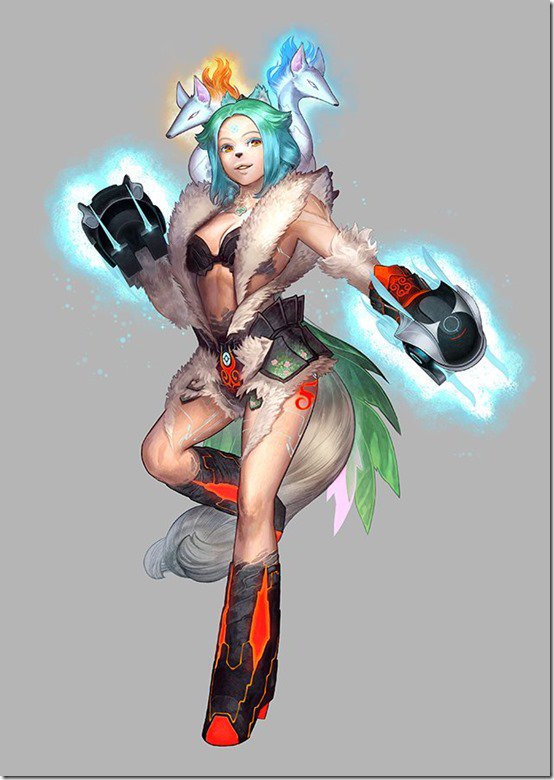 ---
The two foxes on her shoulders are named "Suke-tan" and "kaku-tan."
---
---
The above is a look at Uka in the game. She has the appearance of a martial arts-style fighter and is said to have an easygoing personality.
Xenoblade Chronicles 2 releases on December 1, 2017 for Nintendo Switch.